The Nerazzurri beat AC Milan 3-0 on aggregate to reach their first Champions League final since 2010
13:56, 17 May 2023
Inter Milan were champions of Europe in 2010 but by 2012 they were the emblem of the pitfalls of the Financial Fair Play world. From Jose Mourinho charging the Camp Nou pitch in celebration, to youth team boss Andrea Stramaccioni being asked to mop up a mess made by four managers who had lasted just 21 months between them.
The great Champions League nights of Diego Milito and Samuel Eto'o had made way for limp Europa League performances from a mid-table Serie A team featuring Gaby Mudingayi and Joel Obi. A thriving, passionate club was now a financially-stricken entity being held up far and wide as the example of how not to do things.
That was the extent of Inter's horrendous drop in fortunes in the 24 months following their crowning evening in the Santiago Bernabeu in May 2010, with club president Massimo Moratti's spend-at-will approach to running a football club being brought crashing to an end by the advent of Financial Fair Play. For while FFP was supposedly instituted to deter repeats of the Manchester City nation-state model, Italy's magnate-reliant ownership trend was the approach hit the hardest.
Bad decisions were made along the way too. Rafael Benitez was never going to be the right character to replace Mourinho at San Siro. The Portuguese's siege mentality style of management had the buy-in of every single player, so much so that his final night in charge is most memorable for the tearful embrace he shared with defender Marco Materazzi in the Bernabeu parking lot after the match.
It said much that when Materazzi was later asked what was said between he and Mourinho, the 2006 World Cup winner joked: "I told him 'Fuck you' because he was leaving me with Benitez!"
The Spaniard was gone by Christmas, despite leading the Nerazzurri to a Club World Cup title, and his replacement Leonardo also only lasted half a season. A poor start the following season saw Gian Piero Gasperini, now an Atalanta legend, sacked after five matches and Claudio Ranieri was gone too by March.
Their failure to get beyond Marseille in the Champions League round of 16 left them dead certs to miss out on Europe's big dates the following campaign and so in came Stramaccioni in a bid to build the club back up from the bottom, but in truth there was never likely to be anything approaching success ever again under Moratti given the new financial realities. Spending €1.5 billion of your own money is all well and good until football's authorities decide it is no longer a morally viable model.
By late 2013, Moratti had sold up to Indonesian businessman Erick Thohir but remained as honorary president, and within three years he relinquished all material links to the club as part of Suning Holdings Group's purchase of almost 70% of Inter's assets.
All the while, Inter were a shadow of themselves on the pitch, bouncing between fourth and ninth in Serie A in an eight-year stretch during which they became one of European football's great after-thoughts. They eventually made it back to the Champions League under Luciano Spalletti in 2018-19, and Antonio Conte bought into the vision of his former Juventus sporting director Beppe Marotta to lead the Beneamata to a first league title in 11 years in 2021.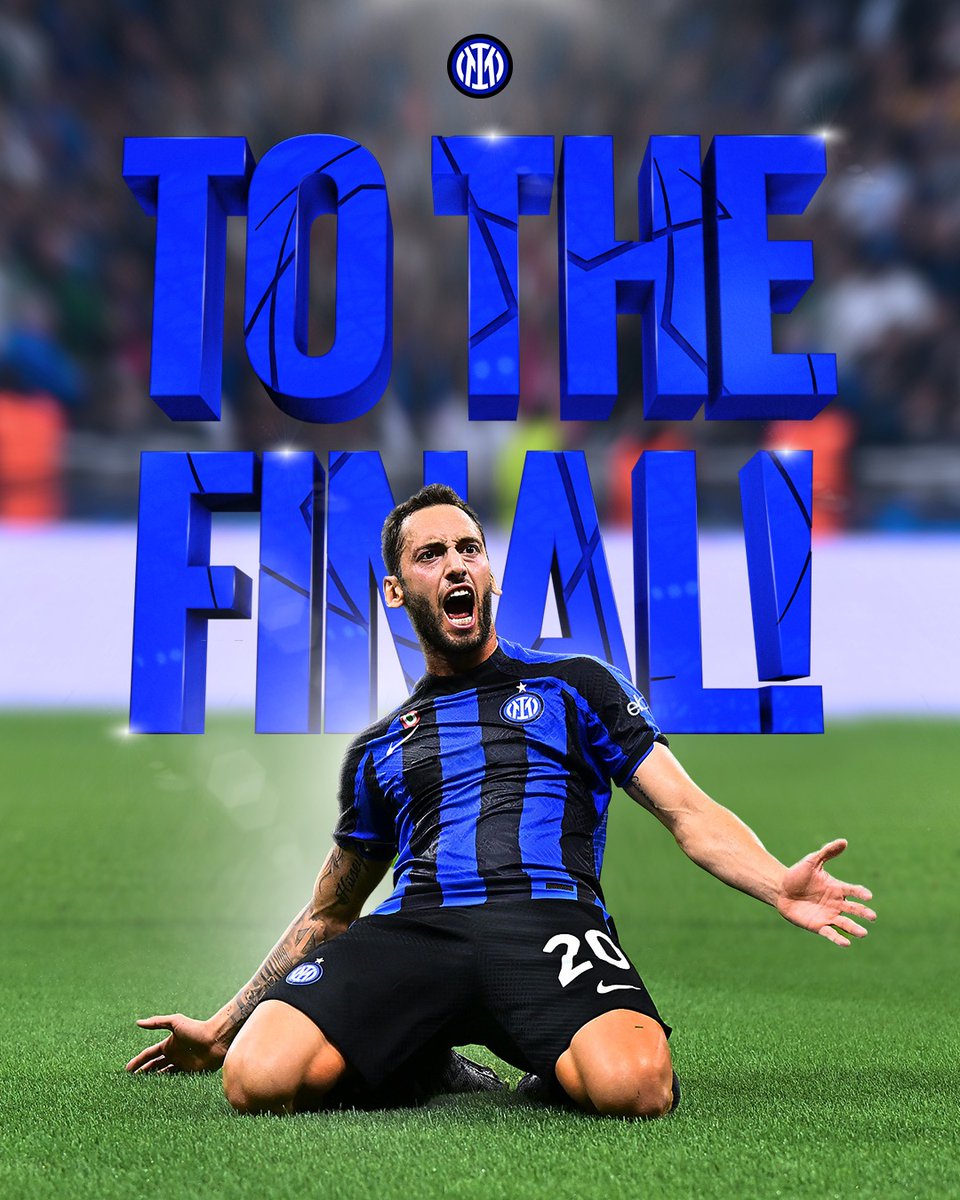 But their ascent to the final of the Champions League this season comes ahead of schedule to say the least. They have been a club on the up in the last five years for the most part, but Simone Inzaghi's success in leading them past Barcelona, Porto, Benfica and neighbours AC Milan on the road to Istanbul has shocked many.
This is not the squad of 2010 which looked purpose-built for a run at a European title, rather it is a group assembled against the backdrop of what Serie A now is: a home for unfancied stars and big names looking for a fresh start. Somehow, they are back on the big stage though, and a hell of a lot of water has travelled under the bridge since they were last here.
It has been a long, sometimes arduous, journey for one of the greatest names in world football.

*18+ | BeGambleAware | Odds Subject To Change