Harrogate Town will make history when they take on Luton Town in the FA Cup third round
13:00, 07 Jan 2022
Simon Weaver is no ordinary football manager – and League Two Harrogate Town's FA Cup third-round trip to Championship Luton on Sunday is no ordinary tie for the Sulphurites and their boss, currently the longest-serving in his post in the top four English divisions.
The upmarket north Yorkshire town traditionally better known for its hot springs and tea-rooms has seen its football club making a splash in recent years, as under Weaver's helmsmanship since 2009, initially as player-manager, it moved up into the EFL for the first time in the club's history.
The 44-year-old Weaver, once on the books at Sheffield Wednesday, was actually appointed by former Leeds United chairman Bill Fotherby. But in 2011 his father, businessman Irving Weaver, took over the club becoming chairman.
And after more than a decade of jokes at his expense over this relationship especially given Weaver Jr's longevity in such a notoriously precarious position he is still able to laugh about it – insisting he has had as much stick for being ginger-haired, and also that at least if he ever gets sacked it will be face to face with a coffee rather than by text.
Weaver said: "I've had a good run since 2009…I was told after the recent win against Carlisle in the that was my 600th game in charge. I love the club, and the fact that we keep progressing on and off the pitch. We never allow anyone to be comfy.
"We are known for being battlers and always showing energy and honesty – and bit by bit we have added some quality to go with that. That has enabled us to keep dreaming of higher levels, we got into the Football League and have been to Wembley in two of the last three seasons. So it has been an exciting ride, but we are looking for new ceilings to break through.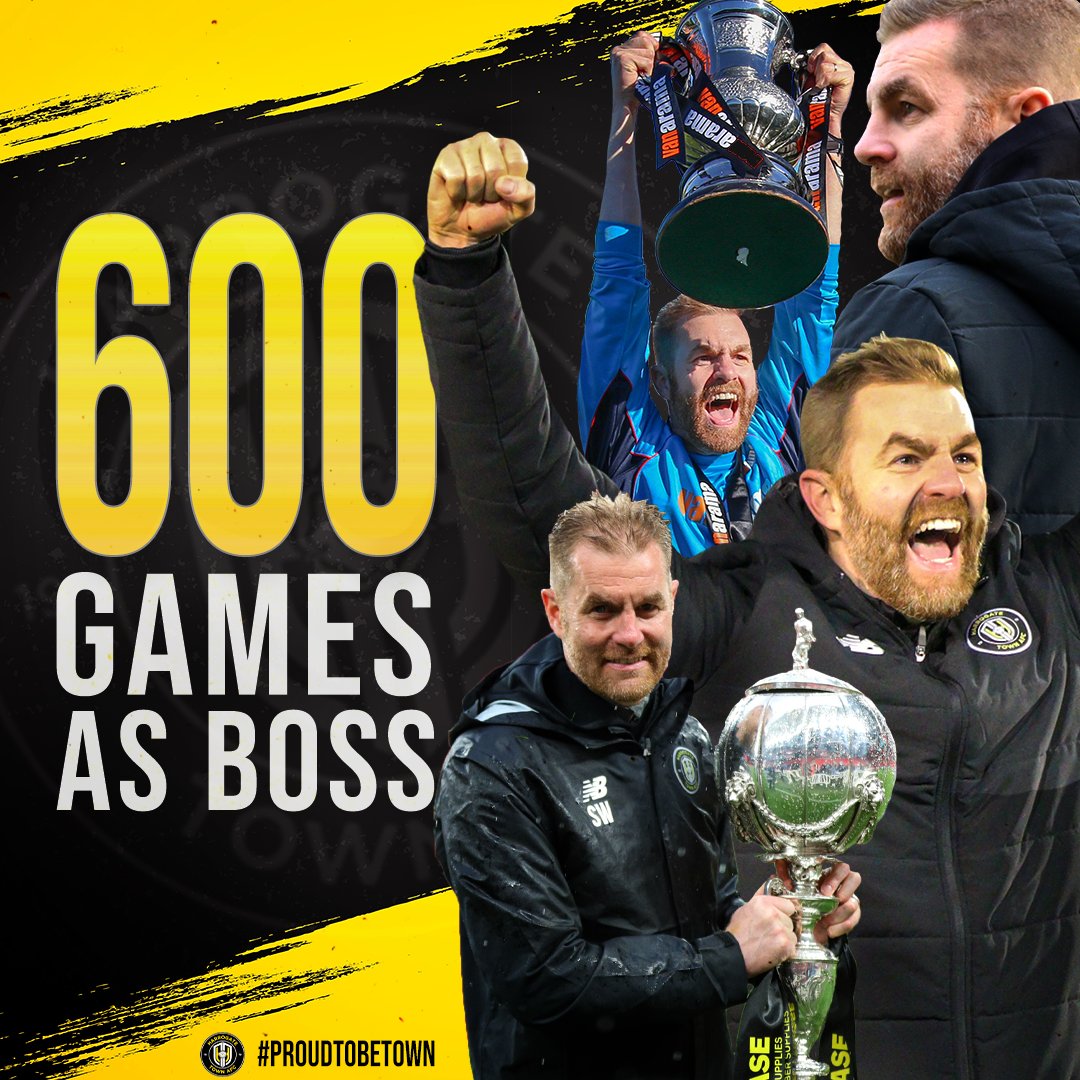 "How I have managed to stay fresh after such a long time here? Well, I never feel cynical about football. If I go and watch a game for scouting, when the music comes on the tannoy I still have that same feeling of excitement I had as a kid. I remain enthusiastic and feel privileged to be involved.
"I am scared of ever going backward and that fear factor drives me. It is obviously a unique situation with my dad being the chairman. But results do dictate at the end of the day, and if we hadn't had those I wouldn't still be here whether the chairman was my dad or not.
"I'd like to think with us having gone up a couple of leagues and now trying to establish ourselves in the Football League there is evidence of progress. And yes, of course you get the odd remark or chant about my dad. But I'm also fairly ginger-haired…and I've had plenty for that as well!
"Being a manager is the cutting edge of football, you won't escape the stick. It's a bit like pantomime. Of course I have spoken to dad about the possible scenario of him having to sack me. We did that at the start and knew we didn't want our relationship to change. I know we both feel we have a responsibility to the club and the area having built it up.
"So if results dictated, I underachieved and we went backwards then I might need to go and be a man about it. But I hope that doesn't happen and in fact we are doing very well. I really don't know which of us will be here the longest.
"You do hear some horror stories about how managers and players, even youngsters, are let go by text…but everyone deserves a face to face. That's how we do things, the right way with a conversation - so I'd like to think if that ever did happen I'd at least get a cup of coffee!"
Looking ahead to the trip to Kenilworth Road, Weaver knows a stiff test awaits but feels his side fully deserve the stage after an impressive away win at Portsmouth in the last round to make club history, and is happy to be heading to Bedfordshire on the back of a win against Carlisle in midweek in the Papa John's Trophy.
Weaver said: "We have never been this far as a club in the FA Cup, to the third round – so it is a very exciting day for Harrogate and we are really looking forward to it. Obviously we are coming up against a really strong outfit that are two leagues higher than us.
"So it is a big challenge for us, but nevertheless one that we can go into with freedom and absolutely nothing to lose, so can enjoy it and give it our best shot. Luton have got fantastic, partisan fans that get behind the team so we expect a hostile atmosphere but it's a wonderful opportunity for us, and this is what the FA Cup throws up.
"I still think down the leagues the competition the enthusiasm for the competition is very strong, and it is viewed as the best domestic cup in the world.
"The Harrogate area has always like football, but often gone to other and bigger teams – Leeds, York City back in the day, there is a big group supporting Everton in the town. But there is a lot of pride there now, and you see the fans wearing yellow and black in the town centre."