Football /
A Definitive Ranking Of The Top 10 Manchester United And City Celebrity Football Fans
They're on it.
Manchester United versus Manchester City is always an event to mark down on the football calendar. Over the years we've been privileged to a smorgasbord of scintillating, often iconic, moments that have come to define one of the most ardent and fierce rivalries in the game.
United are the most followed sports team on the planet, whereas City's profile has increased exponentially since they started dripping oil over a decade ago.
Recognisable faces can be spotted around either the Etihad or Old Trafford whenever the two sides meet in the Derby.
The Sportsman looks at the coolest, the best and brightest, the most brilliant celebrity fans each side can brag they have in allegiance and flying the flag either Red or Blue.
Apologies in advance to Eamonn Holmes.
10. Curly from Corrie - Manchester City
Had to suffer through the 90s watching City meander through the divisions whilst being put through the mill by Raquel.
9. Paul Morley (journalist) - Manchester City
"To support Manchester City is to believe that God might have trouble running things on this planet, but he's in control of the next world. He has to be. The Devil rules this world and always will, because his team are Manchester United, and they are world famous and monolithic."
Paul Morley wrote that eloquent piece 'City of Lost Souls' over 20 years ago, and with the monumental change the club has gone under since, City have become everything that they supposedly despised i.e. Manchester United.
8. Ian McShane (actor: Lovejoy, chief b*stard on Deadwood, Lovejoy) - Manchester United
McShane's dad Harry played for Manchester United for four years in the 1950s and helped set up the United Old Boys Association, and actor Ian - born in Blackburn, Lancashire and famous for playing the brilliant Alf Swearengen on HBO show Deadwood - has maintained a lifelong affinity for the Red Devils.
7. Johnny Marr (musician) - Manchester City
The Smiths legend is an ardent Blue, even though he recently admitted coming from a family of Reds. Marr has been going to City games since the early 70s, with witnessing that terrific triumvirate of Mike Summerbee, Colin Bell, and Franny Lee fuelling his love for the club, a light that never goes out.
6. Rowetta (singer) - Manchester United
Mad lass.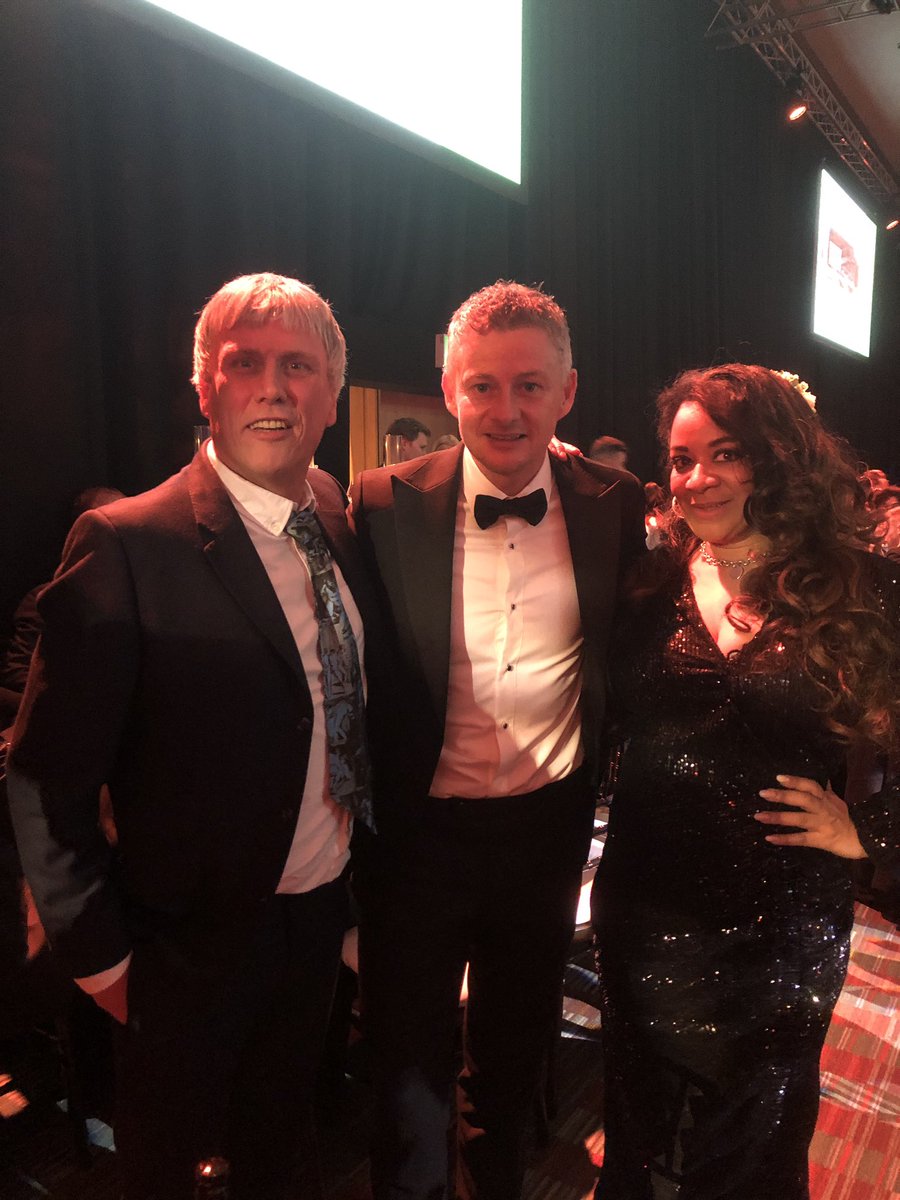 5. John Virgo (snooker player) - Manchester United
In an interview with The Guardian, the legendary snooker player, Mr Big Break was asked what his favourite colour was:
"Red. Why? Manchester United. I was born in Salford so I'm a proper United supporter."
4. Rachel Riley (TV presenter) - Manchester United
Brains and beauty loves Best, Beckham, and Bebe. Unabashed, unapologetic with her devotion for Man Utd, Rachel Riley was presented a shirt by the one and only Ryan Giggs on her 1000th appearance for the teatime gameshow Countdown where she rivets with her mad numbers skills.
3. Alan Rickman (actor) - Manchester City
Hans Gruber. Severus Snape. Sheriff of Nottingham, Beloved, much-missed actor was a dyed-in-the-wool Blue.
2. The Stone Roses (apart from Reni) - Manchester United
'This Is The One' stirs the soul ahead of the game at Old Trafford, lyrics hang from banners around the stadium. Bassist Mani was a talking head on the Class of '92 documentary, regaling us with the tale of how he got to the '99 Champions League Final. Reni misses out from being a City-ballboy.
1. L. S. Lowry (painter) - Manchester City
Icon.