The versatile Gunner is on the verge of a move to Italy with Jose Mourinho's Roma
12:31, 06 Jan 2022
As many English talents have discovered over recent years, Europe can be a haven if you are looking to ignite or reignite your career. It will always come as a bold decision to take on such a brave new challenge, but many of the English players who are currently over on the continent are thriving and it has become such an appealing option to those in need of a fresh start.
Arsenal's Ainsley Maitland-Niles looks set to be the next person to take the plunge and the Serie A is to be his destination. He has been courted by Jose Mourinho's Roma and is set to fly out to the Italian capital and spend the second half of the season with the Giallorossi.
He will join defender Chris Smalling and forward Tammy Abraham as part of the club's English contingent. The versatile player will be delighted to finally get another chance at finding regular first team football having been blocked from leaving north London in the summer, to which the 24-year-old became frustrated by.
The loan switch could be announced as early as today and there have already been reports that Mourinho wants Maitland-Niles to sign permanently in the summer, which should already provide the Gunner with a major boost ahead of this new chapter in his career. There has always been glimpses of what the player can do, he has just always been unfortunate to never have been given the platform to play on a consistent basis.
Having only featured 11 times for Mikel Arteta's side this campaign, with just two Premier League starts, he will be looking to grasp this opportunity with both hands and it may allow his promising career to correct its course after a lengthy period of stagnation.
His versatility will be music to the ears of Mourinho and it will likely be one of the many reasons why he has been a priority target for Roma. Maitland-Niles can cover right-back, wing-back and even slot in central midfield and on the wing if needed, a dream player for any manager.
More on Maitland-Niles deal. Arsenal will receive €500k loan fee plus €500k bonuses from AS Roma, no buy option. Full salary to be paid, paperworks to be signed tonight. 🤝🏴󠁧󠁢󠁥󠁮󠁧󠁿
#ASRoma
Balogun has also chances to leave Arsenal in January. Middlesbrough asked for him on loan
#AFC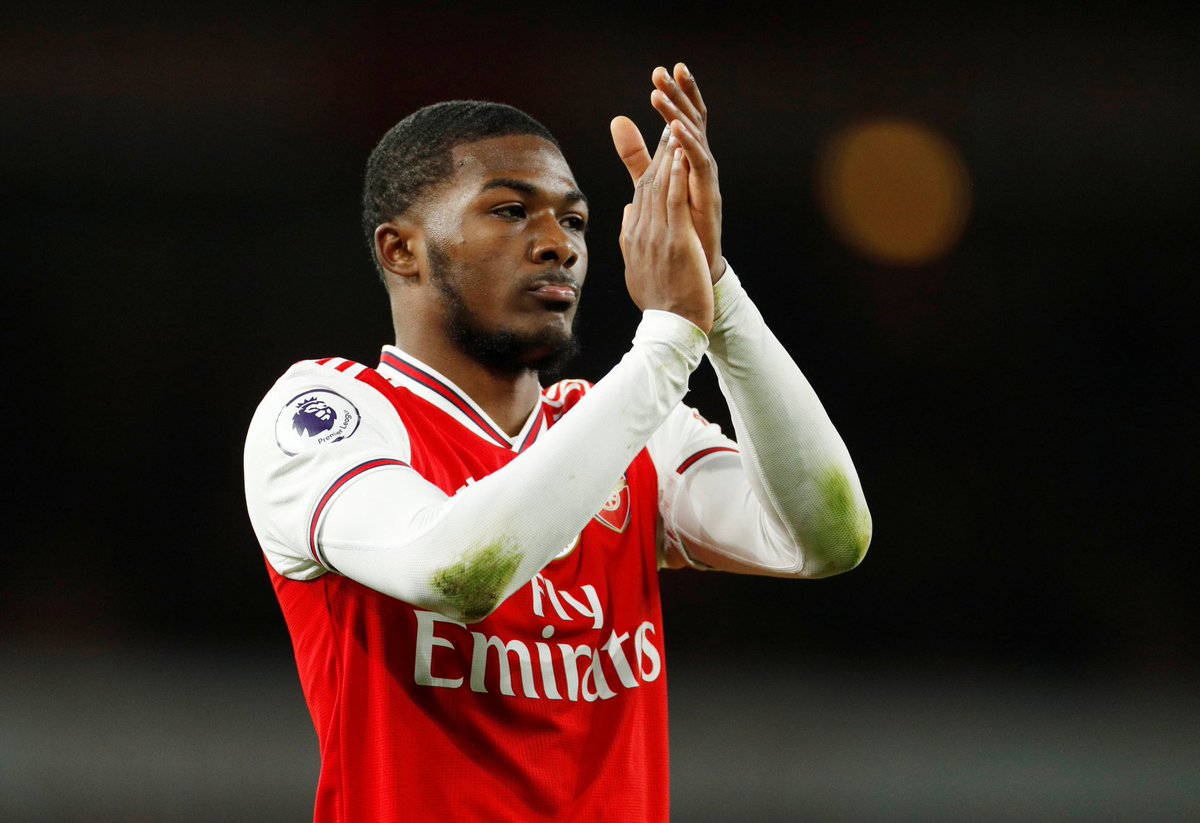 The key factor that Maitland-Niles would have taken into account after thinking about minutes on the pitch is the current English success stories in Europe. He'll be teammates with two of them at Roma and then there is former Chelsea centre-back Fikayo Tomori at AC Milan. All players have had a new lease of life since bidding farewell to the Premier League and that is exactly what Maitland-Niles needs in this stage of his career.
Approaching 25, he will soon be entering the peak years of his career and he will want to make an impact on the game. And what better way to start in Serie A, trying to help Roma qualify for Europe for 2022-23 playing in a new environment and taking his development to a new, different and exciting level.