It's been another season to remember for Leicester City and with Rodgers, it won't be a one-off.
16:43, 28 Feb 2020
It feels like this is just the start for Leicester City and Brendan Rodgers. Celebrating a year at the King Power Stadium this week, the Irishman and his Foxes travel to bottom club Norwich City looking to take another step towards securing Champions League qualification.
They are flying high this season, third place in the table and nine points clear of fifth-placed Manchester United, they have been up there all season.
This is nothing new for Leicester and Brendan Rodgers. The Midlands club shocked the football world to lift the Premier League title trophy in 2016 while the coach broke all sorts of records during a spell of dominance in charge of Celtic and almost earned Liverpool their first title in decades back in 2014.
Now though, they are scaling the heights again but doing it together, full of hope that as a pair, success will be a permanent thing. They are a good fit, with a progressive manager helping shape a progressive team to take them to the next level and most importantly, keep them there.
Replacing Claude Puel, he arrived at a difficult time for the club following the untimely death of owner Vichai Srivaddhanaprabha in October 2018. However, he soon reinvigorated the club, using all the good from the past, to build a great present and bright future.
"I wanted to continue Claude's good work, because he had introduced a lot of positive things here – several good young players, for example," Rodgers told FourFourTwo in January.
"There was a lot of sadness when I arrived because of Khun Vichai's death, but I knew the expectations and ambitions of the club, and where they wanted to be. What I found was a really great bunch of players who were very keen to work how I wanted to.
"My aim was to bring European football back to Leicester. I always knew it was going to be tough because of the nature of the Premier League, but could we find a way of challenging that?"
70 - Since Brendan Rodgers took charge of Leicester City a year ago today (Feb 26th 2019), only Liverpool (110) & Man City (90) have won more Premier League points than Leicester City (70), while Jamie Vardy has scored the most goals in the competition (27). Revitalised.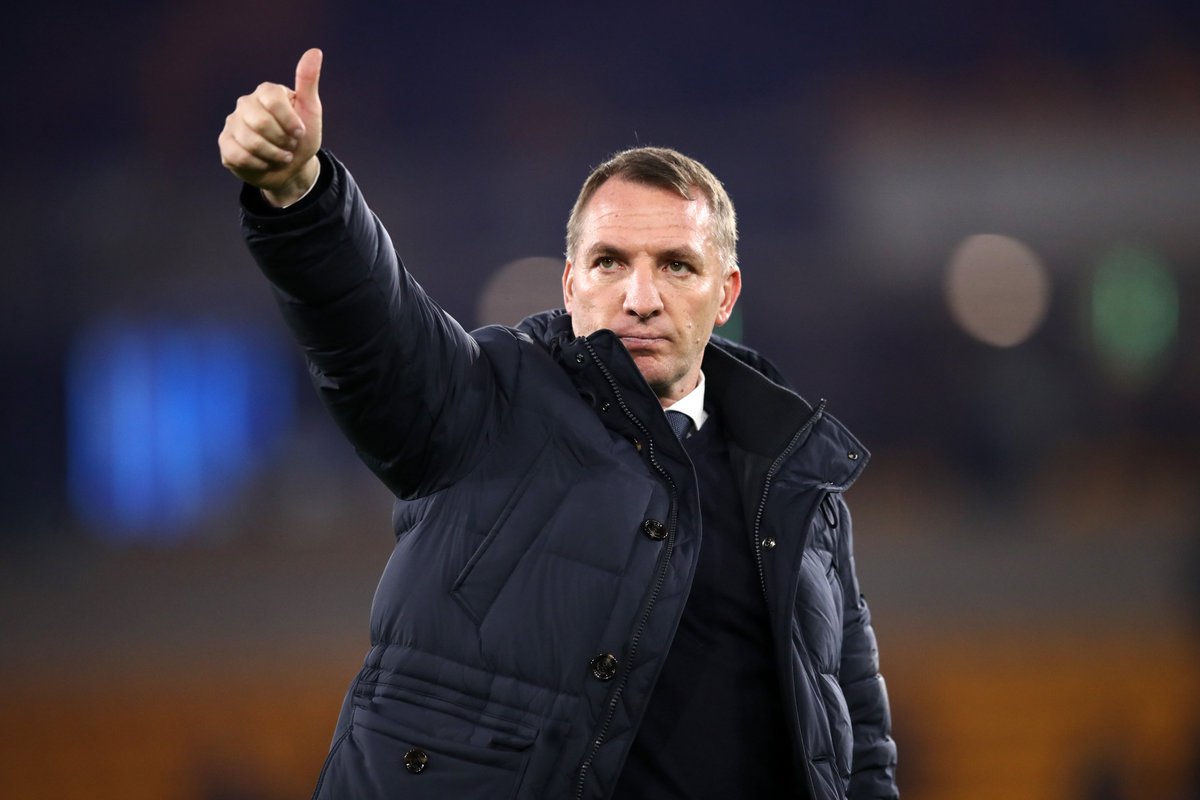 They play an intense style of football, always on the front foot. They tore Southampton apart earlier this season, ruthlessly slaying them with a 9-0 victory on their own turf. Jamie Vardy at his destructive best in front of goal. This was proper football, based on a winning mentality.
With the likes of James Maddison, Wilfred Ndidi and Ben Chilwell, Rodgers has a talented stable of players who love to express themselves while also having defined positions who fit into the make-up of the team.
"Fundamentally you defend with all 11 players, and all we've tried to do is bring clarity to how we want to play," Rodgers explained. "We want to be an aggressive team, and we want to dominate with and without the ball. If one player comes out of the team and another comes in, they all understand systematically how we play.
Every role is important to the side; it's a machine, which keeps chugging and earns points. Not at their best, they still took points from Chelsea and Wolves, to keep the momentum going.
A win at Carrow Road would see them take another step to another season to remember. With Rodgers, it won't be a one-off.