ACB 65: Brendan Loughnane Ready For The Toughest Test Of His Career
15:33, 19 Jul 2017
Russian mixed martial arts promotion ACB returns to the UK for the third time this weekend for ACB 65 at the Sheffield Arena.
The card is headlined by a light heavyweight title bout between twelve-fight UFC veteran Thiago Silva taking on unbeaten Russian prospect Batraz Agnaev. Another former octagon resident in Leandro Silva takes on Joshua Aveles in the co-main event.
The highest of the British representatives on the card is Manchester's Brendan Loughnane. He makes his second appearance under the ACB banner and faces the toughest test of his career in vastly experienced, UFC alumni Pat Healy.
"He's the most experienced fighter I've ever faced. He's a massive name and has wins over the likes of Dan Hardy, Carlos Condit and Paul Daley. He's a huge lightweight" Brendan told The Sportsman.
The fight card was initially scheduled to take place in California before being moved to Sheffield with UK fight fans being treated to an action packed night of fights.
"I've got friends in Las Vegas who planned to travel to California for the fight, but for me it's better [being in Manchester]. I can spend time at home and be in my comfort zone."
Brendan has a history of bringing a large number of fans to his events and the late rescheduling shouldn't cause him any issue.
"I always bring good support. There will be a few hundred of the night and you'll hear them screaming" said Loughnane on his fanbase.
The Mancunian made his ACB debut at the Manchester Arena in March, defeating fellow Brit Mike Wilkinson in a rematch from Loughnane's sole UFC appearance.
#4
- Brendan Loughnane def. Mike Wilkinson - ACB 54
"ACB is on the world level of fighting. They're not far off from the UFC's level and they're doing big things. I'm glad to be apart of it!"
The Russian promotion recently added a huge incentive to their fighters, with anyone getting a finish in their fight sealing a $5,000 bonus.
On the bonus, Loughnane said "It's a massive thing. Before the bonus scheme came in, I won knockout of the night in Manchester and got a cheque for $10,000 on top of my wage"
ACB 65 will be shown live on Box Nation, who join the likes of Channel 5, Dave and BT Sport in broadcasting mixed martial arts. Brendan said "I'm glad it's live as its good for sponsors and exposure, so if you can't come to Sheffield, tune into Box Nation"
Loughnane has competed at both featherweight as well as lightweight and said he said he feels he can switch between the two on a fight by fight basis.
"Pat Healy is one of the biggest lightweights out there, so if I can beat him at that weight then size isn't an issue. If the right fight comes up at featherweight then I'll take it and the same at lightweight. I wanted a marquee name and I got one!"
Happy To Be Back At Lightweight ⚖️
Who Else Is Jumping Up And Down Weight Classes & KO'ING Ranked Opposition At Both??
#LW
#FW
#8days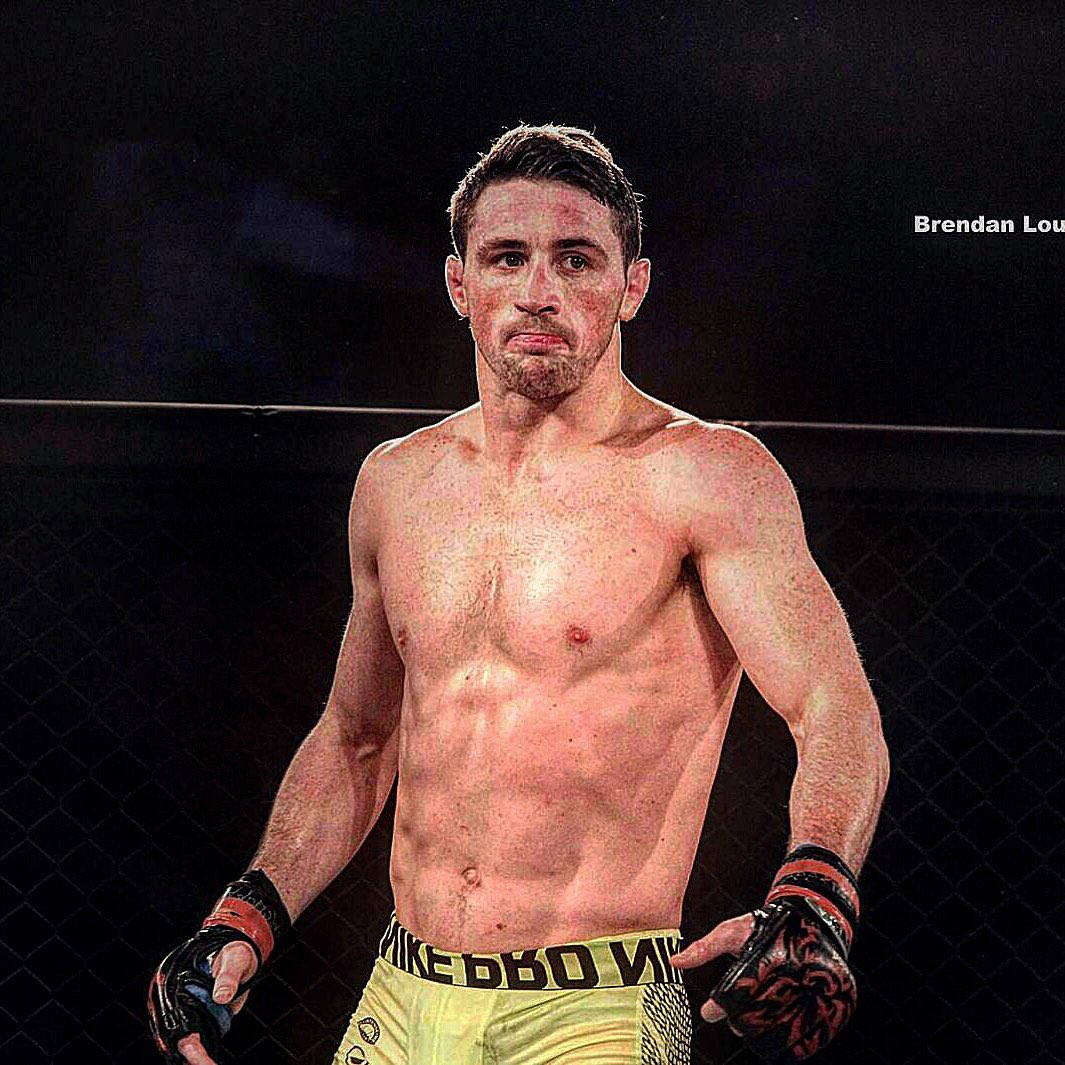 Rumours of a huge domestic fight with Liverpudlian Paddy Pimblett have been circling for a number of years now. Pimblett is the former Cage Warriors featherweight champion and Loughnane feels he knows what happens if they step into the cage.
"I can't believe this guy still gets brought up. His last performance wasn't the best and everyone knows what will happen if we fight. I'm leagues apart from Paddy and if I win on Saturday night, he's miles away from me. I would love to do that fight, but everyone knows what would happen"
Loughnane was present at the London leg of the Floyd Mayweather and Conor McGregor world tour and spoke of his admiration for the Irishman saying "It shows just how far McGregor has come. It's inspiring and I can't help but praise him for what he's done"
I always come in shape & ready to fight
#4days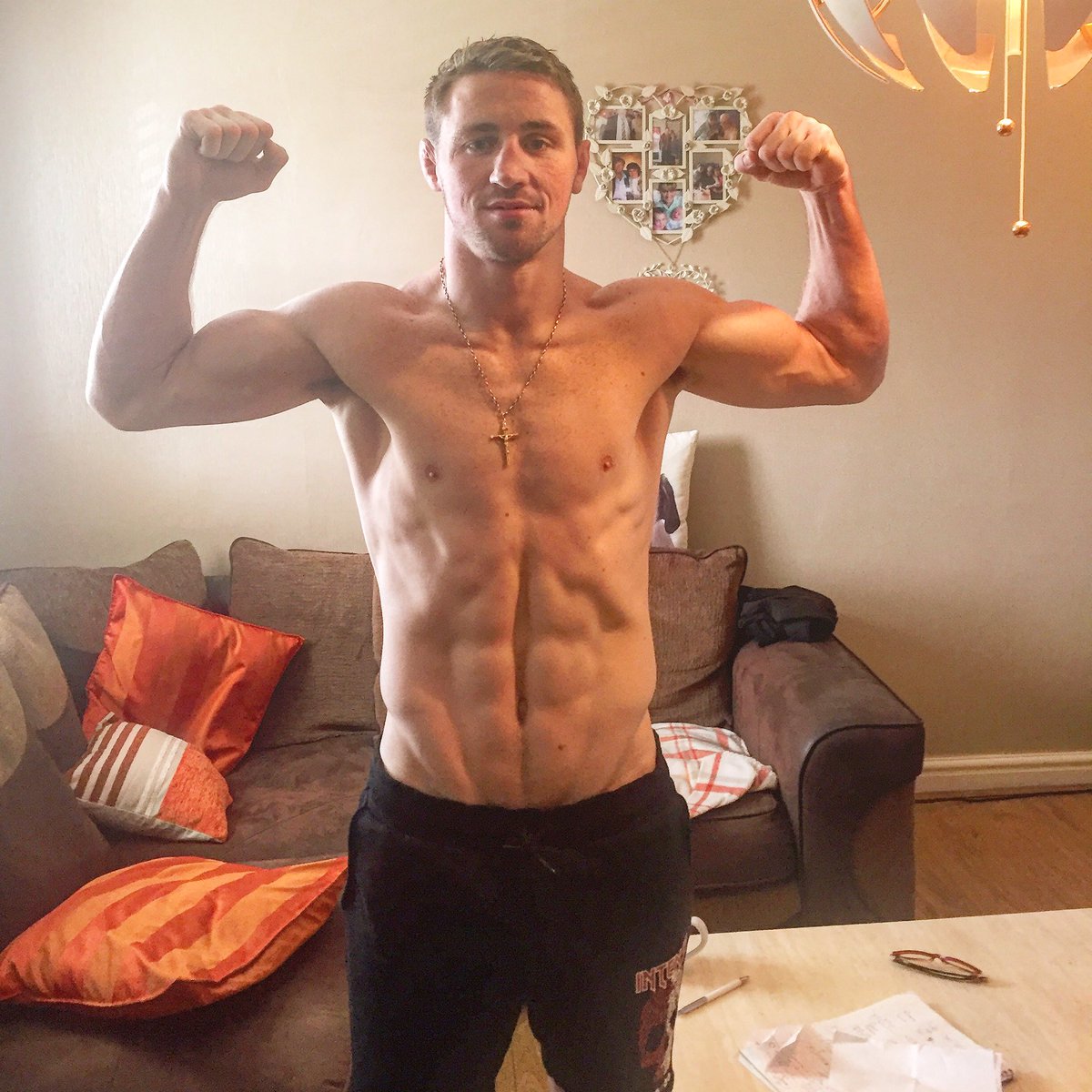 Of course, the ultimate goal for a mixed martial artist is to compete in the UFC and whilst Loughnane would love to return, he's not setting any goals for the next 12 months.
"I'm the best featherweight and maybe even lightweight in Europe. I don't know what is going on at the UFC but I put on exciting fights. I don't set goals, I'm just enjoying myself travelling around the world exploring different martial arts"
"I don't want to put pressure on myself, or the people around me. I've seen how horrible fans can be if you lose. It's a fickle world so I take things fight by fight."
There are still tickets available to attend ACB 65, starting at just £20 this Saturday evening in Sheffield here: http://bit.ly/2uZiYvz
The Sportsman have two sets of four tickets to giveaway courtesy of ACB. Stay tuned to our Twitter and Facebook for the competition.