Bringing you the biggest football stories on the bank holiday
09:11, 02 May 2022
Last Updated: 22:16, 02 May 2022
The main action of the day is Manchester United's final home game of the season against Brentford, the first time the pair have met at Old Trafford in the league since 1946. Elsewhere, we're expecting press conferences ahead of Man City and Liverpool's Champions League clashes against Real Madrid and Villarreal respectively. Stick with us throughout the day as we bring you the latest news.
Rangnick's Last Home Game Ends In Victory
Manchester United turned up the heat on Monday night to beat Brentford 3-0 in the Premier League and strengthen their grip on a place in the Europa League next season.
Cristiano Ronaldo is not human
GOAL! Manchester United 3-0 Brentford
RAPHAEL VARANE SCORES HIS FIRST EVER MAN UTD GOAL 💯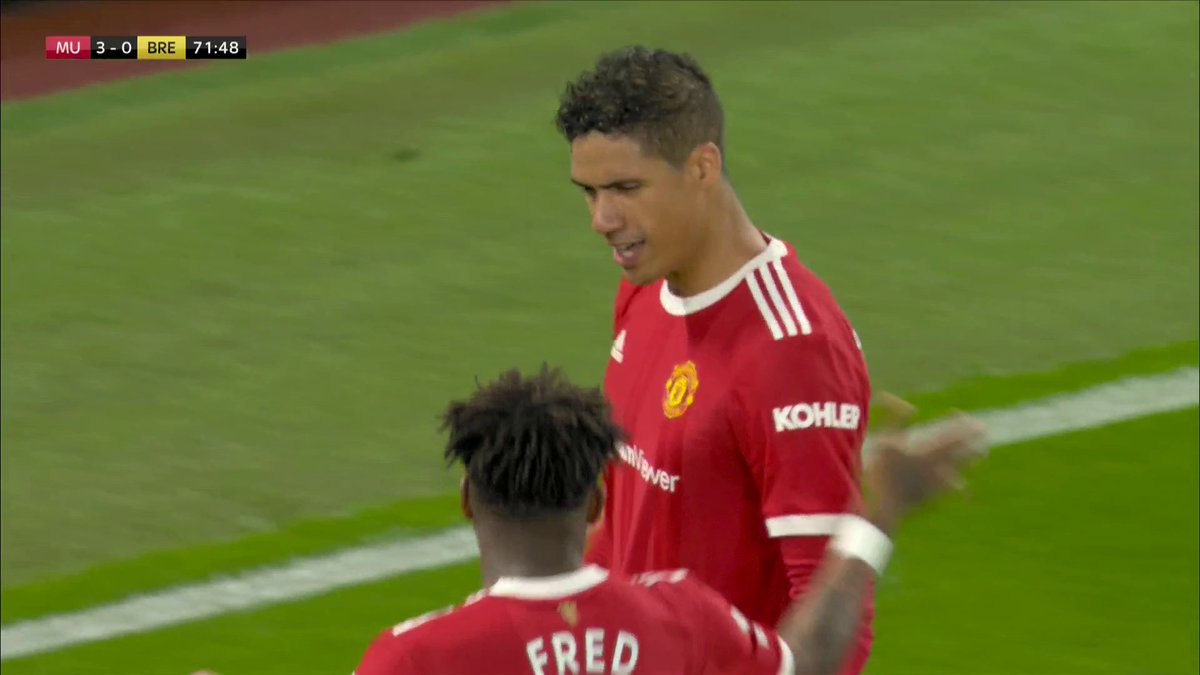 GOAL! Manchester United 2-0 Brentford
61' Cristiano Ronaldo (PENALTY)
The Next EPL Champions After Liverpool & City
We asked you, our loyal readers, who will be the next team outside City and Liverpool to win the Premier League.
GOAL! Manchester United 1-0 Brentford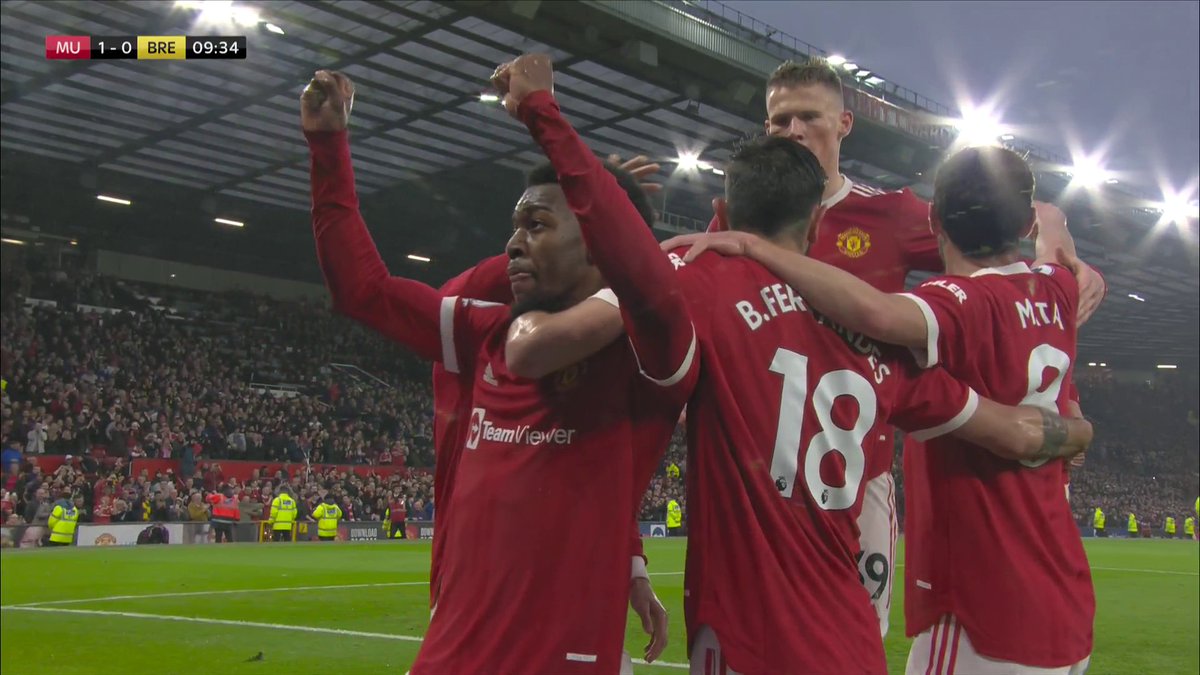 Kick-Off | Man Utd vs Brentford
We're underway at Old Trafford.
Fulham seal Championship title
Fulham beat Luton a whopping 7-0 to clinch the Championship title in style.
Brentford team (vs Manchester United)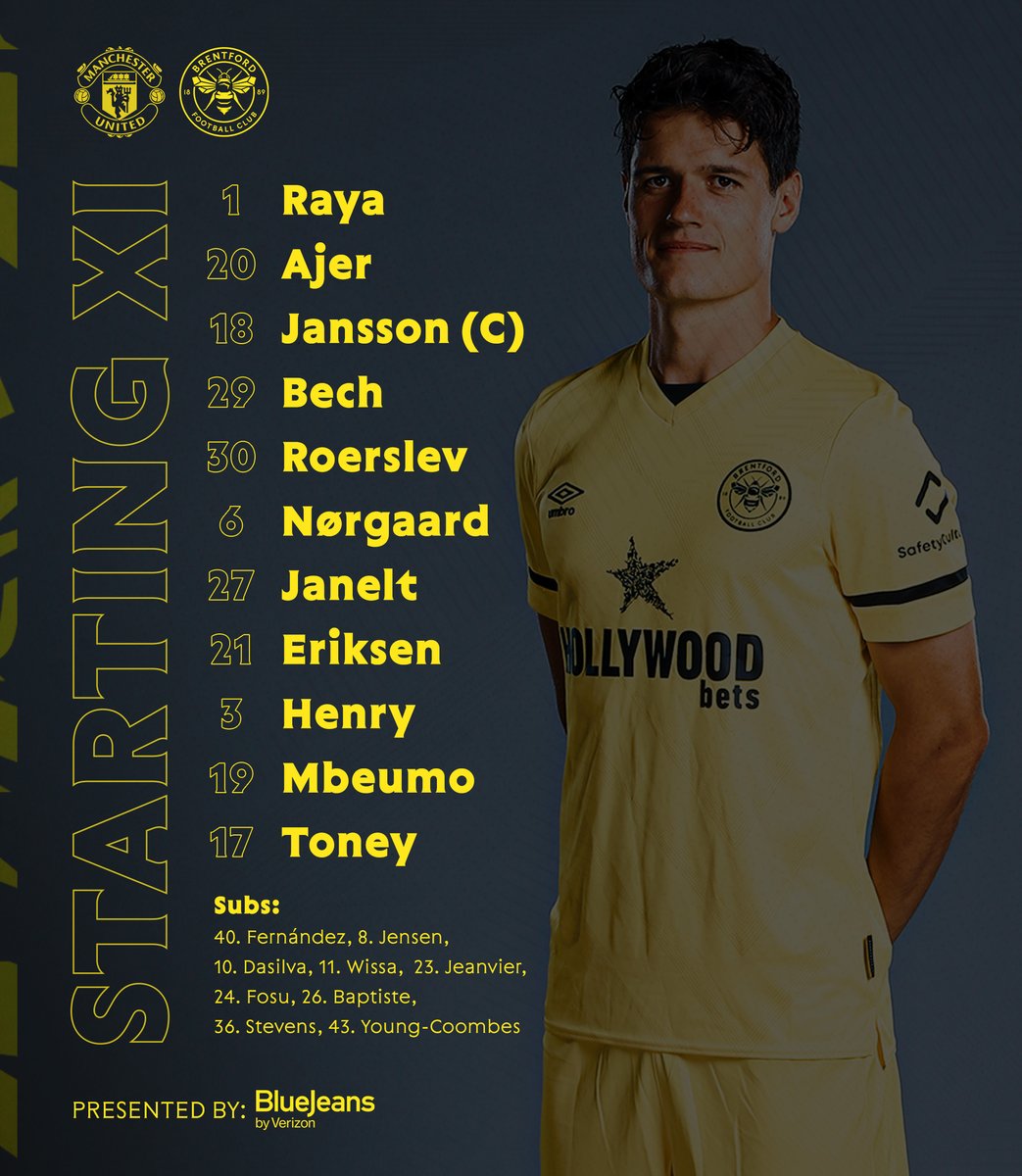 Manchester United team (vs Brentford)
Fulham 6-0 Luton
29' Cairney
39' Tete
54' Carvalho
62' Mitrovic
65' Reid
79' Seri
Aleksandar Mitrovic makes history
Fulham make it five!
Fulham 5-0 Luton
29' Cairney
39' Tete
54' Carvalho
62' Mitrovic
65' Reid
"A modern day milestone for Aleksandar Mitrović!" 🙌
The Fulham forward scores his 42nd goal of the season and equals Guy Whittingham's miraculous record 😮
Ralf Rangnick on Manchester United
Bournemouth Vs Forest Is As Big As It Gets
On Tuesday evening, we will be treated to one of the biggest clashes in the second tier for a long time as second-placed Bournemouth welcome third-placed Nottingham Forest in a match that will almost certainly determine which side will achieve automatic promotion to the promised land.
Celtic on top in Scotland...
Blackburn host Eid Prayers
Blackburn Rovers hosted Eid prayers on the pitch at Ewood Park this morning, with thousands of Muslim fans arriving to celebrate the end of Ramadan. They're the first club in the country to do something of this kind.
🌙 Eid Mubarak from everyone at Blackburn Rovers.
This morning
#Rovers
became the first football club in the country to host Eid prayers on the pitch. 💙
#EidMubarak
🔵⚪️
Play the kids tonight Ralf
Manchester United have prided themselves on playing the youngsters and giving youth a chance. Since 1939, 50% of Manchester United's first team players have been from the academy and the club are currently on a streak of 4,143 consecutive match days with an academy product in the squad. This rich tradition has stood the club in good stead, so now is the perfect time to give more youngsters a chance and endear themselves to the Old Trafford faithful.
Ansu Fati is back!
The youngster has been hampered by a meniscus injury for months.
🔟 is back!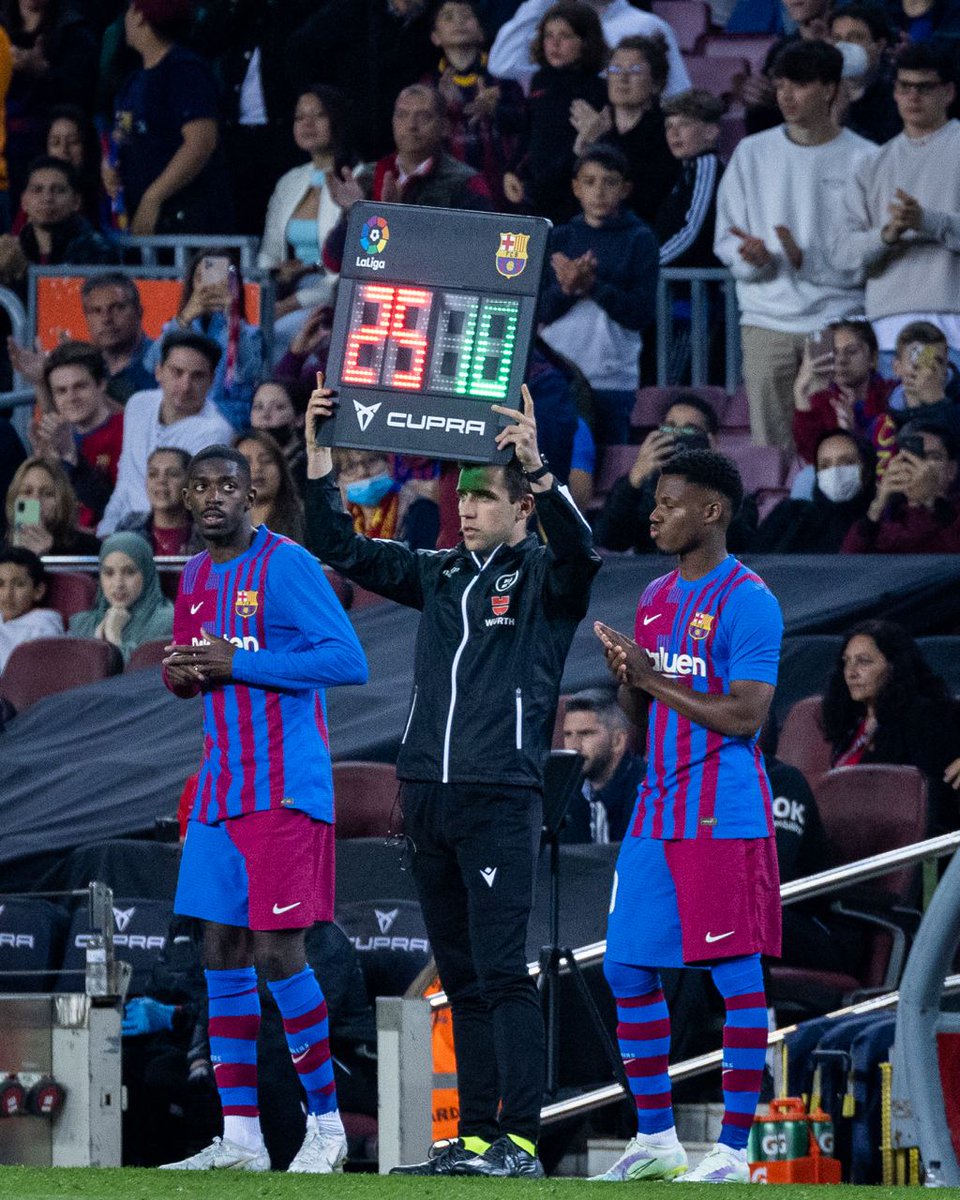 No meetings between Robert Lewandowski and Barca
Barça director Alemany on Robert Lewandowski deal: "There was no meeting with Lewandowski's agent. Also, I don't like to speak about the negotiations process - it's something private". 🔴
#FCB
"We don't like to discuss of players who are under contract with other clubs".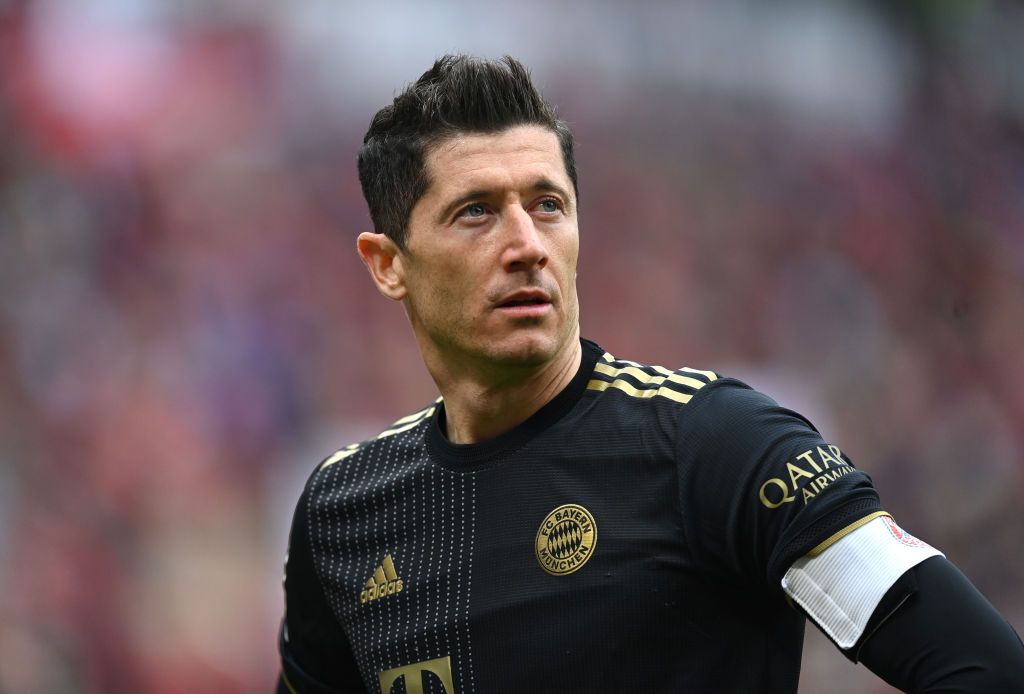 Son Heung-Min dominates the xG Exceeded leaderboar
Excepted Goals shows the value of chances that a striker gets, with the best strikers scoring harder chances, thus exceeding their expected goals. Son Heung-min tops the charts for this season's Premier League stars exceeding their xG.
Meet Everton's Crowd Surfing Alsatian
After following leads and barking up the right trees, former Sportsman writer Elliott Bretland found the owners of Myra, the dog that was crowd surfing outside Goodison Park at the weekend.
Meet Myra - Goodison's unsuspecting Dog of War
The pooch paraded before Everton's win over Chelsea is now forever written into Toffees folklore
I spoke to Myra's owners to get the backstory to her iconic outing
"I thought f*** this and picked her up!"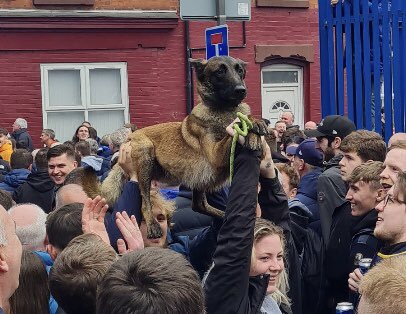 Never forget who used to give your rice Declan
Nketiah used to feed him too
Declan Rice had a confrontation with Eddie Nketiah towards the end of the game and asked Eddie "Who the f*ck are you". Well he's the one who gave you the name mate.
How's your nerve City fans?
Ramsdale jokes about Holding's first goal
Aaron Ramsdale had a brutal takedown on Rob Holding after he scored his first-ever Premier League goal.
"It only took six years!" 🤣
Aaron Ramsdale jokes about Rob Holding's first Premier League goal in Arsenal's vital win 😅
Rudiger to Madrid?
Antonio Rudiger is set to leave Chelsea at the end of his contract this summer and move to Real Madrid.
Real Madrid will have Antonio Rüdiger's contract signed in the coming days. German centre back will join Real on a four year deal, the agreement has been reached also on commission and more. ⚪️🤝
#RealMadrid
Ancelotti was key as he really wanted Rüdiger.
Here we go confirmed. ⌛️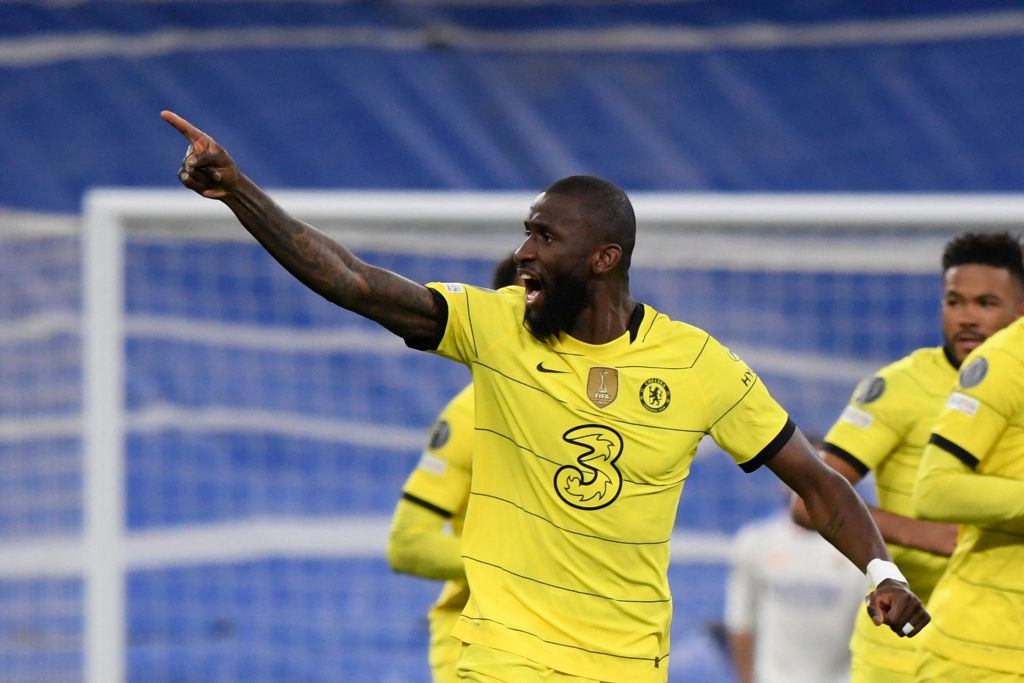 West Ham 1-2 Arsenal
Mikel Arteta's side move two points clear of north London rivals Spurs after beating the Hammers 1-2.
Leicester City's historic season
On this day in 2016, The Foxes were crowned champions for the first time in their 132-year history...