The Spaniard has suggested bad characters in the dressing room curtailed his spell in north London
10:40, 12 Feb 2020
It has now been two-and-a-half months since Unai Emery was dismissed as Arsenal manager. The first successor to the two decades of Arsène Wenger lasted 555 days in the role, taking the Gunners to a fifth-place finish in the Premier League and a Europa League Final in his only full season at the club.
The Spaniard has now produced a review of his time in charge of the north London club in an interview with France Football.
He reveals his opinion that "Arsenal was a club on a downward slope for two years" before he was appointed manager in May 2018. Arsenal had finished fifth and sixth in the respective preceding seasons under Wenger. The Frenchman's last season yielded the Community Shield as their only piece of silverware, having won the FA Cup for a record-setting 13th time in May 2017.
Emery has now claimed that he and his backroom staff, including his usual number two Juan Carlos Carcedo, "stopped this fall and even began to rebuild the club with the Europa League final and fifth place in the league," one better than they had managed the previous campaign.
His comments chime with the continued unrest felt throughout the three-time Premier League champions, who are now without a top tier title in over 15 years.
"My initial reaction to Emery's comments wasn't one of surprise," says Tom Canton of TheGoonerTalkTV, "He was stating the obvious. Arsenal have been on a downward slope. Whilst spending increased, progression didn't and that was down to a multitude of factors.
"Even though I was very much 'Emery Out' I think his honesty is refreshing," concurs Arsenal fan Sonny Enver (YouTube channel SonnyTVUnfiltered), "I believe every word he says. It was also Emery who told the fans last January we were only able to do loan signings and he became a very frustrated figure.
"Arsenal have been on a downward spiral since the owners, the Kroenke family, became involved and the Arsenal fans have accepted mediocrity."
Emery pointed out that by the end of the 18/19 season his Arsenal side were only one point off of Tottenham Hotspur "despite the fact that we took just one point in our final five matches," in his debut campaign, and just two points away from third-place Chelsea: "We had Champions' League qualification in our grasp and it went wrong in the end. But it was a good season and we had this notion of continuing to improve."
Emery was sacked 13 games into the 2019/20 Premier League season, with Arsenal in eighth place. His last match in charge was a Europa League defeat at home to Eintracht Frankfurt on 28 November. He was sacked the following day, without a win in seven matches in all competitions. In the run-up to his firing, his side had also faced the third-highest number of shots in the league that season with 197, with only the promoted Aston Villa (213) and Norwich City (208) facing more at that point, this despite an outlay of close to £80m on defensive recruitment, not to mention £26.4m on a quality defensive midfielder in Lucas Torreira, who was seen to be played out of position by Emery.
The man who has taken over at the Emirates, former player and captain Mikel Arteta, has been in charge of nine matches so far and has gone some way to galvanising the supporters again. Though Arsenal have suffered just one loss under the 37-year-old so far, the tenure has thus yielded just a single win in the Premier League. Arsenal currently find themselves in 10th after 25 games of the league season, and 10 points from a Champions League qualifying position. Emery's latest comments come days after Arteta outlined that a top-four berth is still within the realms of possibility.
"Arsenal was on a downward slope for two years before I arrived. We stopped this fall and even began to rebuild. Some stars did not have a good attitude and asked for more than what they were giving back."
- Unai Emery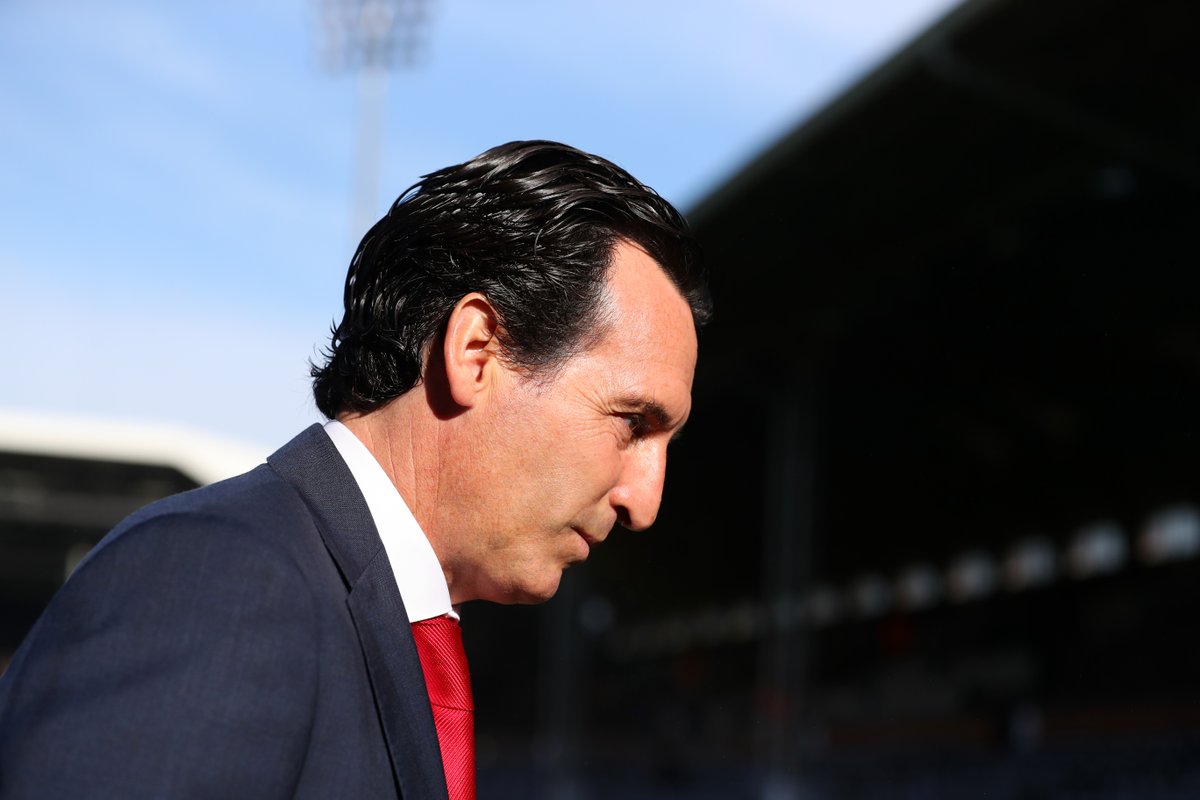 Emery also highlighted the lack of a permanent skipper as something that affected his team, combined with distractive figures in the dressing room, "We lost our four captains: Laurent Koscielny, Petr Cech, Aaron Ramsey and Nacho Monreal. They were personalities that we missed this season to stay on the right track.
"And some stars did not have a good attitude and asked for more than what they were giving back."
"The multiple captains was the first in a long line of mistakes," says Tom. "Yes losing players who have that level of status in the club will be damaging, but Emery should have dealt with that by making a captain selection early, be it Granit Xhaka or someone else and then use that person to rally around. Not by naming a selection; it creates confusion and it makes other players question why they weren't in the five. So, yes it was damaging, but I just feel he personally didn't deal with the fallout from those departures."
The mumbling of player discontent and not pulling weight is suffering that resonates within the fanbase, yet Emery laying his own failings at their feet is something that is more difficult to deconstruct.
"What is clear is that there were clearly issues with some players like Mesut Ozil for example," continues Tom. "Our first-choice goalkeeper Bernd Leno has also mentioned the attitude issues of players. Whether that was down to Emery is still yet to be seen. However I don't think it was a very valid point, it's his job to bring unity to the squad. You just have to look at what Arteta has done since.
"Emery failed at that which was ultimately the start of his demise."
Emery also pinpointed a particular signing, Nicolas Pépé - a summer '19 arrival for a club-record £72m - who has found it difficult to adjust in England: he scored just one Premier League goal under Emery. While his former manager argues that the forward needed time, fundamentally Emery outlines that it wasn't a purchase he was in control of, a comment that enhances the spotlight on the background figure of Raul Sanllehi, who has proven to be a particular source of ire for the fanbase. Sanllehi became Arsenal's head of football following Ivan Gazidis' departure in December 2018, with the poor player recruitment levelled at him.
"Sanllehi's ego is dragging the club down even further," states Sonny. "The Kroenkes and now him have ripped the soul out of the club. Wenger had far too much control and now we have gone from one extreme to another."
"I have a small degree of sympathy with Emery," says Tom. "The club no longer have the infrastructure whereby the manager or head coach controls transfers. They have a say but seemingly not a big one. That's down to Raul Sanhelli, Sven Mislintat at first, now Edu and the team of statistical analysts at the club.
"Emery was, however, tasked with coaching the squad and in my opinion, he failed to do that effectively. Specifically, in Pépé he was handed one of the hottest wide prospects in Europe and failed to implement him."
During Emery's 18 months, the club spent upwards of £220m in transfers, with £153m of that spent in the summer before his sacking.
"We needed time to succeed with our transition to a new Arsenal which is what I wanted," said Emery. "For example, Nicolas Pépé, who was the club's choice, clearly needed time to adapt. But I accept the rule of thumb and that I am poorly placed to criticise because I also benefited from such judgement in the past...I obviously am partly responsible, but you see that the team has not exactly done better since I left."
So what next for Arsenal? Mere months after Emery's departure is it time to re-evaluate his reign, that the problems run far, far deeper? Was it a man completely out of his depth? Or was it a combination of them all?
"Emery was never good enough to do the job in the first place," says Sonny. "Last season's capitulation was largely down to his poor team selection & lack of identity."
"My opinion of Emery was one of apprehension when he joined," agrees Tom. "During his tenure, it never felt like Arsenal were progressing or improving. He mentions that he stopped the decline, however I think a lot of that was down to external factors.
"My opinion of Emery now isn't one of malice, I see a coach trying to recover his reputation and that will always come with finger-pointing. I and many fans have moved on from Emery, I think he should move on from Arsenal."