The 48-year-old former heavyweight world champion has signed a contract with BKFC
10:58, 07 Apr 2020
In the least surprising story of 2020, two-time heavyweight boxing world champion Shannon Briggs has left his 10 ounce gloves behind and signed a deal with the Bare Knuckle Fighting Championship at the age of 48
Briggs, who held the lineal title between 1997 and 1998, last fought professionally in 2016 on a David Haye undercard and his last shot a world title came a decade ago against Vitali Klitschko in Germany in 2010, a unanimous decision loss.
More recently he's become a staple at some of the biggest boxing events around the world, usually stood in a corner inexplicably shouting "Let's go, Champ!" at anyone who'll listen.
'The Canon,' to his enormous credit, has stayed in phenomenal shape well into his forties and has been itching to get back in the ring, any ring, for years - now BKFC have offered him just that.
Speaking on social media, Briggs said: "Hook. Right. Goodnight. We do ribs right at Chizzy's Rib Shack.
"We tenderise and then capitalise off the fact that they are wounded and are prey.
"Yeah!!! Look at em y'all. I'll be fighting bare knuckle when the coast is clear…
"Who do you want to see me fight in a bare knuckle fight? I mean who you wanna see lose teeth? Let's go champ."
What does it all mean? We don't think even Briggs knows but the man can sell the hell out of a fight.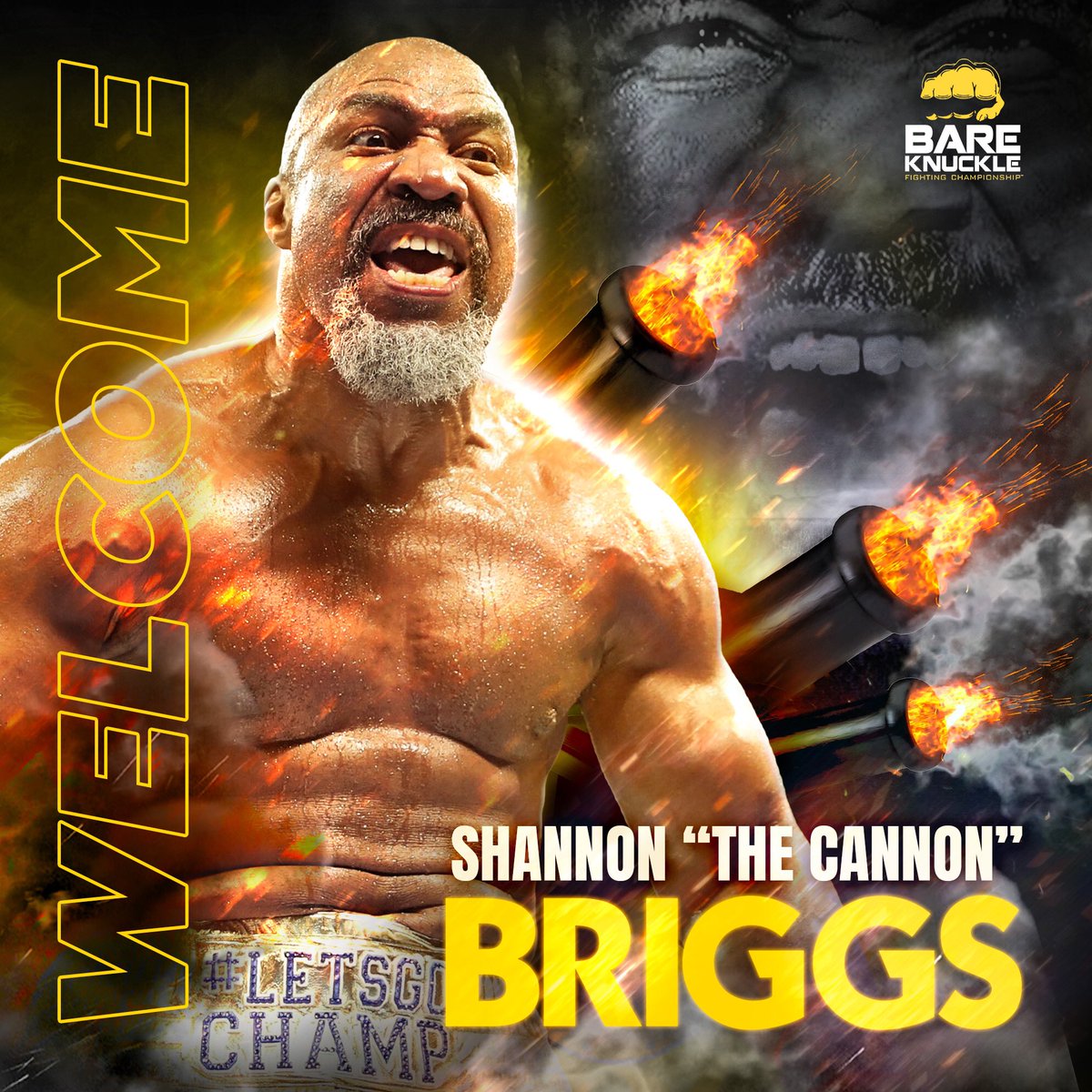 Briggs, who beat George Foreman in his prime, isn't the only former-boxer to have made the swap to gloveless pugilism recently either. Former two-weight champion Paulie Malignaggi made the leap to bare-knuckle boxing last June, suffering a unanimous points loss to former Conor McGregor sparring partner Artem Lobov.
Briggs is no stranger to trouble without gloves on. At the end of last year, during the build-up to YouTubers KSI and Logan Paul's rematch, KSI trainer and uncle of Floyd, Jeff Mayweather told The Sportsman he wanted Briggs, trainer of Paul, booted from the camp for his boisterous antics. Briggs is also a man who once drew notoriety for hunting down a paddle-boarding Wladimir Klitschko in a speedboat.
Can Shannon Briggs be the man to bring bare-knuckle boxing further into the mainstream? Time will tell but one thing's for sure - it'll be entertaining, and if 'The Canon' can bring his 78% KO rate over from the gloved-game, it'll be explosive too.
Altogether now... "LET'S GO CHAMP!"