The Argentine boss is staying put in the Spanish capital
08:55, 21 May 2022
This season in the Premier League, nine Premier League managers have been sacked. In the Championship, that number is 13. When nearly half the clubs in a single division are changing managers, loyalty is clearly a thing of the past.
Only seven of the 92 managers in the top four English leagues have had their jobs for over five years, yet in Spain, there's one man who is bucking the trend. Diego Simeone's relentless love affair and passion for Atletico Madrid shows no sign of ending any time soon.
To be fair, maybe the club are just too scared of him to tell him they want to move on.
He's now been at the club for over a decade, is the longest-serving manager in La Liga and even when speculation has mounted this season, brought it all to a swift end in typical Simeone style. "There's nothing to say: I'm going to continue with Atletico Madrid, No worries, tranquilidad" he told reporters this week, as his unassuming response suggested that the press were off their rockers for even hinting that he could depart the Wanda Metropolitano.
Simeone, and his infectious personality, is so woven into the fabric of this club, that it is impossible to think of a future where the two are not intertwined. His sometimes uncontrollable passion on the touchline is replicated by his team in everything they do, and that's all the fans of the Rojiblancos want to see.
One of the most memorable moments from this season's Champions League campaign came after their battle with Manchester City. Atleti had just been knocked out of the competition, having lost 1-0 on aggregate, but they had gone down kicking and screaming in the Spanish capital, and those in attendance at the Wanda Metropolitano absolutely loved it.
For half an hour after the final whistle, they stayed in the stands, cheering and singing their hearts out as the defeated players on the pitch took the acclaim. They were down and out, but unified in their admiration of one and other.
This is the culture that Simeone has created at the club. He is the master. He is the leader. He is the personality. If players don't fit into the plan that he has created, then they are shown the exit door. When they have reached their sell by date, as Luis Suarez has this summer, there is no sentimentality attached to their departure.
📊| Diego Simeone's Atlético Madrid qualify for the Champions League for the 10th time in a row.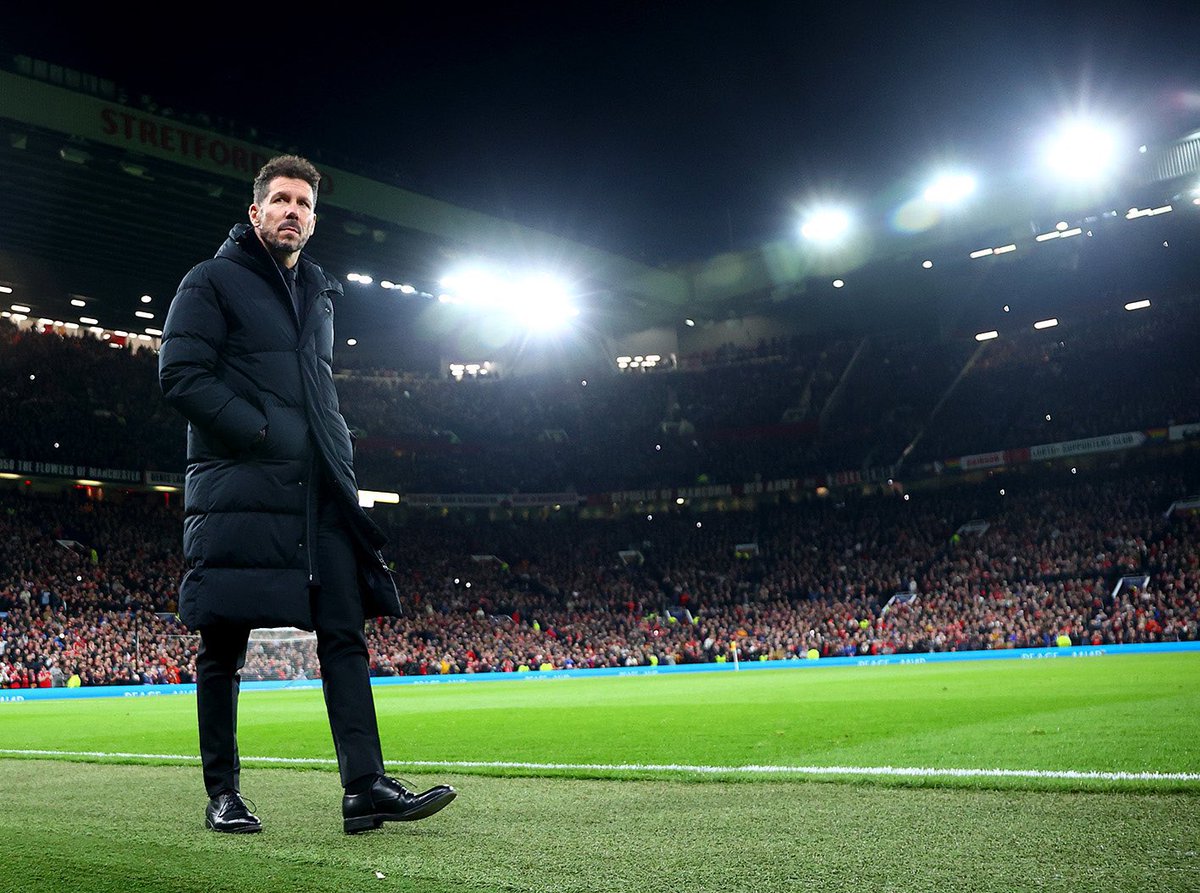 But he has also proven that he can guide youngsters to success, the main stumbling block for fellow disciplinarian Jose Mourinho in recent times. Joao Felix was written off as a flop after a difficult first season and his £113m price tag was weighing heavy on his shoulders. However, this term, Simeone has given him belief and he is now the leading light of a genuinely exciting team.
A mutually beneficial relationship is one where both parties desperately need one another. But Simeone will step away from Atleti one day and he will leave them in a much stronger position than when he arrived. On that day in 2011, the club had come off the back of 9th and 7th place finishes in La Liga. Since the Argentine took charge of a full campaign, they haven't finished outside of the top three, have two La Liga titles, one Copa del Rey and two Champions League final appearances to their name.
More importantly for the long-term sustainability of the club, he has overseen their transition from the famous Vicente Calderon, to their all-singing, all-dancing new stadium which is modern enough to compete with any other ground on the planet.
His 'cojones' have dragged this club into a new era, but his work, and this love affair, isn't nearly over.
Diego Simeone - Atleti te quiero hasta el infinito y más allá.