Puig is the most exciting product to come out of La Masia in years and Quique Setien is the perfect man to bring him through
11:00, 25 Jan 2020
There was a moment, 19 minutes from the end, in Quique Setien's first match as Barcelona manager that encapsulated how he plans on changing the Catalan club.
With the scoreline still level and plenty on the line given Real Madrid's win over Sevilla the day previously, Riqui Puig replaced Ivan Rakitic - the latter seen as the embodiment of all that was wrong with Ernesto Valverde boss and the former the personification of the new man's vision.
Tasked with playing at a higher intensity, at a quicker tempo, Rakitic looked somewhat out of his depth against Granada and yet throwing on a 20-year-old with only a handful of first-team minutes under his belt was a gamble. It's this sort of gamble that Barcelona fans can expect from Setien, the man charged with restoring the club's identity on the pitch.
Puig, along with Ansu Fati, is the most exciting product to come out of La Masia for a number of years and Setien could be the perfect man to bring him through. The 20-year-old who was only called up to the senior squad last week made the difference against Granada on Sunday and could prove to be a key figure for Barcelona between now and the end of the season.
From a little boy at the academy to a star of the Camp Nou. 💫
Riqui Puig - Remember the name! 🙌🏼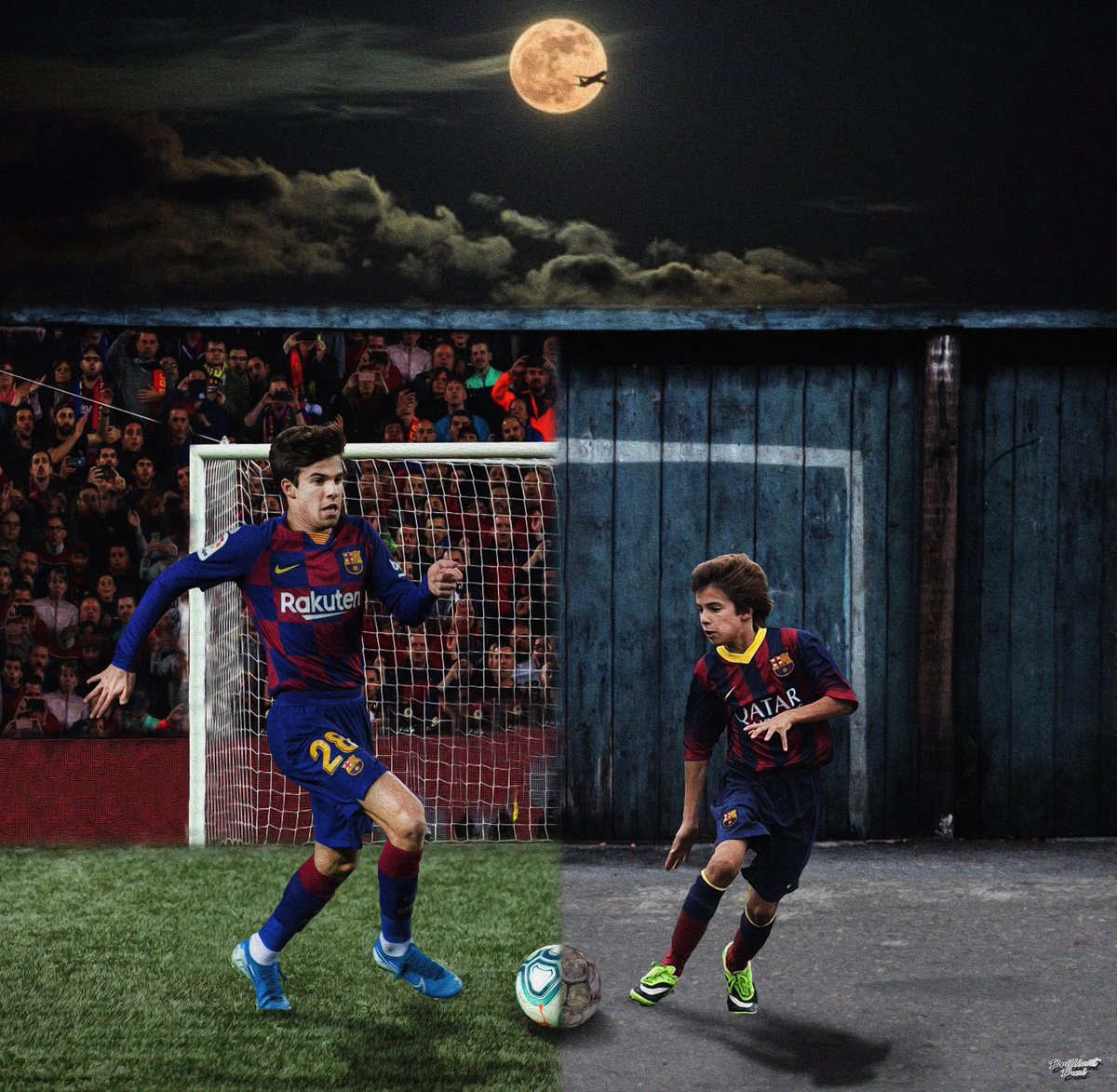 "I was always happy, especially if I played football," Puig told reporters after the win at the weekend.
"Setien likes to play football and we're very happy. He told me to be daring, not to lose possession and to press high. There are important moments after me winning the ball, like Arturo Vidal's great backheel. The team is together and we deserved it. The squad is very happy and the victory gives us a bit of a boost."
Barcelona claimed 83% of possession against Granada, hinting at how they will play under Setien. However, for this dominance, they struggled to cut open Granada. Until the introduction of Puig that was, who played a key role in the winning goal.
To label Puig the new Andres Iniesta might be going a little far, but Barca desperately need a player capable of performing that role and the youngster could be that figure.
La Masia is central to Barcelona's identity as a club yet its conveyer belt of talent has slowed in recent years. Now it is rolling again with Puig, as well as Ansu, coming off the production line.
Valverde didn't seem entirely sure what to do with this talent, but Setien has already shown he has a place for Puig in mind.