He may play for Gabon, but Aubameyang has family links in Spain that run deep
14:55, 10 Mar 2022
Pierre-Emerick Aubameyang was, without doubt, one of the biggest names to move in the January transfer window. For many years now, talking about the 'mercatto' at Barcelona has been synonymous with chaos and turnovers and in winter, it was no different.
The Gabonese striker, who arrived at FC Barcelona on a free transfer after leaving Arsenal, has had a long professional career, having played a huge amount of minutes in the Premier League, Ligue 1 and the Bundesliga. At first impression and looking at his career and reputation, he has all the hallmarks of a football star accustomed to living in the upper echelons, but this view takes an unexpected 180-degree turn when you look at his background and his family roots.
Aubameyang was born in Laval (France), currently plays for Gabon, and has just signed for Barça. But part of his heart is in El Barraco (Ávila). This small town in Castilla y León with less than 2,000 residents has seen several elite sportsmen grow up, particularly cyclists of the calibre of Carlos Sastre and José María 'El Chava' Jiménez, but it is also the home of Margarita Crespo, the woman who gave birth to a certain Pierre-Emerick Aubameyang.
Crespo was born in El Barraco and, at the age of five, set off with her parents and siblings to the French town called Laval, located in the northwest of France. There she grew up and met Pierre-François Aubame-Eyang, a Gabonese-born footballer who made his career in France and who would later become the father of the now FC Barcelona player.
Thus, Pierre-Emerick, the youngest brother of the family was born in Laval; so he has French nationality, Gabonese by the origin of his father and Spanish by the roots of his mother, born in the aforementioned town of Avila. However, it was clear to Aubameyang, even at a very young age, that he wanted to defend the colors of the Gabon National Team, and he now has 72 international appearances to his name.
😝💪🏽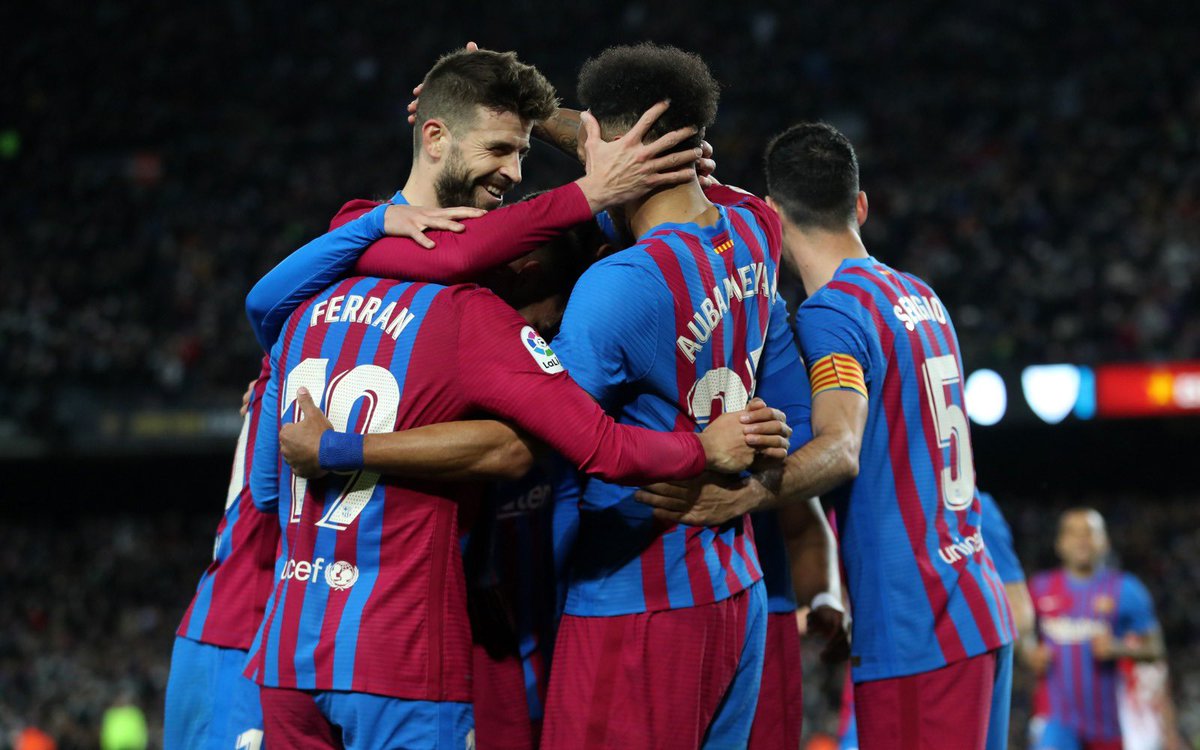 But Aubameyang has also always been very aware of his Spanish roots on his mother's side of the family. In fact, the Gabon international already visited the town of Avila when he was just a one-year-old and, as his entourage has been explaining, he has made several visits to see his grandparents, with whom he had a very close relationship - explaining why he speaks Spanish almost perfectly.
Pierre-Emerick has always been clear that one day he would play in Spain and he has never hidden the fact that one of his dreams was to be able to play for Real Madrid, the eternal opponents of the Azulgrana team.
"I promised my grandfather that I would play in La Liga," the Gabonese star admitted in an interview. For now, he will play for FC Barcelona, which will allow him to spend more time with part of his family, who live in Sitges, a seaside town where some of the first team players coached by Xavi Hernández already live. Not all our dreams come true, but there are times when reality exceeds fiction.