The Supercopa de Espana semi-final takes centre stage this evening and it serves up an El Clasico tie, but not to the glorious level we have seen this century. Barcelona are a club that are rebuilding their name and are now in the very adolescence of restructuring their side and Real Madrid have also had recent financial setbacks themselves but to nowhere near the level of their bitter rivals.
This is the first major piece of silverware up for grabs this season and both clubs will be desperate to claim it. It's not just about pride and bragging rights, but to shape the short-term future of Spanish football which Los Blancos look set to dominate.
Barca boss Xavi knows what is at stake and having played in this famous derby countless times during some of the Catalan's greatest years in their history. Amidst the financial turmoil, and lack of brilliance on the field, there is no one better placed to rally these players for the battle ahead than a legend who has lived it. After all, he lifted this trophy in Barca's famous colours on six occasions.
His counterpart, Carlo Ancelotti, has never won this domestic honour before, with this being his second spell with the Spanish giants, and he would surely like to add this elusive title to his impressive CV. His side have unquestionably been the best on show in La Liga this term, and they will be the favourites to come out on top in this ferocious contest with a place in the final at stake. With stalwart striker Karim Benzema leading the line and still scoring goals, Barcelona's troubled defence will have plenty of problems trying to cope with the power and skill that the Frenchman brings to his side. In his most recent league match, he was on the scoresheet twice, along with Brazilian teammate Vinicius Jr.
Both will be brimming with confidence when these two sides meet in the controversial location of King Fahd International Stadium, Saudi Arabia. There has been plenty of criticism with the matches being played in the Middle East, with Atletico Madrid v Athletic Club taking place there tomorrow. And it is another clear step that the 'not-so' beautiful game is being pulled further away from the beating heart of the sport, the fans, as the growing commercialisation becomes an increasing concern.
Well well well, look who's in Riyadh
#ElCl
ásico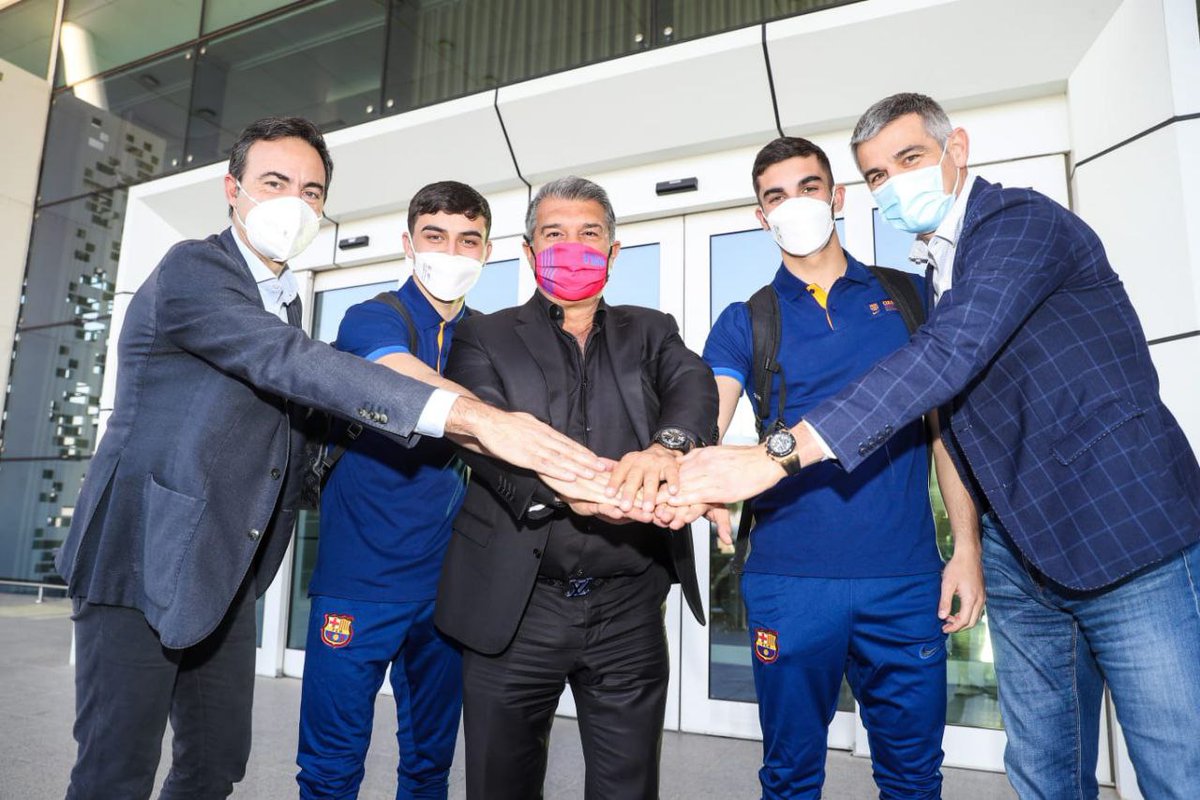 The one positive, if one can be taken from this factor, is that neither side will have a home advantage for when battle commences, which could lead to an exciting match. Barcelona have recently been boosted by the registration of new signing Ferran Torres from Manchester City, after defender Samuel Umtiti agreed to a new deal on a reduced salary which permitted Torres to be registered. The versatile Spanish attacker could be in line to make his debut for his new side and debuts do not come bigger than this. Xavi will be delighted to have the youngster available for selection as Torres' arrival is sure to kick-start his rejuvenation project at Camp Nou.
However, there is still plenty of work for the 41-year-old to do if he is to restore Barcelona to their former glory and there have been a lot of reports suggesting that Dutch attacker Memphis Depay's future at the club is in doubt, just seven months after Xavi's predecessor Ronald Koeman brought him to the club. Depay has been a bright spark in Europe in recent years with Lyon, but has failed to be the shining light that Barca have required in this demanding period of their history. If Xavi is willing to move the attacker on after just less than a season, he will need a ready-made replacement if Barca are to continue their push up the table.
For now at least, transfer business is put to the back of his mind as he has this colossal fixture to deal with first. As they say, form goes out the window in a derby game. This match may not be as glorious as years gone by, but it will still attract a wide audience and could serve up another exciting chapter in this historic rivalry.