Phil Brown is famous for a Boxing Day meltdown when he sat his Hull City players down and held his half-time team talk on the pitch at the Etihad.
But new boss Brown is desperate to become better known among Barrow AFC fans as the saviour who maintained their precious Football League status.
The 62-year-old sought out advice from close friend Sam Allardyce, widely regarded as a Premier League survival specialist, and is determined to mastermind his own great escape with the League Two outfit.
Barrow ended their 48-year exile from the Football League last season and managed to avoid the dreaded drop in their first campaign back. But the battling Bluebirds are currently just six points above the bottom two, with nine games to go stave off relegation — and an unwanted return to the National League.
Saturday's derby-day defeat to on-song Carlisle was the final straw for Mark Cooper's reign at Holker Street, which ended with just one win in his last nine games.
And after seeing how well their Cumbrian neighbours have done since Phil Simpson's return to Brunton Park, five wins from his first six games in charge to all but secure safety, the Barrow board took a leaf out of their book.
"The person I talk to a lot more than anybody else is Big Sam," revealed Brown, whose first game in charge is at Leyton Orient on Saturday.
"He said it was a no brainer and told me to get back in. He said it was a good challenge and his advice was nothing but positive.
"Sam's achieved an awful lot. If you talk about ambitions and bucket lists when you start he was ticking boxes all the way through his career. He's had a phenomenal career and is still a good advisor and a good friend.
"To have a friend to lean on with all that experience is priceless to me.
"It's a big challenge here to survive in the second division here for a second year on the bounce.
"It's a big thing for the area and that's loud and clear to me. If we can do that then we can build on that success next year.
"I believe in my own ability and I always have done. Having managed in all five divisions in England and abroad I've ticked a lot of boxes in terms of what I've wanted to achieve as a manager when I set out.
"I've still got that bucket list. I've still got ambition, but that ambition is all about success. At the moment it's about results, it's about rolling the sleeves up and being difficult to beat.
"The are a lot of pieces of the jigsaw that I need to pull together for Saturday.
"The embracing of the reality of having an ex Premier League manager in town has gone. For me, I'm now a second division manager and I'm trying to keep Barrow in the second division so that their history can be improved."
But Brown stressed he will not be turning Barrow into Brazil just yet. All he cares about is getting enough points to stay up and rightfully so.
"Long term, I am hoping it will be entertaining football, winning football," said Brown during Wednesday's visit to the ground and town.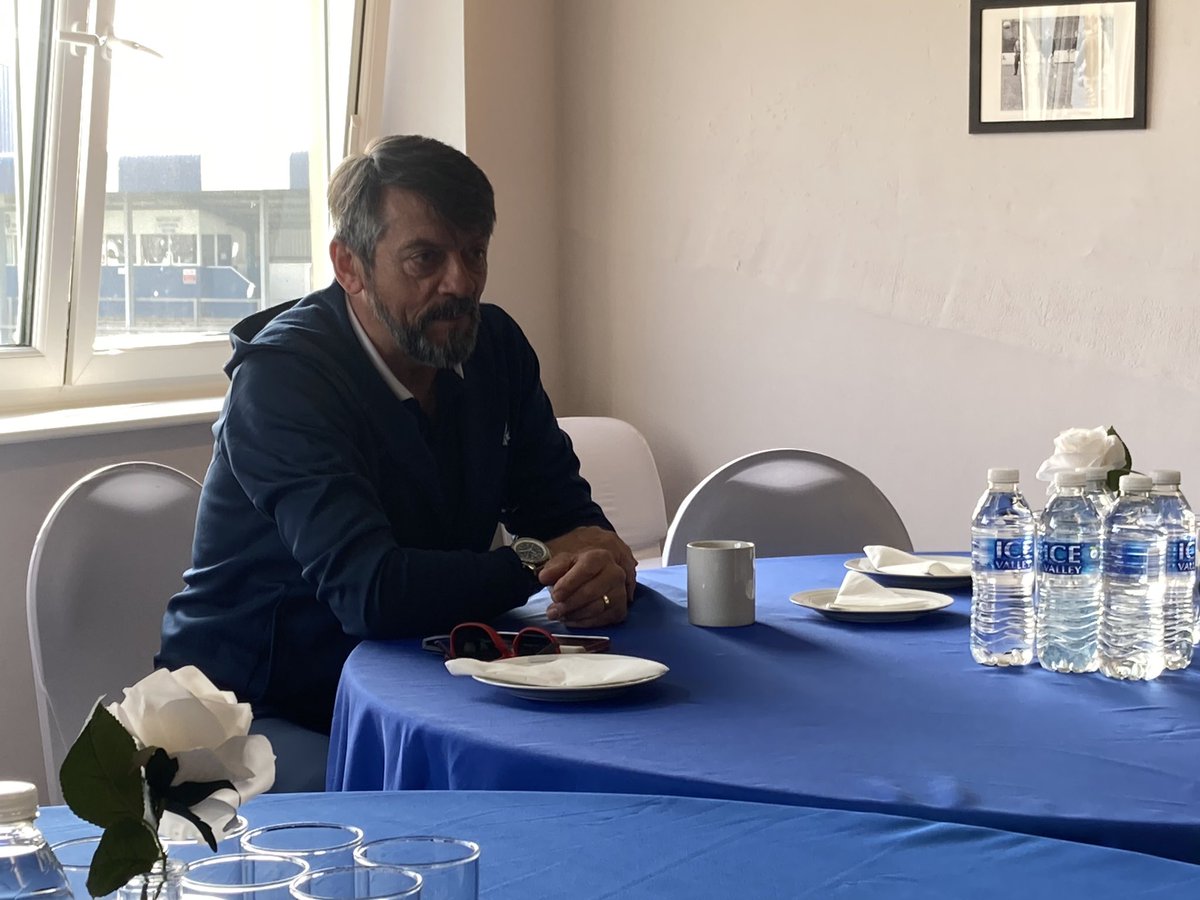 "But at the moment I have to park philosophy on the back burner in the pursuit of results. The most important thing is getting the points on the board to take the pressure off everyone.
"I hope people will understand that. The philosophy is not of now; the philosophy is what are we going to be doing next season.
"It is about results, not so much performances. It's about rolling the sleeves up, being difficult to beat and being horrible enough to get to the ball to the good players we have so they can go and express themselves.
"It's not just changing a mindset. A change of management straightaway brings a freshness."
Brown has smartly brought Neil McDonald back to the club as his right-hand man. McDonald helped spearhead a sinking ship to the savoured shores of safety under the stewardship of Rob Kelly last season.
"It was a no brainer bringing Neil back," admitted Brown. "I've worked with Macca before on two or three occasions, I have his back and he's got mine.
"To come here as a partnership was a no brainer for me. He has that experience and knowledge of the club and for me that's priceless.
"I thought Barrow would be a top seven team, but the reality is we're in the bottom four with a chasing pack behind us.
"Oldham have had that impact of John Sheridan coming in, Orient have had that with Richie Wellens going in and I need to have that impact immediately.
"I'm here for these nine games. If truth be known, do we need to win all nine games? No. Do we need to win half of them? Probably not. Do we need to win two or three of them? Absolutely.
"You can pinpoint them if you want to, but the next game's the most important. I know it's cliche and you've heard it thousands of times if you've been in the game often enough.
"But that cliche rings true now because we're in a relegation battle. The more we win early the less pressure will be on us at the end."
*18+ | BeGambleAware | Odds Subject To Change