BBC Price of Football Survey: Bundesliga Provides A Reality Check
10:43, 17 Nov 2017
Every year following the publication of the BBC's "Price of Football" survey, unfavourable comparisons are drawn with the Bundesliga – and 2017 is no different.
Germany is often held up as the utopian land of cheap tickets, safe standing and beer on the terraces – a throw-back to the good old days before corporate greed turned the peoples' game into a social event for the middle classes.
Most British football fans are familiar with the stereotypes and an increasing number are taking advantage of cheap flights to Germany to experience it for themselves. In 2014, Borussia Dortmund's head of marketing Carsten Cramer estimated that 1,000 British fans attend each BVB home game, a figure which will only have increased since.
Travelling around Germany, this writer bumps into British fans at grounds all over the country, from Cologne to Hamburg, Düsseldorf to Stuttgart. They're not attracted by the level of football which, as a spectacle, can often fall short of that offered by mega-rich Premier League super clubs. They're there for something less quantifiable – raucous atmospheres and the feeling that they are welcome and appreciated and not just customers being told to empty their wallets.
Most of the stereotypes really aren't that far wide of the mark. Top level football is cheaper and, yes, travel to and from the ground on local transport is included in your ticket. But there are caveats too, particularly that the cheapest prices generally apply to standing tickets. Seats at top Bundesliga matches aren't much cheaper than their Premier League equivalents.
The Sportsman has crunched the numbers to give you a more realistic idea of what to expect if you head to the Bundesliga utopia.
Is the
#PriceofFootball
putting young adults off going to games?
That's what our 2017 study suggests.
Find out more ➡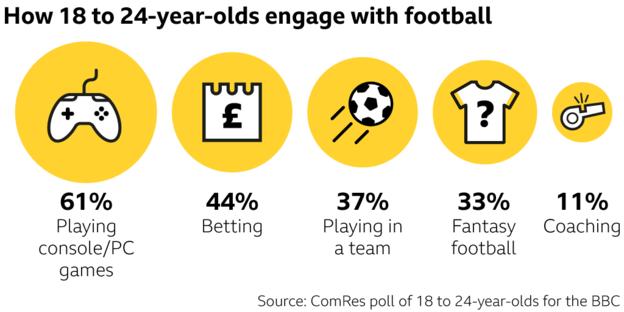 Single match tickets and Bundesliga reality
Yes, a standing season ticket on the Südkurve at Bayern Munich works out at just €8.20 a game, but the same ticket will cost you €15 for a one-off visit. Not that you'll get anywhere near one though without contacts inside the club's hardcore. Instead, most visitors to the Allianz Arena can expect to pay a minimum of €35 for the cheapest seats up in the Gods.
The same is true of Borussia Dortmund. The hardcore ultras organising their huge choreographies at the bottom of the famous Yellow Wall pay €211.50 a year for their season tickets which works out at €12.40 per game – the second most expensive standing tickets in the Bundesliga behind Hamburg. But tourists at the Westfalenstadion are more likely to pay between €30 and €50 to sit at the top of the north stand.
Places in the standing sections are limited at every Bundesliga ground as clubs look after their hardcore fanbases but you'll have a slightly better chance of a cheap ticket further down the league, where clubs such as Hamburg, Cologne and Borussia Mönchengladbach are also popular destinations for UK footy tourists.
A single standing ticket on Cologne's raucous Südkurve costs €16 (albeit almost twice the price of what a season ticket holder pays) while Borussia Mönchenglabach standing tickets range from €14.50 to €17 depending on the opposition. Hamburg have the most expensive standing tickets in the Bundesliga at €17 euros, with a season ticket working out at €13.30 per game.
The cheapest tickets in the Bundesliga are to be found in Wolfsburg where a season ticket in the standing section costs just €130 – that's €7.60 per game. Even the most expensive non-VIP seat will only set you back €400 per season, or €23.50 per game. Unfortunately, though, you'll need to go to Wolfsburg …
Bundesliga 2
Many British fans who come over to Germany like to make a weekend of it and try to squeeze a lower-league game in as well. Bundesliga 2 contains a number of big clubs with huge fanbases and large, modern stadia – albeit often too big to regularly sell out. Standing tickets are frequently available online or even on the day at places like Düsseldorf (€13), Bochum (€13), Kaiserslautern (€14) and Nuremberg (€14).
The most well-known second-tier options are also the most in demand – namely those bastions of punk football, FC St Pauli and FC Union Berlin. While standing tickets at Hamburg's second club can be harder to come by given the limited capacity of the Millerntor-Stadion (29,500, including 16,940 standing tickets), that's less of a problem at FC Union in the south-eastern Berlin suburb of Köpenick.
At the Stadion an der Alten Försterei, 83.5 per cent of capacity is given over to standing on a terrace which stretches around three-quarters of the ground, with prices ranging from €11-€13. When expansion work is complete in 2020, there will be room for 28,692 standing fans - even more than Borussia Dortmund's Yellow Wall.
Utopia?
The availability of cheap tickets on unreserved standing terraces inevitably attracts a much younger crowd to those areas. This in turn fosters a greater sense of community and gives rise to the dynamic fan culture prevalent in German football. But as preferable as that may sound to many British fans, it's far from perfect.
Hardcore German supporters throughout the league pyramid have spent much of this season protesting against the increasing commercialization of their game including: unsociable kick-off times, ticket price increases, Red Bull Leipzig, a Chinese Olympic XI playing in the fourth tier, half-time shows, general "eventisation" … the list goes on.
So yes, German football is cheaper and the Premier League could learn a lot. But there's no such thing as utopia.