Heather Watson was left with a smile across her face as broad as Court One itself after reaching the fourth round of any Grand Slam for the first time at the 43rd attempt with a glorious and emphatic 7-6, 6-2 victory on Friday over Slovenia's Kaja Juvan at Wimbledon.
It was that rare thing for the Channel Islander in the first week at SW19 – a match that started and finished when it was meant to. The schedule had not been kind to the 30-year-old in her first two rounds, and Watson has actually played singles on all five days thanks to matches carried over due to some combination of weather, light and the late hour.
But there were no such problems this time, and the Briton ranked No109 in the world pocketed a highly competitive first set 8-6 on the tiebreak, before surviving a late rally from Kuvan to close out the contest and fulfil a long-cherished dream. For once it was all done and dusted and back in the locker room by about 3pm – at least until some doubles action.
READ MORE:
In fact, about the only foot Watson put wrong all day, even all week, was when asked by The Sportsman about her next opponent – the German rising star Jule Niemeier, the 21-year-old ranked a lowly No97 who in an earlier round knocked out the No2 seed Anett Kontaveit.
Caught out but very quickly regrouping, Watson said: "Oh, Jule Niemeier. I didn't know that! Yes, I played her in Monterrey this year. She's a good player, really good player. Rankings, honestly, I don't care what people's rankings are. Everybody's good.
"I'm glad I have played her! It's just sinking in now because I haven't processed it. But, yeah, she's a really good player, a great talent. When I played her, she was outside the top hundred. I remember saying to my team, This girl will be top hundred in no time. It will be a tough match, She's one for the future. Yeah, I'm going to go home, and do my homework on that after doubles."
On finally making it to the last 16 of one of one of the four majors, a joyful Watson said: "I am really happy to be into the fourth round for the first time. It's the first match that I've actually got to enjoy for a bit this week, so it's a nice feeling and it's sort of set in a bit now. I played really well today. I've been saying that as each match has gone by, I've been playing better and better.
Unchartered territory 📍
@HeatherWatson92's dream
#Wimbledon
continues, defeating Kaja Juvan 7-6(6), 6-2 to reach the fourth round of a Grand Slam for the first time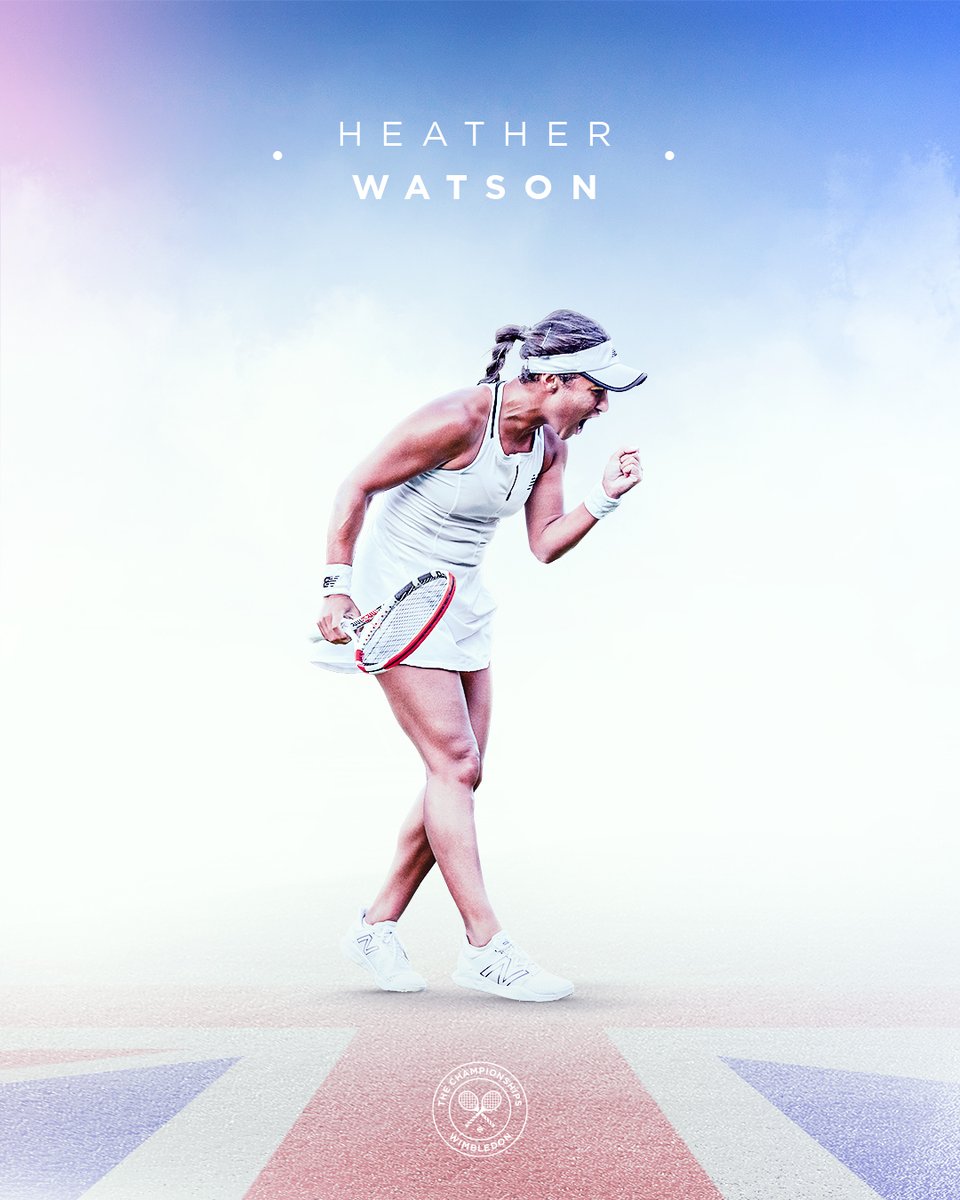 "There is no chance I thought that ship had sailed! I wouldn't still be playing if I thought that. I have been in the third round quite a few times here at Wimbledon and Australian Open. So, yeah, I was just sort of waiting for it to happen. I waited long enough, I think. And I am really happy to be into the second week of a Grand Slam for singles, finally.
"Maybe the timing was a bit unexpected, I was thinking that after the match. My preparation in the grass court season…I had my hamstring, I didn't have much prep going into Eastbourne, but I wanted to play anyway. I'm a real confidence player. Going into Wimbledon without those matches under my belt, you know, I didn't expect it. But once you get through a couple of matches, it gives you a bit of confidence, then it just keeps growing from there on. I can't wait for the next one now."
Much is being expected of Neimeier, just as a strong generation of German women players have either retired, or are well into their 30s. There is always a demand for the next Steffi Graf or Angie Kerber.
Niemeier, who beat Lesia Tsurenko 6-4, 3-6, 6-3 said: "I played Heather before this year, I think, in Mexico. I lost 6-7 in the third. She's a great player, and an experienced player. So hopefully we can play on a bigger court, because I felt very comfortable on Court One, I have to say. I'm looking forward to the match.
"I don't know how it is to play against, let's say, a British player or French player at their home, because it's only my second time in the main draw of a grand slam. In Paris I played against American girl. But the atmosphere will be incredible."