The Championship winners have an average finish of 14th in their first PL season
11:01, 29 Apr 2023
The Premier League is far too strong. The money and wealth of those clubs in the top flight make it impossible for the promoted teams from the Championship to compete and far too often, they are favourites to go straight back down.
This is the common myth that is perpetuated in the football discourse as soon as one season reaches an end. It is true that some teams promoted from the Championship struggle, but the winners of the league actually tend to do quite well. To win the second tier, you have to be an exceptional side, as Burnley have shown this season.
In fact, seven of the last nine champions of the Championship have stayed up the following season, with the only two relegations coming courtesy of Norwich City. Since 2014, the winners of the Championship have averaged 41.22 points in the Premier League and an average finish of 14th in the top flight.
The average number of points is likely to increase given Fulham still have six games remaining of their season having secured their survival with ease after winning the Championship in style last term. Simply put, the winners of the second tier perform incredibly well in the top flight the following season and tend to shock several pundits.
In 2017/18, Newcastle's first season back in the big time ended with a 10th place finish. Wolves one-upped them the following season as they finished 7th with 57 points. Remarkably, Marcelo Bielsa's Leeds got even more points than Wolves (59), in their long-awaited Premier League return, but finished in 9th.
𝐂𝐇𝐀𝐌𝐏𝐈𝐎𝐍𝐒 🏆🥇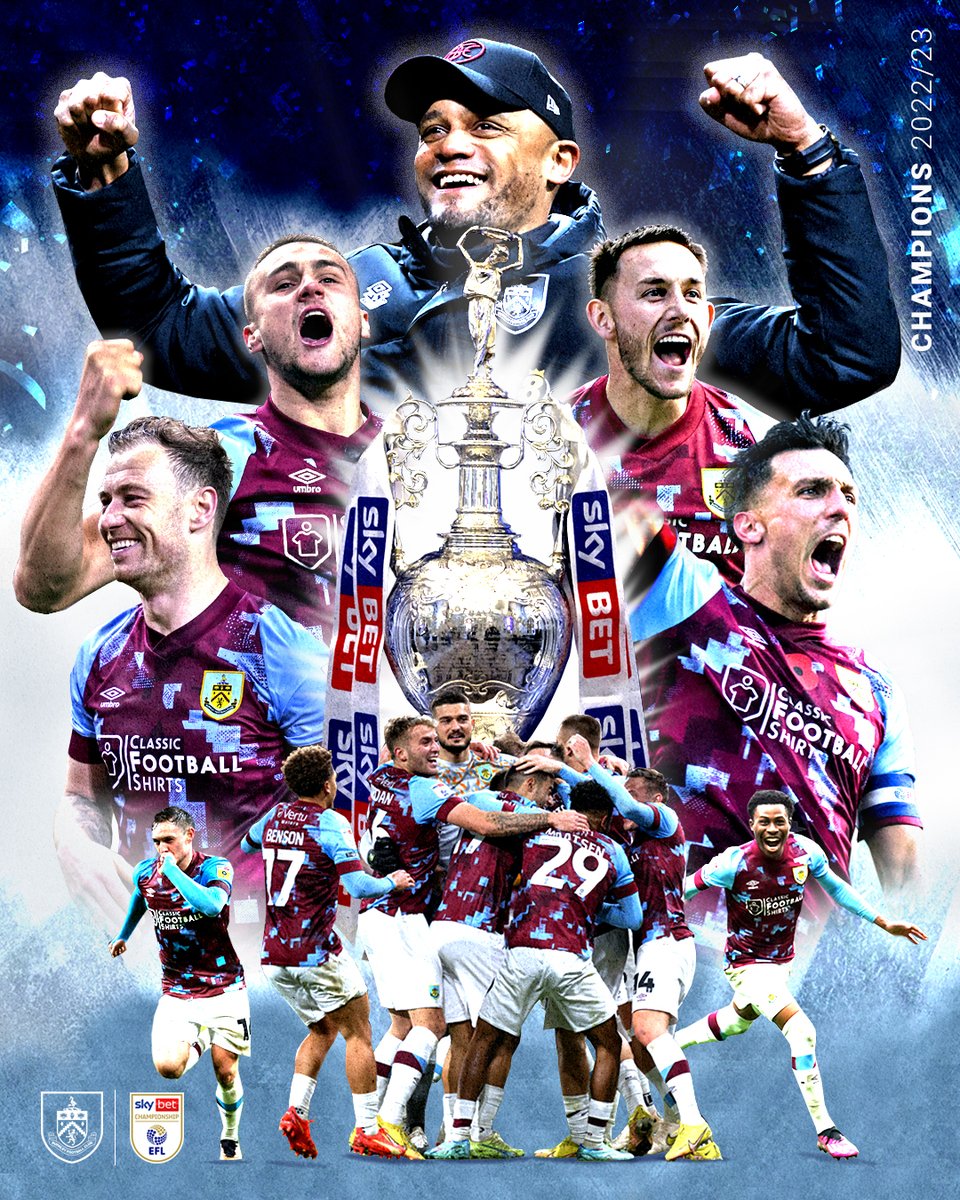 Champions of the Championship and their Premier League finishes the following season:
Leicester City - 13/14 champions - 41 points (14th) in 14/15.
Bournemouth - 14/15 champions - 42 points (16th) in 15/16.
Burnley - 15/16 champions - 40 points (16th) in 16/17.
Newcastle United - 16/17 champions - 44 points (10th) in 17/18.
Wolves - 17/18 champions - 57 points (7th) in 18/19.
Norwich City - 18/19 champions - 21 points (20th) in 19/20.
Leeds United - 19/20 champions - 59 points (9th) in 20/21.
Norwich City - 20/21 champions - 22 points (20th) in 21/22.
* Fulham - 21/22 champions - 45 points (10th) in 22/23.
Average: 41.22 points
Average finish: 14th
Average without Norwich: 46.8 points
Average finish without Norwich: 12th
Since Cardiff went up and straight back down in 2013/14, there has been some serious progress made in the second tier. Now there are clubs wiling to spend big to get into the top flight, and once they get there, they have no intention of being in a relegation battle.
Intriguingly of those champions, Leicester, Bournemouth, Newcastle, Wolves, Leeds United and Fulham remain Premier League clubs with only Norwich letting the side down. The Canaries have tried to do things differently based on minimal spending and clever recruitment, but it simply hasn't paid off when competing with the big boys in the top flight. Now set for another season in the Championship, it is back to the drawing board in East Anglia.
There's been some serious quality heading up to the Premier League and Burnley are no different. Vincent Kompany has transformed the Clarets into serial winners and they will be looking to make a big impression on Match of the Day next term. But we don't want to see any raised eyebrows from Gary Lineker and co. Another impressive debut season would not be unexpected.