The 17-year-old becomes the first openly-gay player in English football since Justin Fashanu in 1990
17:44, 16 May 2022
Blackpool striker Jake Daniels has come out as gay during an interview with Sky Sports. The 17-year-old becomes the only openly-gay male player playing professionally in the British game. The young forward spoke of how "it feels right" to open up about his sexuality at this stage. Daniels is the first active men's player to come out in England since Justin Fashanu in 1990.
It is brilliant to see that the sport has reached a stage where a young prospect like Daniels feels able to come out, since football has previously lagged behind other sports in its treatment of the LGBT+ community. Initiatives such as the Rainbow Laces Campaign have worked tirelessly to make queer voices heard, and Daniels coming out in such a positive way will hopefully push football even further towards tolerance and equality.
Daniels lauded Blackpool's treatment of his situation, telling Sky Sports: "Blackpool have been absolutely amazing too. I am with them every day and I felt safe. My team-mates have all been so supportive about it and everyone has had my back."
The dressing room has often been thought of as an unforgiving place for a homosexual player. Manchester United defender Patrice Evra recently told La Parisien, "Some of my colleagues said, 'It is against my religion, if there is a homosexual in this locker room, let him leave the club' and other comments." The fact Daniels has had such strong backing from not only his club and family, but those he plays alongside, feels like an encouraging watershed.
Daniels broke into the first team this season, debuting with a nine-minute cameo in a loss to Peterborough United. He has taken the youth team by storm, netting thirty goals. Four of these were particularly special to the striker. "The day after I told my mum and sister, we played Accrington and I scored four goals, so it just shows how much of a weight off the shoulders and what a massive relief it was."
A message from Jake Daniels.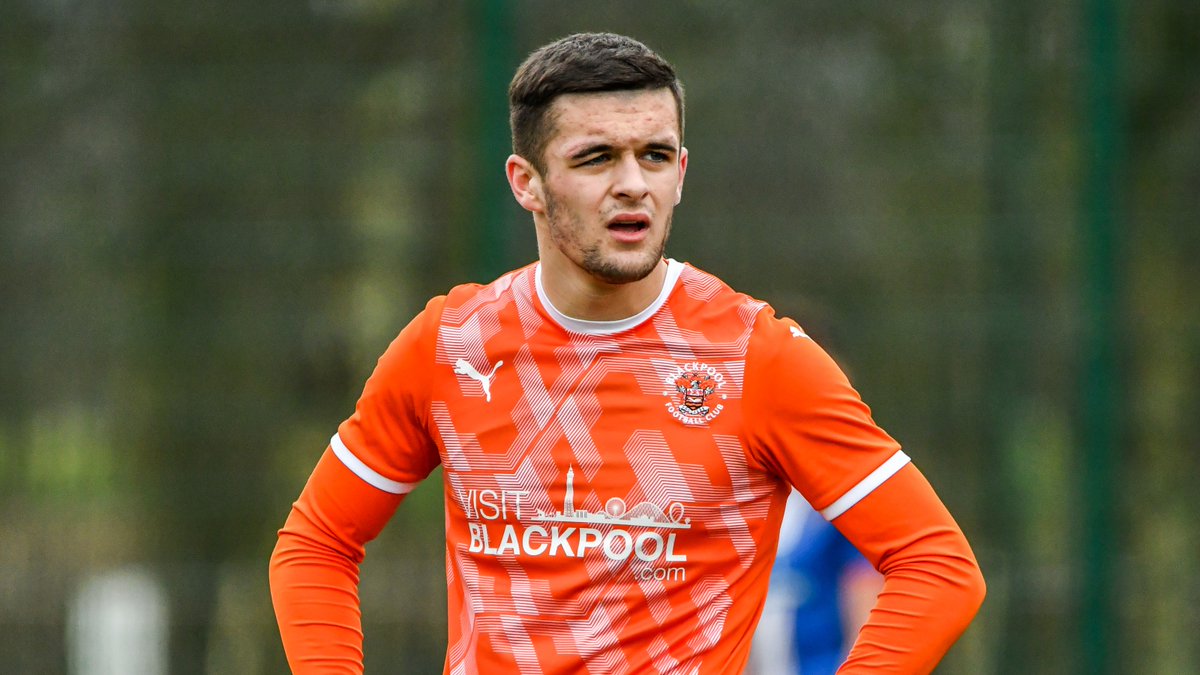 Slowly but surely, players are feeling able to come out. Adelaide United's Josh Cavallo revealed he is gay in October of last year, saying "​​I hope that in sharing who I am, I can show others who identify as LGBTQ+ that they are welcome in the football community".
Typically, homosexual players have waited until after they retire to come out. Thomas Hitzlsperger, the former Aston Villa, Everton and Fulham star, revealed his sexuality a few months after his career ended. Former Leeds United player Robbie Rogers retired upon coming out in 2013, saying he wanted to avoid the media scrutiny his sexuality would attract. He returned to the game with LA Galaxy the following season, and played on until injuries forced a second retirement in 2017.
Daniels is one of the first players to come out with almost his whole career ahead of him. His courage in unapologetically being himself should be applauded. As should the actions of his family, club and teammates in creating an environment where he feels safe to live his life as both a footballer and an openly-gay man. It is to be hoped his example will make others living in fear feel safe. Hopefully one day we can see every player living their truth, and the sight of gay players on the pitch becomes as common as the corner flag. Thank you Jake Daniels for providing a crucial step along that road.