Chelsea lost 3-1 at Arsenal as the Gunners went back to the top of the Premier League
22:02, 02 May 2023
Chelsea are nothing short of a disgrace. A starting line-up that cost £411m were 3-0 down at half-time at the Emirates, and lost 3-1 to Arsenal after another shambolic display. It's a win that gives Mikel Arteta's side their confidence back after a difficult month that saw them lose top spot, but plunges more misery upon those in blue.
Of the last 16 goals in Chelsea games, only one has come in the 'for' column. One of the most expensive squads we have ever seen in the Premier League has accumulated just 39 points so far. They're down in 12th and after seven defeats in eight games in all competitions, lucky to have 39 points to their name.
It should be enough to stay up, given Nottingham Forest, Leeds United and Leicester City all have 30 points with just four games to play. In any other season, Chelsea would be in serious danger of relegation to the Championship - an almost unthinkable sentence at the start of the season.
READ MORE:
Chelsea apparently 'won' the summer transfer window with their lavish spending and could have been title challengers under Thomas Tuchel. Instead after a disastrous season they are fortunate that those clubs at the bottom have been so poor. A bottom half finish now looks certain with fixtures against both Manchester clubs and Newcastle United to come - and this campaign has unravelled in spectacular fashion.
This time Raheem Sterling, Pierre-Emerick Aubameyang and Noni Madueke starting up front with only the latter coming out with any credit, with his first goal for the club in the second half. Sterling was woeful and Aubameyang was hauled off at half-time against his former club, having managed just nine touches - four from kick-off.
The midfield was flimsy while the defence had as much robustness as one of Todd Boehly's motivational team talks. His appearances in the dressing room become increasingly ridiculous with every defeat. And a word for Frank Lampard.
10 - Frank Lampard has now lost each of the last 10 matches he's taken charge of across all competitions – he is the first manager to lose 10 in a row in the same season while in charge of a Premier League team since Mick McCarthy in December 2005 with Sunderland. Tough.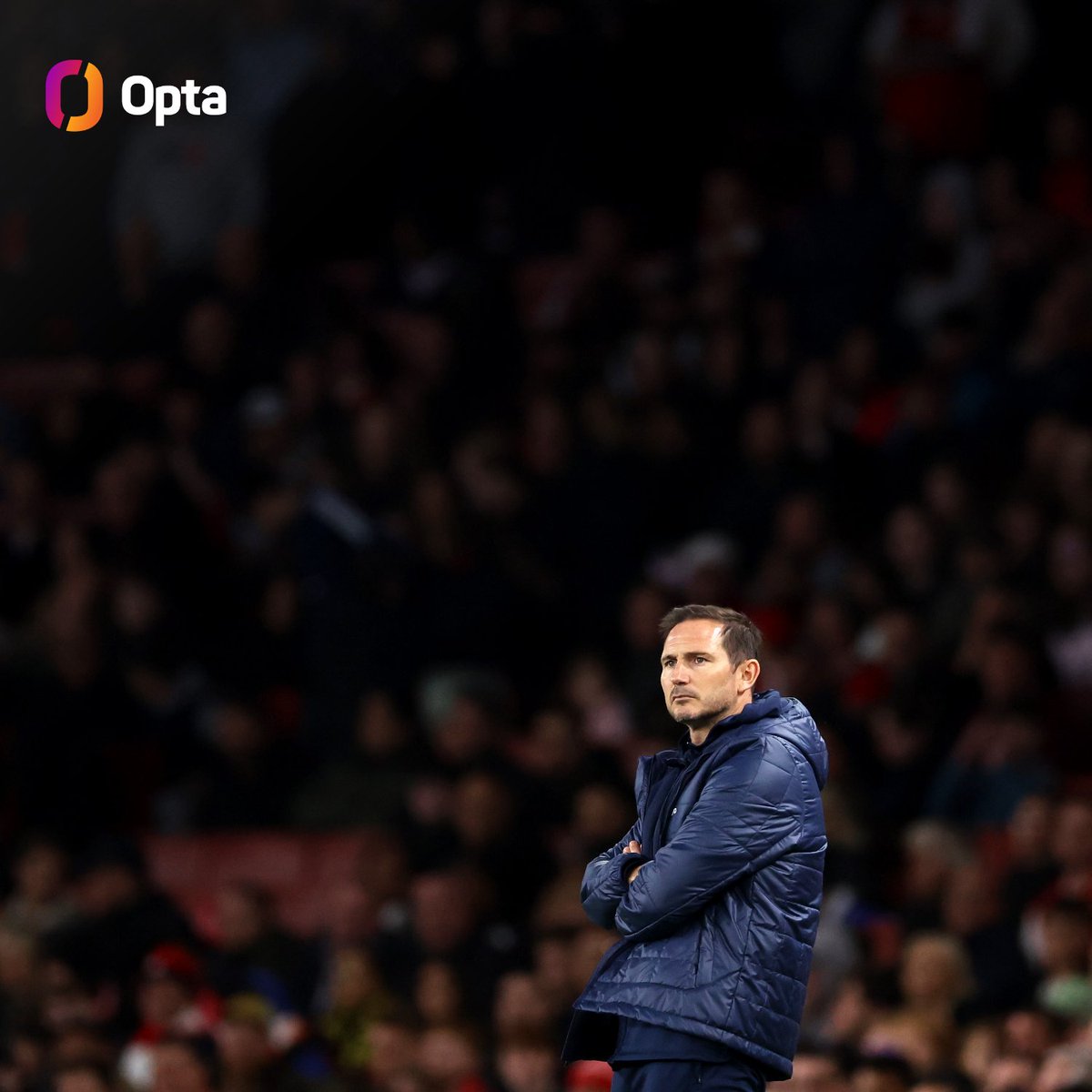 This mess isn't his fault. But he hasn't made the situation any better. Chelsea would certainly be in a better position had they stuck with Graham Potter. Things weren't great under his management but at least the club was somewhat competitive. They aren't anymore. It seems like a different world but Chelsea were sixth in the league when Tuchel was sacked.
Boehly's disasterclass on how to run a football club lurches from one decision to the next. He's gone from a Champions League winning manager, to the Brighton boss, to a man whose greatest achievement to date is keeping Everton in the Premier League. Who is next? Frank de Boer?
For Arsenal this was a much-needed win. Captain Martin Odegaard has been the one to try and motivate them in recent weeks in tough scenarios and he bagged an early brace. His opener came from a cut back from Granit Xhaka and the captain fired it into the top corner, clipping the bar on the way in.
If you missed that first goal, don't worry, because you saw the exact same combination link up in exactly the same way for the second goal. Xhaka pulled one across the edge of the box and Odegaard met it first time, this time steering the ball into the opposite corner.
The stands were filled with cheers of relief this time. For the last few weeks the weight of expectation has caught up with Arsenal but now they are no longer favourites, they can breathe again. The third came soon after, as Chelsea imploded. It was another simple goal from Arsenal's point of view as they scrambled and failed to clear the ball in their own six-yard box before Gabriel Jesus fired the ball in. It was a horror show for the visitors.
Chelsea are desperate for this season to end. Next year has to be better, it surely will be. In March, the Blues picked up seven points in three matches against Leeds, Leicester and Everton. That mini-run of form is the only reason they aren't going to be playing Championship football next term.
*18+ | Be Gamble Aware