The super-Swede enjoyed his best spells playing for both Milan clubs
15:01, 24 Nov 2019
Zlatan Ibrahimovic has played, and won, in a lot of different places.
His career is unparalleled in terms of the number of league titles he has lifted, particularly in some of Europe's major countries. The Swede has conquered Italy, Spain, France and Holland, while also winning two trophies in England with Manchester United.
Barcelona was arguably his most disappointing spell, while Paris Saint-Germain was hardly his most challenging. But entering Serie A with Juventus, having joined from Ajax in 2004, and departing two years later as a result of the Calciopoli match-fixing scandal, the best years of his career were spent on both sides of the divide in Milan.
At Inter, Ibrahimovic won three scudetto titles under Roberto Mancini and Jose Mourinho and, after that underwhelming season at Camp Nou in 2009/10, he returned to San Siro with AC Milan. In his first year there, he won yet another league title, officially his fifth in succession.
Though he did celebrate success with Juve, their role in the aforementioned scandal saw triumphs in 2004/05 and 2005/06 struck from the record before they were relegated to Serie B with a hefty points deduction.
Despite then enjoying the adulation and winning yet more medals in Paris, Ibrahimovic has always stated that Milan was his favourite place to live and play; at the age of 38, after leaving Major League Soccer side LA Galaxy, he is rumoured to be in line for a return to the red and black half.
Were he to retire right now, nobody could criticise him. His ego has been definitive throughout his career, and while his 'I Am Zlatan' persona has begun to taint his popularity with some, there can be no arguments that he has always backed up his monumental self-assurance on the pitch.
But there is always more to come, more points to prove and more places to conquer; it felt as though he was winding down the way many others have in the United States, but despite failing to add to his already overflowing trophy cabinet, his goal record of 52 goals in just 56 league games suggests he is not yet ready to move away from the spotlight.
Perhaps his brash presence on Twitter and Instagram is a little over the top, but he remains a remarkable footballing specimen.
We are Zweden!!!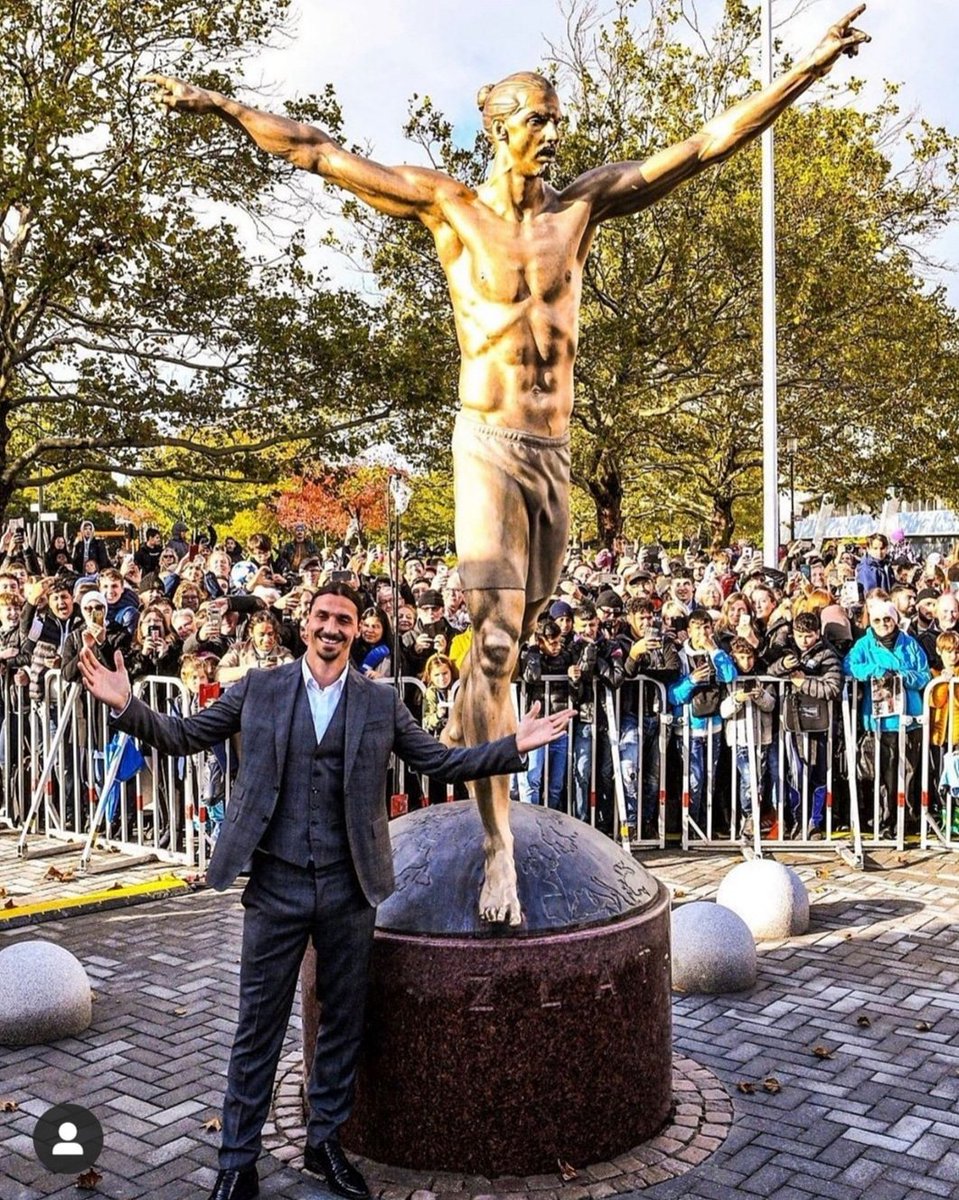 During his time at Manchester United, he was originally released after suffering a serious knee ligament injury, the type known to have compromised many a career before his, of players much younger than him.
Not only did he make a full recovery in double quick time, but he eventually returned for a second season, having won the League Cup and Europa League and netted 25 goals in his first. His manager at Old Trafford at the time, Mourinho, has just taken over at Tottenham Hotspur and is reported to want to reunite for a third time, potentially throwing a spanner in the works of his Milanese homecoming.
In a way, a move to Spurs would make a lot of sense in the short-term; they have struggled to find an understudy for Harry Kane, and Ibrahimovic would be able to fill in for short periods. Naturally, his powers are beginning to wane due to age, but his remarkable power and control remain; most crucially, so does his unwavering elite mentality.
That is why Milan should be his next destination, though; it may be too far to say their decline over the last six or seven years is a direct consequence of Ibrahimovic's first exit, but it certainly didn't help. Right now, the Rossoneri, under a cloud of ownership and managerial issues for quite some time, are miles away from even attempting to qualify for the Champions League, let alone winning it, or adding to their 18 Serie A crowns.
Ibrahimovic wouldn't single-handedly change anything, he would not make anywhere near the same impact that he did in his first spell, but AC Milan have lacked leadership and that winning mentality. That is something he would certainly add, and he wouldn't just be a passenger for a year either.
Nobody quite knows where Ibrahimovic will go next; he'll be loving the mystery and suspense. There was rather cryptic message to Spain suggesting he was "coming back" but nothing has materialised since, while Mourinho could also have a trump card to play if he wants to.
However, Milan is the legendary striker's favourite place, and he has made people eat their words before; if he returns, he'll more than likely be a huge success in his own way. His inspiration is certainly required.