Football /
Bournemouth Striker Jermain Defoe Looking To Haunt Old Club Tottenham Hotspur
Jermain Defoe was a popular player during his time at Spurs and should receive a great reception
There are few finishers in Premier League history quite like Jermain Defoe.
The 35-year-old returns to Tottenham this weekend, the club where he enjoyed his best years and against whom he will be hoping that his wretched luck this season changes.
Now swearing by a vegan, teetotal diet, these days the Bournemouth striker finds that scoring goals is an artform that has to be worked at rather than one which comes as naturally as it used to.
It doesn't quite feel like a homecoming given that Spurs are no longer in their historic fortress of White Hart Lane. The trip to Wembley could be a significant one for Defoe nonetheless, as he goes in search of his 200th career goal.
An incredible 159 of those have come in the Premier League, 91 of them at Tottenham. The memories of his two prolific spells with the Lilywhites are endless; his five goals in the 9-1 win over Wigan, an achievement which at that time had only been matched by Andy Cole and Alan Shearer. Dimitar Berbatov and Sergio Aguero have managed it since.
Then there was his screamer against Arsenal in 2004, sandwiched in amidst probably the most pulsating North London Derby of the century. Four separate Arsenal players tried to stop his run before he blasted the ball into the top right-hand corner. Against Manchester United in 2009, his overhead kick in the first minute was ultimately overshadowed as the Red Devils ran out 3-1 winners.
Perhaps that has been Defoe's problem. His years in north London coincided with an underwhelming period of Spurs' history, through no real fault of his own. It's tantalising to think of him lining up in Mauricio Pochettino's current set-up if he were still at his peak.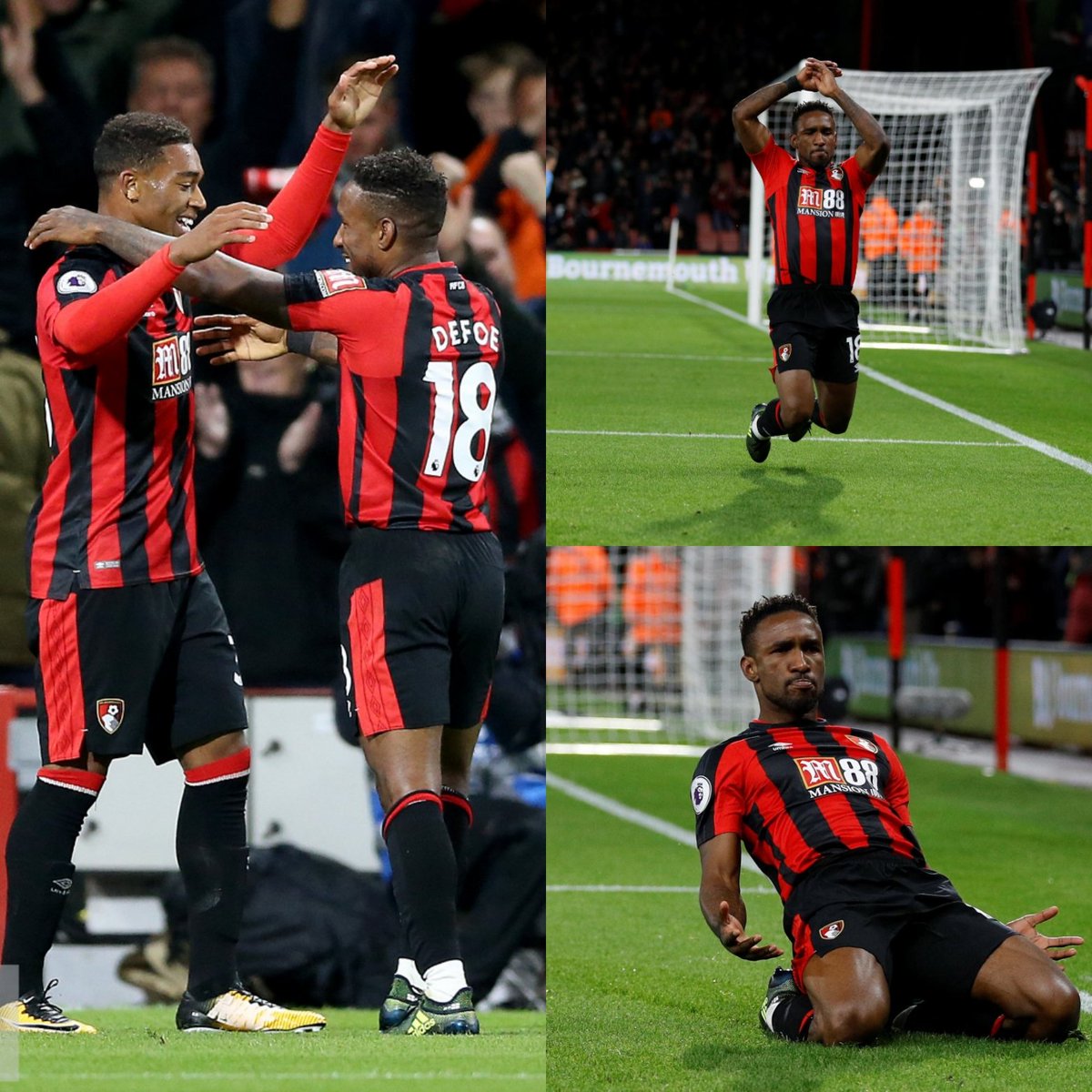 The former England international has too often been criminally underrated and it's a wonder that he was never snapped up by any of the traditional 'big four' as Robbie Keane and Berbatov were. Even his national side have tended to underappreciate him.
Gareth Southgate handed him a shock recall in March, a move which has whetted the appetite for one more appearance at a major tournament. Having missed out on the World Cup in Brazil, Defoe already has one eye on Russia 2018.
"I think having played in a World Cup, having had that experience, not just the games, the build-up and being at the hotel with the team, just everything involved in being at a World Cup is so special," he told Sky Sports.
"It's the pinnacle and to get the opportunity again would be really special, especially with this group of players…Of course, that's the dream, the dream has not changed since day one to play in a major tournament."
Southgate has ample options in attack, from Harry Kane and Marcus Rashford, fast becoming the first names on the team sheet, to the injury-prone but effective Daniel Sturridge and Danny Welbeck. Jamie Vardy and Andy Carroll are the other forwards likely to be in contention ahead of Defoe.
To push himself up that pecking order, the former West Ham and Portsmouth man needs to stand out more than ever. Last season, he was a bright spark in an otherwise torturous campaign for Sunderland and he will want to avoid repeating that with Bournemouth. Eddie Howe's side may be struggling, but their problems are nothing like the Black Cats'.
Defoe has only scored once so far this term, netting the winner in the 2-1 win over Brighton. He's also hit the woodwork twice and it's fair to say he is far from the only one lacking a little rhythm at goal-shy Bournemouth. The whole team have only scored four times in seven league games.
During his first spell on the South Coast, he became a record-breaker, scoring in 10 consecutive league games. This time around, he has written himself into the history books again as the highest-paid player in the club's history. To earn those wages, believed to be in excess of £120,000 a week, and to start thinking of another England recall, he will need to prove once again that his vast experience in the top flight still gives him an edge over his younger rivals.