A good performance at Anfield may be a reminder of how much Rodgers achieved with Liverpool.
13:00, 05 Oct 2019
Brendan Rodgers returns to Liverpool on Saturday with his Leicester side in a seriously good moment.
With four wins and just one defeat so far this season, the Foxes are third in the Premier League and Rodgers will be hoping his team can cause a shock against the leaders.
Such is the success of Jurgen Klopp at Anfield, the Northern Irishman's achievements are somewhat overshadowed despite him guiding the Reds to within a whisker of the Premier League title in 2014.
With the phenomenal Luis Suarez leading the line and putting in match-winning displays almost every week and Daniel Sturridge, Steven Gerrard and Jordan Henderson playing key roles, Rodgers' Liverpool shot up the table, pushing eventual champions Manchester City all the way.
Leaving just five months later after a stuttering start to the 2014/2015 campaign, Rodgers stock had fallen when it had been so high only in May.
However, just like now at Leicester, he had a serious impact on the red half of Merseyside.
"He manages every single player," Steven Gerrard told Sky Sports. "He knows we have different characters in the dressing room."
His one-on-one management is the best I have known. He makes you go out on to the pitch feeling a million dollars, full of confidence and belief.
"When you play for Liverpool you have to accept pressure, take it on the chin and perform, but when you have a manager who is making you feel good and who is not scared of giving you a good one-to-one telling off as well he has the perfect ingredients."
That approach is paying dividends at the King Power Stadium. Inheriting a seriously impressive squad from Claude Puel, Rodgers has kicked the team on.
Jamie Vardy and the team are playing with confidence, hunger and desire and look solid and full of consistency. Such is their form, there are strong suspicions they could genuinely make a claim for a top-four spot and could certainly finish above faltering Arsenal and Manchester United.
"He always had something extra special for the big games!"
Gerrard breaks down Brendan Rodgers' pros and cons.
Ahead of Saturday afternoon's clash, Klopp paid Rodgers and Leicester the ultimate compliment.
"Leicester are built like you would like to build a team," he said. "Brilliant team.
"What they do is really good. exciting, fresh, defend well, play football and are especially threatening in counter-attacks. Congratulations to them. The reception will be good but it is not a friendly game!"
Guiding Swansea to promotion to the top-flight playing scintillating, passing football only previously seen on the continent to land the Liverpool job, he then fired Celtic to domestic glory, breaking countless records along the way, including going an entire season unbeaten.
Such was the power of momentum at Parkhead, Rodgers felt obliged to publicly thanks his players, sharing in their adulation.
"On behalf of myself as manager and on behalf of the supporters, I thanked the players before the game," he said afterwards.
"I thanked them for the way they have been playing for a magnificent club and how they have got themselves on a real exciting path going forward.
"Champions League, winning the League Cup and showing an incredible resilience. We have tried to foster that so we are never beaten, we go right to the end irrespective of what the result was today.
"It has been a huge achievement, I think everyone would commend them for what a great effort it has been.
"Now we go away to rest for a week and then we come back together, and we will work very hard for a couple of weeks in making things better. And, hopefully, in the second half of the season we will be even stronger."
Now again, he's full of praise for his Leicester charges - he makes players feel ten feet tall while also garnering a sense of belonging.
BREAKING: Leicester City manager Brendan Rodgers has been nominated for October's Premier League Manager of the Month for the second month in a row 🦊🦊🦊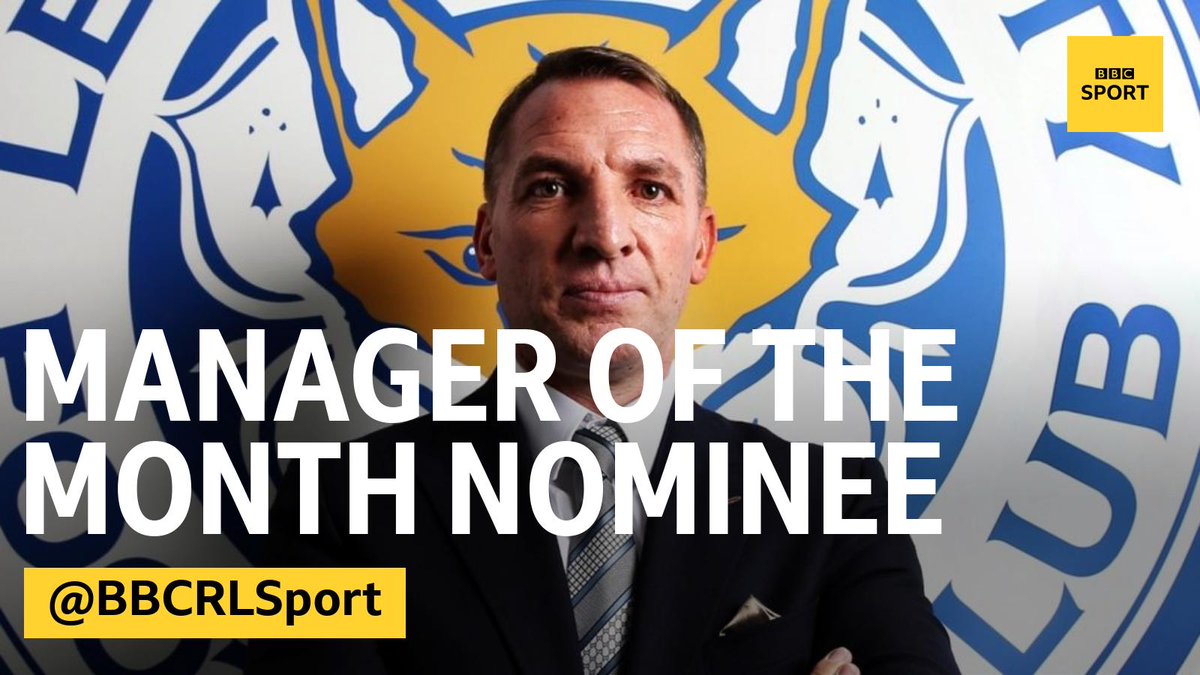 So much so that winger Marc Albrighton believes Rodgers' current squad is better than the side which shocked the football world to win the title in 2016.
"We're a different team now, we've got different qualities, but we're a force going forward, we're exciting to watch and it's great to be a part of," he told the media this week.
"Back then, we had one way of playing, that's all we knew."
Kolo Toure, who worked with Rodgers at Liverpool and up in Scotland, can't praise him highly enough.
"He's very intelligent, organised, gives amazing detail to the players. He is the one who organises everything," he told the Telegraph earlier this year.
"He is the maestro, it's really good to work with him and see what he does on a daily basis.
"He prepares everything very well and his reading of the game is incredible. He can change the situation in a game so easily. He's a top manager."
After firing his Leicester side out of the blocks, their performance at Anfield may just remind the home crowd just how much Rodgers achieved with Liverpool.