Stamford Bridge has installed varying options to cater for the non-carnivore palate
19:00, 23 Jan 2020
We trust you are all knees deep in Veganuary? Well, no matter whether you are or you ain't, dear football fan, Chelsea FC certainly have dove deep into the growing market catering for the plant-based aficionado.
The Blues have now dedicated a whole kiosk to a vegan-menu which comprises the following options to buy at the 'CFC Vegan Kitchen' inside Stamford Bridge:
Vegan Kitchen Pizza (£9.99)
Buffalo Cauliflower Wings (£5.99 + Chips £7.99)
Vegan Doner Kebab (£7.99)
Halloumi (a coconut-based variety) + Falafel Wrap (£7.99)
BBQ Loaded Fries (£5.99)
Soup of the Day + Bhaji Scraps (£2.49)
Anything take your fancy? Following a run-out in their home match against Burnley on Jan 11, Chelsea officially unveiled the specialised catering area ahead of their fixture against Arsenal in the midweek.
The two clubs from the capital eventually shared the points in a 2-2 draw, and those opting to follow a vegan diet were allowed to share in the culinary merriment either as a pre-match or half-time pastime.
For the club's catering needs at their home ground in west London, Chelsea are in partnership with Levy UK, a company that has "committed to deliver a 50% reduction in beef consumption, cut 30% of sugars out of menus and through culinary innovation and ingredient re-purposing will reduce food waste by 20% by the end of this year."
As such, Chelsea have become the first Premier League club to instigate a designated vegan catering area within their stadium, though Premier League and London rivals Tottenham Hotspur and Crystal Palace have instilled varying options to cater for the non-carnivore palate.
Simon Hunter, Chelsea's head of venue and development, said upon the opening (via the club's official website), "We are pleased to be offering sports fans plant-based alternatives at our venue. Reducing our environmental impact as well as offering fans plant-based options where we can is something we're very committed to, and the launch of the vegan kiosk with Levy UK is a further positive step in doing so.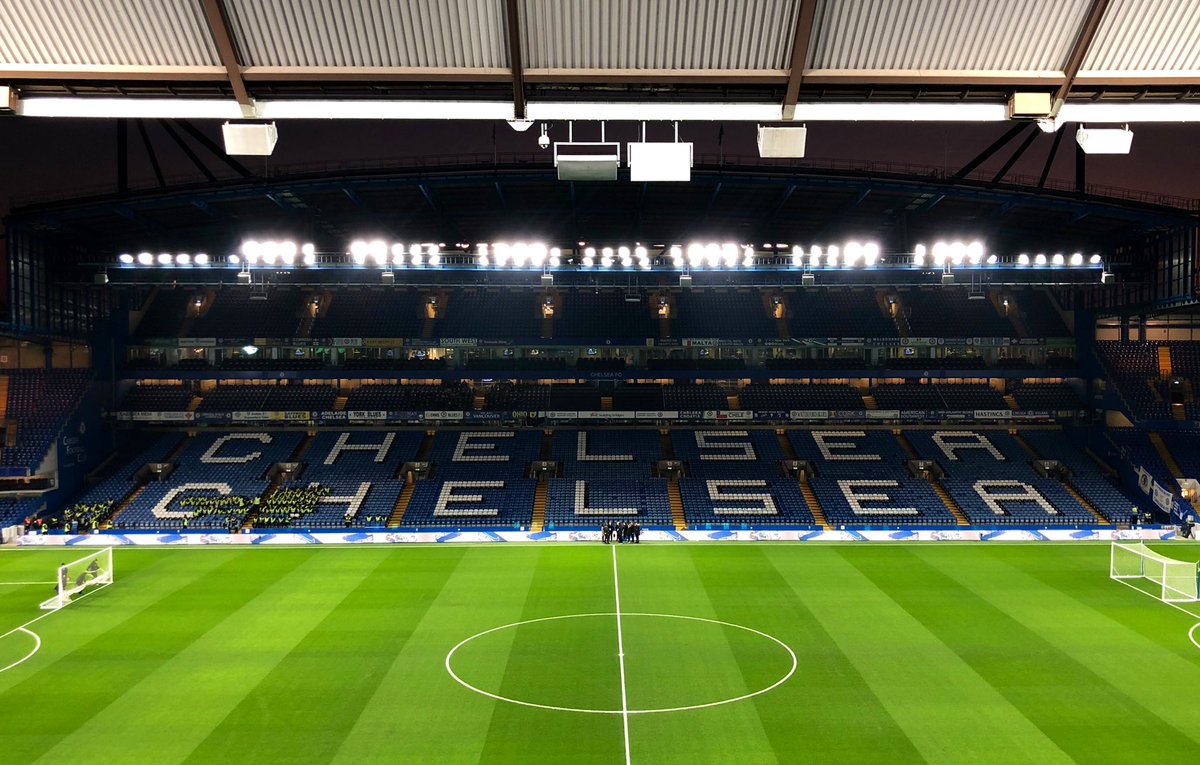 "Chelsea FC takes pride in its forward-thinking and innovative approach within the sports sector as to how we can improve the fan experience.
"The vegan kiosk is part of our mission to innovate, by creating something unique for fans that tastes great."
"There's a demand for football stadiums to follow consumer demand for more sustainable, responsible and diverse food and drink options," said Jon Davies, managing director at Levy UK to the club's website, "Adopting a reductionist approach where possible will allow us to provide great-tasting, plant-based food as well as combatting food waste and reducing our impact on the environment.
"The launch of the vegan kiosk with Chelsea FC is testament to both parties' commitment to tackle issues surrounding more sustainable menu options."
So if you are venturing to Stamford Bridge anytime perhaps expand your taste buds to something less meaty and more greeny. But *WORD OF WARNING* after the last match, don't dare mention the irony of the scorer of the equaliser that gave Chelsea the blues: Arsenal's Héctor Bellerín, a self-proclaimed vegan.