If the 27-year-old hits his stride, Bournemouth should be able to pull themselves clear of danger
11:06, 16 Feb 2020
For the first time since promotion to the Premier League in 2015, Bournemouth are really struggling. While the David against Goliath narrative that has stuck for the Cherries is rather deceptive given their Russian ownership, the style with which Eddie Howe has developed them into a top-level force has been very impressive.
There weren't many punters backing them for relegation this season, because they've shown their steel over the previous four; but their intense, attacking approach hasn't worked so far and they are in real danger heading into the spring run in. The reason for their struggles is hard to pinpoint; Howe has suggested a number of times that an abnormal number of injuries have played a part, but the truth is they haven't been as effective as they were before.
Part of what makes Howe such a reputable young British manager is his refusal to abandon his principles. Some heavy defeats in Bournemouth's maiden top-flight season, and the pressure they brought, didn't deter him; defensive frailties have been seen as little more than an occupational hazard.
Scoring enough goals has always got them out of trouble, so it is no surprise that a lack of attacking invention has proven costly more recently. After the defeat at Sheffield United on Sunday, Bournemouth are hovering precariously above the bottom three; the narrative and perceptions are out of the window, they need to fight for their lives. Callum Wilson netted his eighth goal in all competitions to put the visitors in the lead at Bramall Lane.
A dip in form has accentuated the issues on the South Coast, and although Bournemouth couldn't hold on as the Blades turned it around, the England striker's performance offered hope heading into the final 12 games of the season.
Wilson is on track to better his overall average for a Premier League campaign, and with three points separating 15th and 19th in the table, a bona fide goalscorer at the highest level could be the difference between sinking and survival. Brighton, West Ham, Aston Villa and Watford, their most direct rivals, are lacking in that particular department.
Massive! Great shift from everyone today 🙌🏾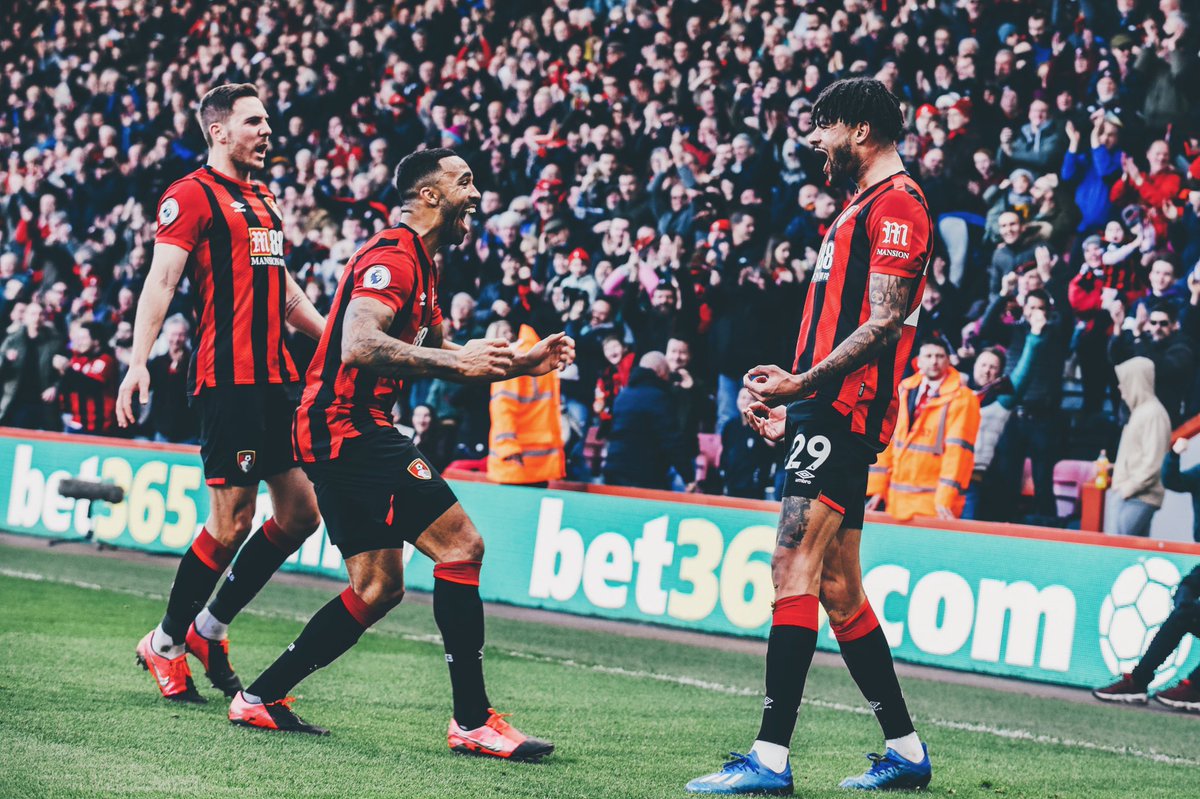 If the 27-year-old hits his stride, Bournemouth should be able to pull themselves clear of danger. That is despite a difficult set of fixtures on the horizon; Chelsea, Liverpool, Manchester City, Manchester United and Tottenham are all still to come. He is much better than the majority of his tallies suggest; the fact he has only once reached double figures in the league doesn't really tell his story.
Two serious knee injuries have held him back, and just returning to full strength must be commended. He is now free of all his problems and ready to save his club before thinking about the European Championships in the summer.Keeping England in mind, Wilson has a real opportunity in his hands. Gareth Southgate is sweating over the fitness of both his most senior strikers, Harry Kane and Marcus Rashford.
Chances are both will be fit in time for the summer, but there will be very little time to get up to speed. Convincing Jamie Vardy to end his self-imposed international exile is proving difficult, and although Tammy Abraham and Danny Ings have performed exceedingly well this season, momentum could carry Wilson a long way. A place in the squad is there to be taken, but he could even thrust himself into starting contention.
Wilson must focus on the short term emergency, though. Bournemouth are facing troubles they have expertly distanced themselves from in the past. The steady stream of goals from their talisman, which proved so crucial last season, has been absent, but he has looked sharp at times and did so on Sunday.
Bournemouth fans, Howe and Southgate will all be hoping he can find his best form over the next few months; as those in danger scramble for a crumb of comfort and something to give them hope for the weeks ahead, the Cherries can rest easy knowing they have a saviour in waiting.