The British number one has made it into the last eight
20:37, 03 Jul 2022
Cameron Norrie saw off good friend and practice partner Tommy Paul on Sunday to reach a grand slam quarter-final for the first time at Wimbledon – and is calling for British fans to unite behind him as the last player standing in either singles draw when he returns to action on Tuesday.
The 26-year-old British No1 became the first British man into the quarter-finals at SW19 since Andy Murray in 2017 with an efficient 6-4, 7-5, 6-4 victory over American Paul on Court One. And given that only the unseeded Belgian David Goffin stands between the No9 seed and a place in the semi-finals, Norrie may never have a better chance of reaching the last four.
Goffin came through an epic five-setter 7-6, 5-7, 5-7, 6-4, 7-5 against another American Frances Tiafoe - but Norrie expended less energy in a straight-sets win that saw the left-hander get the vital breaks at the right times, and then close things out in all three sets.
READ MORE:
The curve has been steadily upward for Norrie for several years, and all that was really missing was a deep run at a slam. That has now happened at Wimbledon and he may not be done yet.
He said: "Obviously is a great day. It's an especially huge match for me and for him, as well. To play the way I did and to handle the occasion, I felt really comfortable the way I was hitting the ball - more comfortable than my other matches. It was good to get through that one in the fashion that I did, and I was up the whole match - which definitely helped.
"I'll take the expectation of being the last Brit. At the beginning of the tournament, you guys were asking me, 'You're British No. 1, you got a lot of pressure, a lot of expectations on your shoulders'. For me to play the way that I did in all my matches so far means a lot.
"Unfortunately I'm the last one standing. But I think it's even more reason for everyone to get behind me. Even the atmosphere was great today and definitely helped me get over the line. Especially on the last game. I was pretty nervous serving for my first quarter-final of a slam. I wanted to get it done there. They definitely helped me a lot.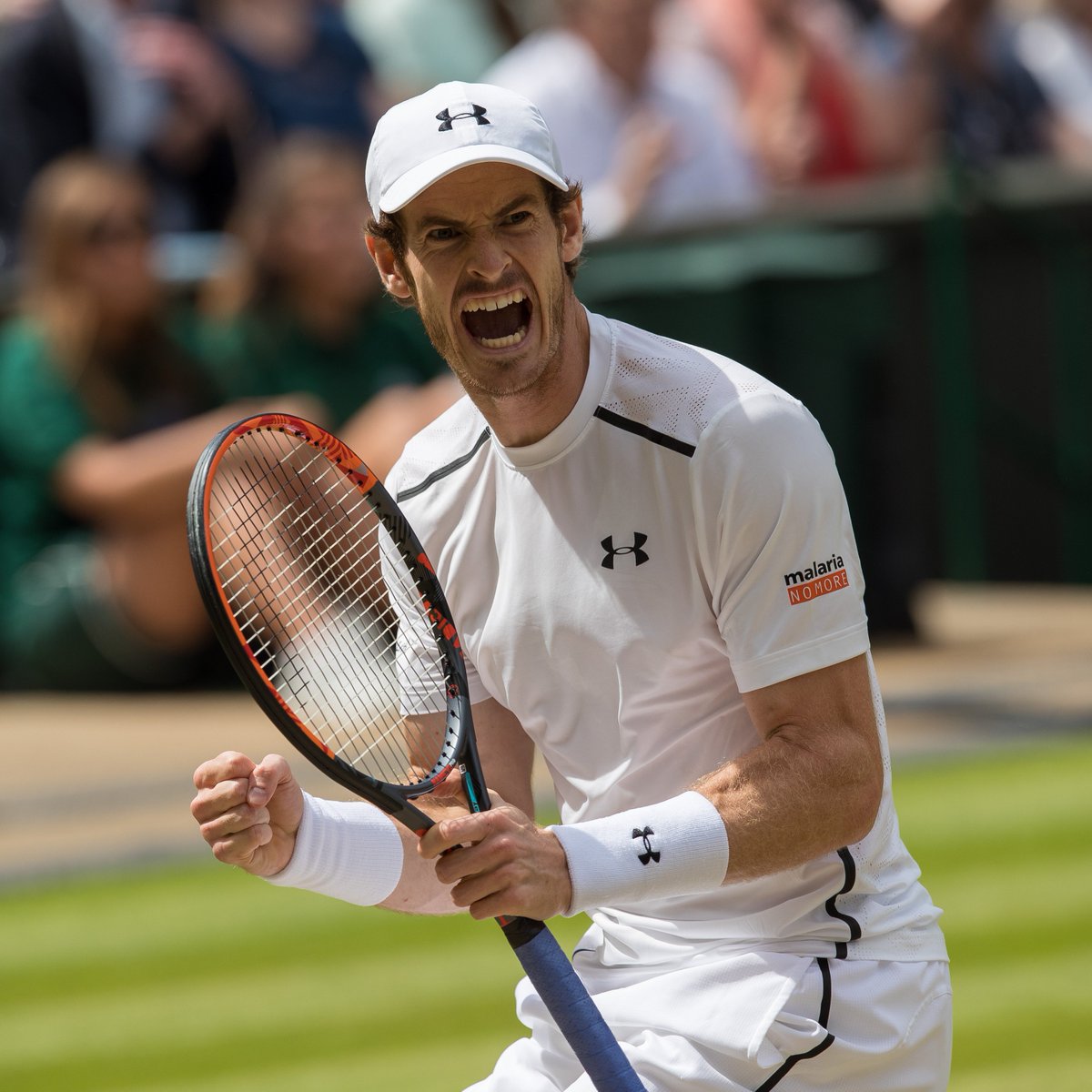 "I'm taking it one match at a time. It is great to be through to the quarters, but no reason to be satisfied. I want to keep pushing. And I'm looking forward to the next match. Another challenge against a very experienced player.
"If you look at a lot of the top players, they get better as the tournament progresses. I feel like with myself, for sure. I was pretty nervous with my first-round match against Andujar, then was two sets to one down against Munar. He was scrapping well, playing good. I think I played my better two matches in the third and fourth rounds.
"I feel like I'm improving and my level is getting better. I am definitely a little bit more calm in the bigger matches. It's nice to do it that way round.
"David is a very experienced player, and had a real battle to get through. He really likes the grass, so it's going to be tough as he has been in the situation more than me. One thing is for sure, I know that I'm going to get into a lot of rallies with him. He's not going to come and serve me off the court."
Paul said: "It's always a tough match with Cameron, a pretty competitive war and a grind. That's how I came into the match, but he ended up breaking me early in every set. I was just trying to get back in the match all the time. He's a good friend of mine and I hope he does well and am happy for him – but obviously kind of gutted for myself.
"Cameron plays to his strengths, that is actually his biggest strength. He's got in the top 10 already, and that doesn't just happen. He earned that. We practice together all the time, and he's a good friend of mine. At tournaments, we'll go out to dinners together. I'm happy to have played someone like him or a friend in a big match. Obviously I wanted to win, and I'm happy for him – just wish it was me, though!"
*18+, terms and conditions apply, odds subject to change.