Smith was the first Aussie since LIV Golf CEO Greg Norman to lift the Claret Jug
14:05, 18 Jul 2022
Cameron Smith had one of the comebacks of the year on Sunday at St Andrews, going -8 under par for the day and hitting five birdies in a row as part of his charge to overtake Rory McIlroy after a dismal Saturday performance.
Following his tremendous win, he faced the press who questioned whether he would remain on the PGA Tour after winning his first major, or would he move across to the Saudi-backed LIV Golf project. His answer might not be what the fans and purists wanted.
"I don't know, mate," said Smith. "My team worries about all that stuff. I'm here to win golf tournaments.
"I just won The Open, and you're asking about that. I think that's not good."
READ MORE:
It isn't strange to see sports personalities dismiss comments following the biggest moments of their career, but the strange part about Smith's answer, is that this is a completely different approach to the same question he was asked after winning the Players Championship mere months ago.
When asked after his first win, he said: "I think that the PGA Tour is the pinnacle of golf, and that's where I want to be."
Now the landscape has changed. Many PGA players have made the switch to LIV Golf, and Cameron Smith's close allegiances to his fellow countryman, Greg Norman, could see him leave the Tour as Open Champion to go to the tour he founded.
What a moment.
Cameron Smith receives the Claret Jug 🏆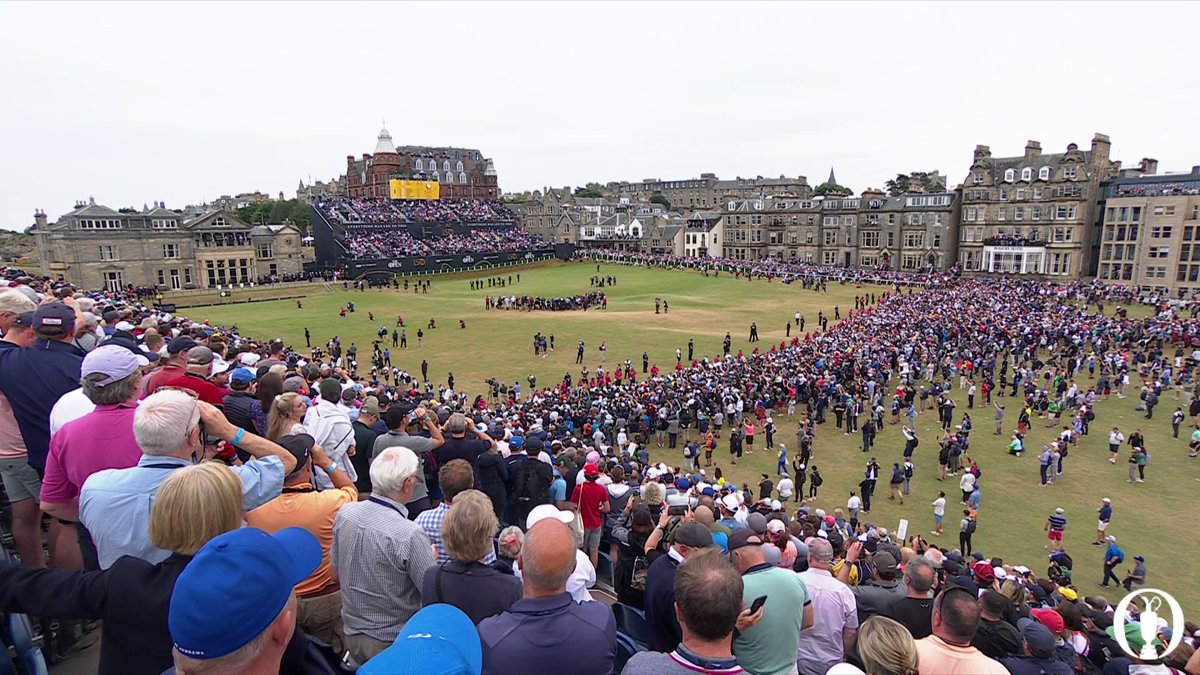 LIV Golf played a more subdued backdrop to last week's competition, with the R&A purposely not inviting two-time champion Norman to their event and dinner for previous champions. Despite their best attempts of keeping the rebels out of the spotlight, the likes of Ian Poulter, Lee Westwood and Sergio Garcia were still fielding questions about their move away from the two traditional tours.
In terms of the magnitude of this potential coup for LIV Golf, for Cameron Smith to be considering a move at all is damaging for the two mainstream golf brands. Greg Norman will be rubbing his hands with glee at the thought of poaching the Champion Golfer of the Year, who will likely forfeit his tour card for the PGA Tour next season, ending his hopes of adding more majors to his career. As an Aussie, he will forfeit his place in the Presidents Cup, but with the popularity of that contest compared to the Ryder Cup being worlds apart, it's unlikely that the Presidents Cup is the straw to break the camel's back.
Alongside Smith's controversial press conference, news of European Ryder Cup captain Henrik Stenson's impending arrival in LIV Golf had become public knowledge. The Swede was set to captain Europe in a 2023 Ryder Cup on home soil that welcomed Team USA to Rome, however he will be removed as captain if he officially joins the new tour.
Other names touted for a switch to LIV Golf include two-time Masters winner Bubba Watson, 2021 Masters champion Hideki Matsuyama and British Ryder Cup hero Tommy Fleetwood, according to reports from The Times, The Mirror and Swedish news outlet, Expressen.