Can Cristiano Ronaldo Break The All-Time International Goal Record?
10:35, 07 Jun 2019
Cristiano Ronaldo propelled his international goal tally to a simply colossal 88 after bagging a sensational hat-trick in Portugal's 3-1 defeat of Switzerland, a result that cannoned the hosts into the first ever Nations League Final, where they'll face Netherlands.
Come the showpiece spectacle on Sunday night, the Portuguese superstar not only has the chance to add the sparkling new trophy to the European Championship he lifted three years ago, but potentially elevate his own goalscoring feats to new heights.
Ronaldo is now a dozen goals shy of the 100 mark, a titanic figure only one player has ever surpassed. Step forward Ali Daei, who pinged in no fewer than 109 goals in 149 matches for Iran between 1993 and 2006. That's 21 more than Ronaldo's current haul.
The all-time world international goalscorer is a title that Ronaldo no doubt desperately craves, and while the Juventus man may now be 34-years-old he's showing no signs of slowing down. What we're getting at here is Ronny has an opportunity to not only catch but overtake Daei, who is long retired from the beautiful game.
Why just settle for being Europe's greatest international goalscorer when you have the world gong in your sights?
Ronaldo's goal ratio at international level is 0.56 per match. But while it took him nine years to score his first 44 goals, the second collection of 44 goals have come in the last five-and-half-years. So it's not out of the question that, providing he plays regularly, he could bag another 20+ goals in the next three-to-four years. Then BINGO, before you know it he's sitting top of the international goals leaderboard.
It all started back at Euro 2004 when Ronaldo netted his first goal for his country, a 93rd minute consolation against Greece in the tournament opener at Porto's Estadio Jose Alvalade. A couple of weeks later he registered another in a 2-1 semi-final victory over Holland, but Portugal then famously - or infamously - lost out to Greece (again) in the Final.
Fast-forward to the 2014 World Cup and Ronaldo hit the 50 goal mark with a late winner against Ghana, although on that occasion the three points were not enough for the Selecao to progress through to the knockout stages.
🇵🇹🏆 Cristiano Ronaldo has now scored in...
- Euro 2004
- World Cup 2006
- Euro 2008
- World Cup 2010
- Euro 2012
- World Cup 2014
- Euro 2016
- Confederations Cup 2017
- World Cup 2018
-
#NationsLeague
2019
10 International tournaments in a row!
#PORSWI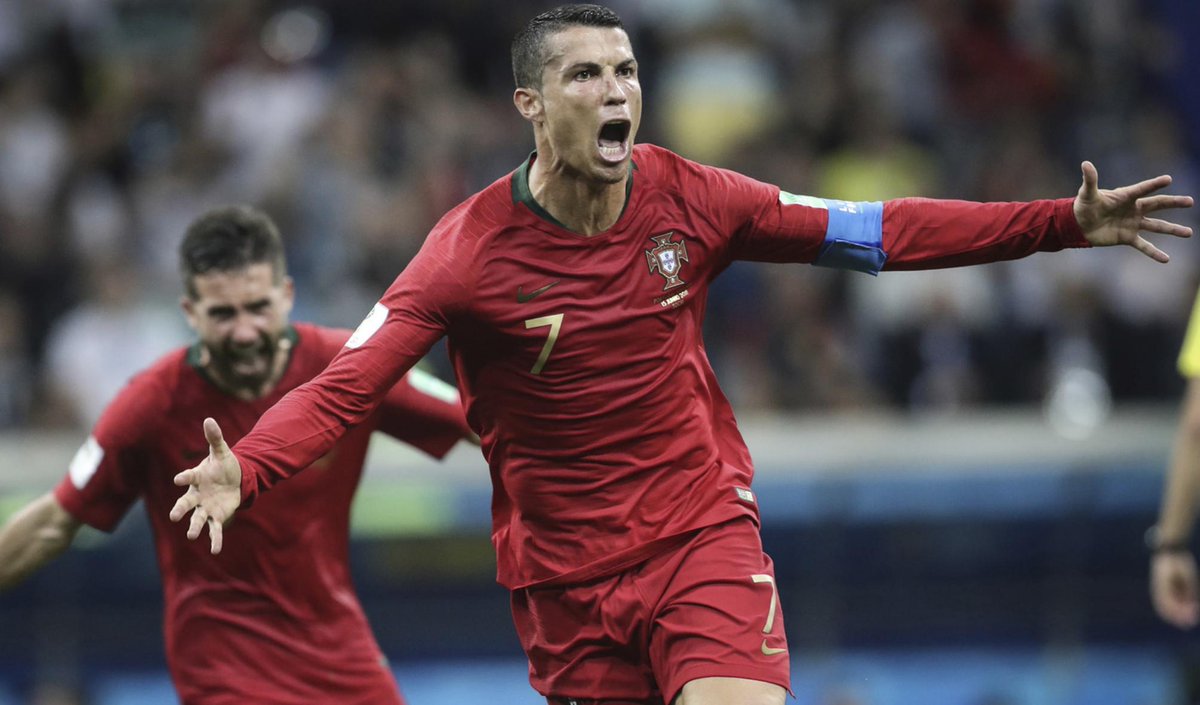 The 80th goal of Ronaldo's international career came in a 2-1 friendly defeat of Egypt in March 2018. He's since conjured up a stunning hat-trick against Spain and a winner against Morocco, both at the 2018 World Cup. The latter moved Ronaldo above the legendary Hungarian Ferenc Puskas (84) into second spot. His three-goal haul at home to the Swiss then cannonballed his overall tally to a delicious 88, and in the process meant he's now scored in 10 different international tournaments.
It's worth noting that Ronaldo now has a 41 goals more than his closest countryman, Pauleta (47). And the only active international player close to Ronaldo is India's Sunil Chhetri who has 68 goals from 108 games, 17th in the all-time list, three goals better off than a certain Lionel Messi.
Given the absolute genius of Ronaldo, it's now seemingly more a question of when he will break the record, not if. His fitness levels and body conditioning are off the charts. Football has never seen such a supreme physical specimen, he's a demi-God: an unparalleled combination of pace, power, and panache.
Providing Ronaldo's hunger for goals and records doesn't suddenly dissipate it would come as no surprise to see the Portuguese phenomenon continue into his 40s. As fans, we certainly hope that is the case as he seeks to add yet another individual honour to his jukebox of records.