The Kenyan is starting to make bold claims and he has the talent to back it up
16:30, 10 May 2022
The blue riband event of men's athletics is in need of a new superhero. Usain Bolt's retirement left a gaping chasm in the sport and even though Marcell Jacobs won a shock Olympic gold in Tokyo, injuries have prevented him from establishing dominance since.
But now there could be a new name ready to take the sport by storm, and he comes from Kenya. A nation so used to providing long-distance greats could soon have a sprint champion of their own as Ferdinand Omanyala continues to improve. His personal best of 9.77 makes him the eighth quickest man of all time and he believes he can go even faster - even targeting Bolt's 13-year-old world record of 9.58.
"I believe nothing is impossible. The world record is not an exception," Omanyala told BBC Sport Africa. "I believe that if there is anyone who can break that record, it is me.
"You see the African record. When I started sprinting people thought it would never be broken in this millennium or decade. But we did it last year.
"It just needs the perfect race. I have very good acceleration and top-end speed, and now I am improving on my start. Cutting that time won't be hard."
Despite all the great names of the past in the sport, few have represented the continent of Africa. In the early days, white men dominated due to the opportunities available to them, until in 1932, Eddie Tolan became the first non-white Olympic champion.
Since then, we have seen a prolonged period of success for black sprinters, many of which have African heritage. Yet Frankie Fredericks of Namibia has been the only Olympic medalist from the continent as he bagged silver in 1992 and 1996. Despite having such great heritage in the sport, it would be phenomenal if the entire continent could get behind the Kenyan who is now targeting glory on the continent.
"GREATER IS JESUS IN ME THAN HE THAT'S IN THE WORLD"
9⃣.8⃣5⃣ World Lead.
Thanks team. We give God glory and focus on the next assignment. Thanks to everyone out there who believes in me.
@adidas
@adidasrunning
@ffa_sportsman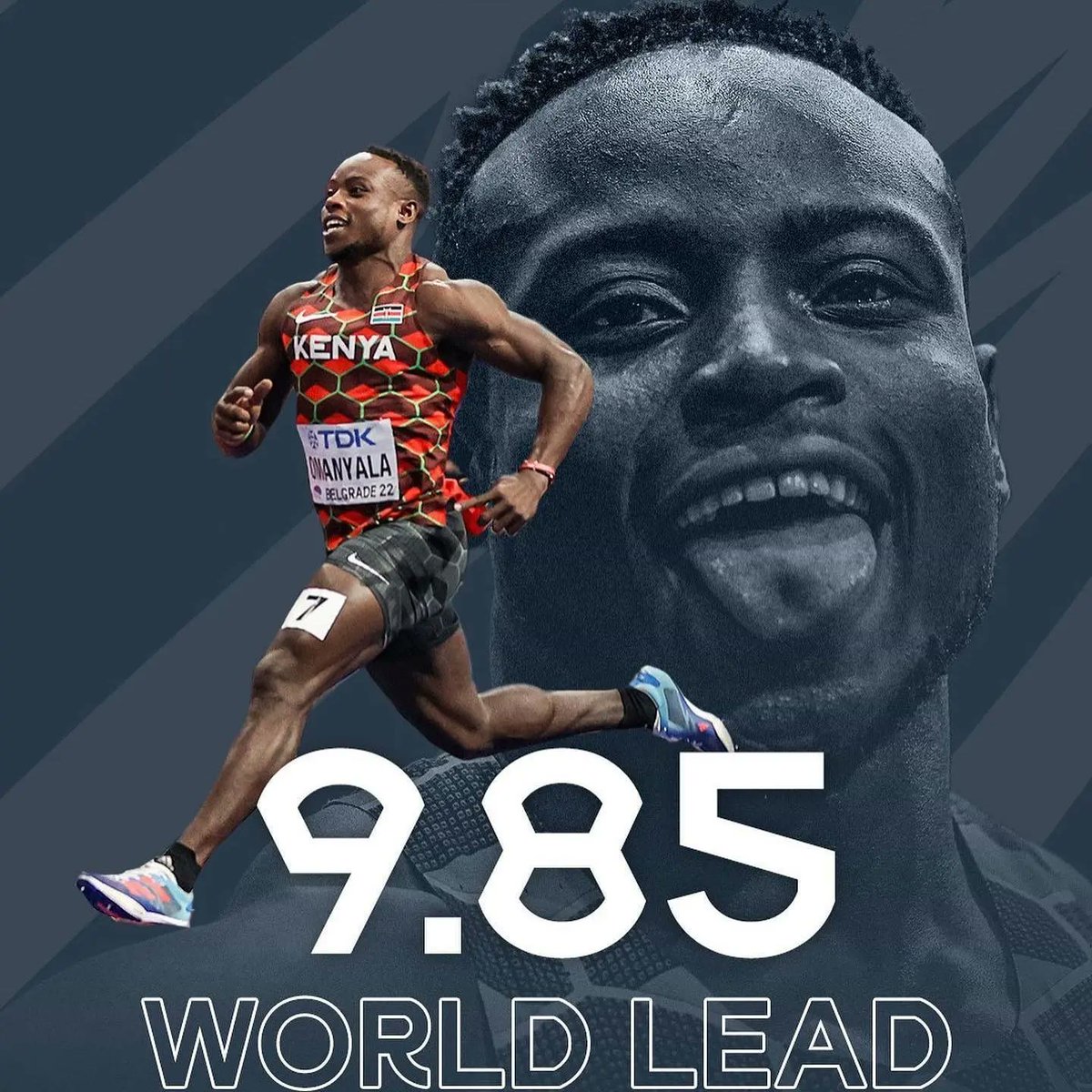 "I am the African record holder, but I want to be the African champion.
"Right now, I am hungry for medals, so I am really preparing for the African Championships, World Championships and the Commonwealth Games."
The 26-year-old, who only began sprinting in 2016, has certainly made excellent progress but that world record is a remarkable feat of human achievement. Bolt was a complete freak of nature, a 6ft 4in giant who once he got up to speed, was uncatchable. His record has stood the test of time for over a decade, and that was after several decades of improvement in the world record time.
It had consistently come down in the years between 1964 and 2007, as each runner cut a marginal amount off the previous record. Then Bolt came along, slashed the record by 0.16 seconds and that was that. At some point, there will be a limit to how quick a human can run that distance. It seems impossible that it will ever go below 9.4 seconds at any point in history, so there is already little room to manoeuvre.
For Omanyala, he like many others holds lofty ambitions of getting close to Bolt's record. But before he does that, he needs to dominate his continent. Dominate the sport. Win a World Championship or Olympic gold and then he can't start to think about his legacy. One thing is for sure though, the sport could do with him emerging as a great.