Can Frank Lampard Break The Premier League Club Legend Curse?
09:16, 04 Jul 2019
Premier League players turned managers are all the rage at the moment. Today, Frank Lampard was confirmed as the new Chelsea manager but we've also got Steven Gerrard in Scotland at Rangers, Ryan Giggs at the helm of the Wales national team, Jonathan Woodgate has just been appointed at Middlesbrough, Lee Bowyer led Charlton to promotion last term, Joey Barton has a year under his belt at Fleetwood, and Scott Parker is bidding to lead Fulham to an instant return to the Premier League. Let's just not mention Paul Scholes at Oldham.
Then we have Lampard. The Premier League's record goalscoring midfielder who leapt into management with Championship side Derby last summer. Fast-forward a year and he's bagged the Chelsea job, which represents both a significant and sudden step up on the managerial ladder.
Club legends returning as managers is nothing new of course. Famous examples include Johan Curyff at Ajax then Barcelona, the Dutchman's managerial protege Pep Guardiola - also at Barcelona - Zinedine Zidane at Real Madrid, and Kenny Dalglish at Liverpool. But for every Cruyff, there's an Alan Shearer.
Lampard will be fully aware of the magnitude of the task at hand, and the short-shelf life of Chelsea managers. After all, he'll be the twelfth boss to work under owner Roman Abramovich. Below we take a look at other famous faces that have returned to clubs in the Premier League era, and how Lampard could be the man to break the mould.
The Last Resort: Alan Shearer (Newcastle)
"It's a club I love and I don't want them to go down. I'll do everything I can to stop that," proclaimed Alan Shearer upon his appointment at Newcastle. One win from eight games later and the Toon had plummeted out of the Premier League. Shearer has not managed since.
Like Lampard at Chelsea, Shearer was Newcastle's record goalscorer and a club legend. Fortunately for the former he's taken a different managerial path. While Shearer was an angelic last resort for the Toon in a time of real desperation, Lampard will arrive back at the Bridge with a year's management under his belt. He's proven to be an intelligent, tactical, and passionate presence in the Derby dugout, and he undoubtedly has a long and successful future ahead of him.
🔵 🔙
- Games: 640
- Goals: 211 (Highest ever scorer)
- Assists: 150
- Trophies: 11
- Most Player of the Years: 3
Frank Lampard returns to the Bridge as Chelsea's new manager!
#CFC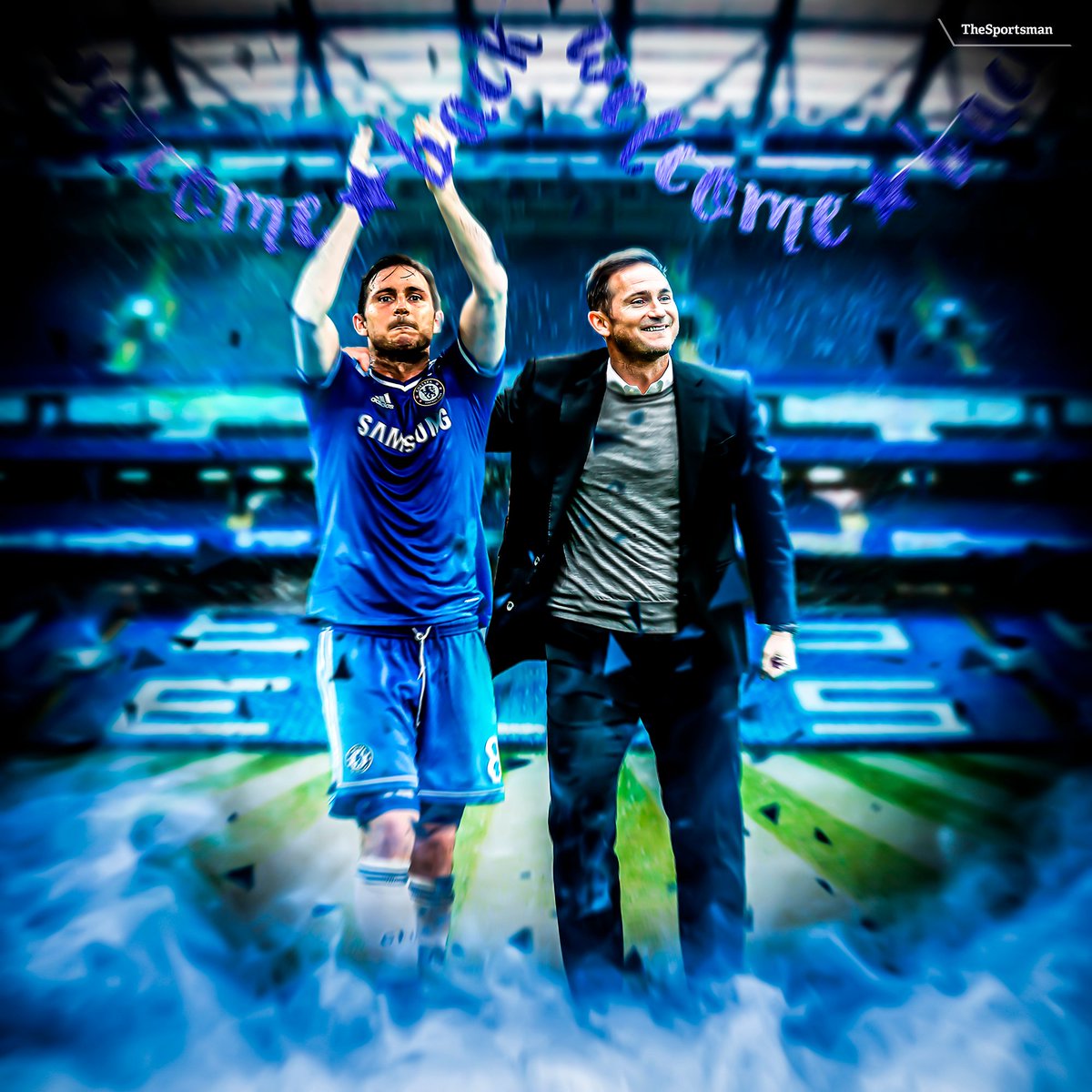 The Short-Term Fix: Roberto Di Matteo (Chelsea)
Roberto Di Matteo is the caretaker who couldn't cut it as a manager.
As a player in the pre-Roman Abramovich era he helped win Chelsea six honours, including a couple of FA Cups, before he returned in the summer of 2011 as an assistant to Andre Villas-Boas. Come the end of that season he'd overseen the most staggering - and ultimately short-lived - debut managerial stint in history after he scooped the Champions League and FA Cup double, three months after taking over as interim boss.
There's simply no arguing with the instant impact Di Matteo made. It was simply staggering. But the sudden success meant that Chelsea simply had to appoint him permanently, a decision that was swiftly reversed a few months into the new season when the club sent him packing.
Di Matteo has not been the same since. He lasted 33 games at Schalke, and 12 matches at Aston Villa. It's been nearly three years since he last held a job.
The Unknown Quantity: Ole Gunnar Solskjaer (Man Utd)
Now, it would be a little unfair to write Ole Gunnar Solskjaer off just yet. Given that he's the permanent manager of Man Utd there's every chance that success is just around the corner.
The Norwegien was a shock interim replacement for Jose Mourinho in December. His impact was instant. Just over a month later he'd become the first Man Utd boss to be Premier League Manager of the Month in the post-Fergie era. He would win 14 of his opening 17 matches, rejuvenating confidence, pleasing fans, and bringing the United swagger back, with his troops battling through to the quarter-finals of both the FA Cup and the Champions League.
The stunning start saw Solskjaer sign a permanent contract in March. He'd win only two and lose six of his next 10 games as United ended the season empty-handed. Football is a funny game.
Will United regret handing him the full-time job before the end of the season? Only time will tell but a slow start to the new season could see Solskjaer venture down the same dead end as Di Matteo.