Can Saudi Arabia Spring A Surprise In Group A At The World Cup In Russia?
10:00, 28 May 2018
Saudi Arabia
The Falcons qualified for their fifth World Cup Finals thanks to a second place finish in the Asia Football Confederation (AFC) Group B in qualification.
They finished a point behind group winners Japan with six wins, a draw and three defeats.
Their fans will be under no illusion that their team will have to perform at the highest level and need a bit of luck if they are to equal their best ever World Cup Finals record of a place in the last 16.
Saudi Arabia have the honour of taking on hosts Russia in the opening game of the tournament on June 14.
They have not won a game since their inaugural appearance at a World Cup where Saeed Al-Owairan scored a legendary solo effort against Belgium (https://www.youtube.com/watch?v=y8w89sl7Grc) followed by a win against Morocco to secure passage to the knock out phase.
Their last World Cup appearance was Germany in 2006 where they drew with Tunisia but lost to both the Ukraine and Spain.
Strengths
That kit
They should be given a bye to the semi's at least for that strip alone.
Mohammad Al-Sahlawi
The striker scored 16 goals in qualification which was equalled only by Poland's Robert Lewandowski and the United Arab Emirate's Ahmed Khalil.
The 31-year-old has played his whole career in his homeland, mainly with Al-Nassr where he has scored 102 goals in 174 appearances.
If Saudi Arabia are to get anything in the group stage his contribution will be vital.
Saudi Arabia's official 2018 World Cup kits 🤔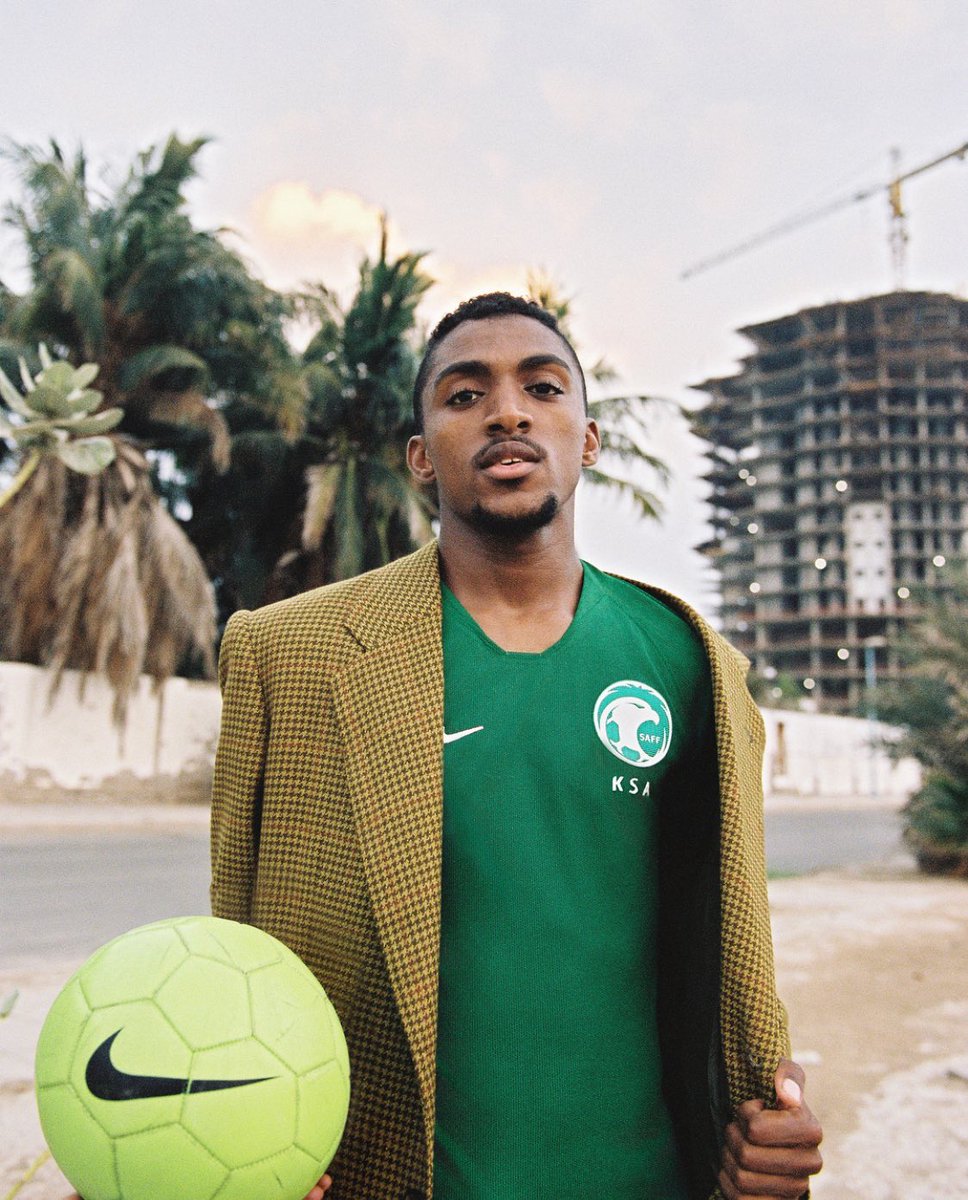 Weaknesses
Defence
Saudi Arabia conceded 10 goals during qualification and it is difficult to see that changing against top quality opposition.
Experience (lack of)
Despite a handful of player shaving a huge amount of caps, the majority of the Saudi squad is inexperienced at international level.
And with only three players plying their trade outside of their domestic league (all three in Spain) it may be a tough ask for this squad to adapt to the wily side of World Cup football.
The Manager
Juan Antonio Pizzi – As a player the Argentinian striker made his name in Spain with Tenerife and Barcelona before returning to South America to hone his skills as a manger.
After leading Chile to Copa America glory in 2016 he was offered the Saudi Arabian job which he duly accepted (probably for a lot of cash).
Well respected, he has steadied the ship after two managerial casualties in as many months before his appointment.
Player to watch
Yasser Al-Shahrani – The Al-Hilal wing back has long been on the radar of some of Europe's top clubs and the 25-year old speedster may well see this tournament as his chance to secure a big move.
Relatively famous in his homeland thanks to appearing on the cover of the FIFA 18 game alongside Lionel Messi, Al-Shahrani could announce himself to the world in Russia.
What would success look like?
Any win in the Group stage would be a significant achievement for Saudi Arabia. They last achieved that back at USA 94, where they reached the Round of 16.
Prediction
Won't disgrace themselves but will probably struggle to pick up a point.
Squad
Goalkeepers: Assaf Al-Qarny (Al-Ittihad), Mohammed Al-Owais (Al Ahli), Yasser Al-Musailem (Al Alhi), Abdullah Al-Mayuf (Al Hilal).
Defenders: Mansoor Al-Harbi (Al Ahli), Yasser Al-Shahrani (Al Hilal) Mohammed Al-Breik (Al HIlal), Saeed Al-Mowalad (Al Ahli), Motaz Hawsawi (Al Ahli), Osama Hawsaw (Al Hilal)i, Omar Hawsawi (Al Nassr), Mohammed Jahfali (Al Hilal), Ali Al-Bulaihi (Al Hilal).
Midfielders: Abdullah Al-Khaibari (Al Shabab), Abdulmalek Al-Khaibri (Al Hilal), Abdullah Otayf (Al Hilal), Taiseer Al-Jassim (Al Ahli), Houssain Al-Mogahwi (Al Ahli), Salman Al-Faraj, Nawaf Al-Abed, Mohamed Kanno (all Al Hilal), Hattan Bahebri (Al Shabab), Mohammed Al-Kwikbi (Al Ettifaq), Salem Al-Dawsari (Villarreal, Spain), Yehya Al-Shehri (Leganes, Spain).
Forwards: Fahad Al-Muwallad (Levante, Spain), Mohammad Al-Sahlawi (Al Nassr), Muhannad Assiri (Al Ahli).