The city of Barcelona features 15 churches, but two places of worship dominate the skyline. La Sagrada Familia and the Nou Camp. The football club has created some biblical moments over the past century but has suffered over the past few years, a decline that resulted in them losing their cherished messiah.
However, there is faith reborn in Catalonia and it comes in the form of a returning legend. Xavi was one of the greatest products of La Masia and won everything there was to win as a key component of one of the finest football teams to have graced this planet. But rebuilding Barcelona is his greatest challenge to date.
"Cruyff built the cathedral, our job is to maintain it," Pep Guardiola said during his successful tenure at the club. If his analogy is correct, then in the last twelve months, they've sold the golden chalice and nicked the lead off the roof. The long-term future of the club simply hasn't been a consideration for those in charge as they spent over £300m on Antoine Griezmann, Ousmane Dembele and Coutinho in recent years.
That level of spending was simply outrageous and twelve months ago they realised the gravity of the situation. Lionel Messi should still play for Barcelona. But he doesn't. Barcelona shouldn't be in the Europa League. But they are. The stark reality in Catalonia was scarcely believable over the first period of the season under Ronald Koeman and yet now, they are up to second in La Liga.
Xavi's revolution since his arrival in November has been staggering. Barcelona are playing the way that Barcelona should play. The results on the pitch have dramatically improved since he took charge and once again they have a team to be proud of.
Teenage superstar Pedri is now arguably their most important player - if not then he is certainly their biggest asset. His outrageous individual effort at the weekend secured all three points for Barca, took them up to second and extended their unbeaten run in La Liga to 14 matches. Now 12 points behind Real Madrid with a game in hand, it would take a mighty collapse for them to win the league, but the fact that it is not completely out of the question shows the magnitude of this turnaround.
𝐀 𝐑𝐄𝐌𝐀𝐑𝐊𝐀𝐁𝐋𝐄 𝐑𝐔𝐍 𝐈𝐍 𝐋𝐀𝐋𝐈𝐆𝐀!
✅ 14 games without defeat
✅ 34 out of a possible 42 points
✅ 34 goals scored
✅ 6 clean-sheets
😍 Longest unbeaten run in Europe's top five leagues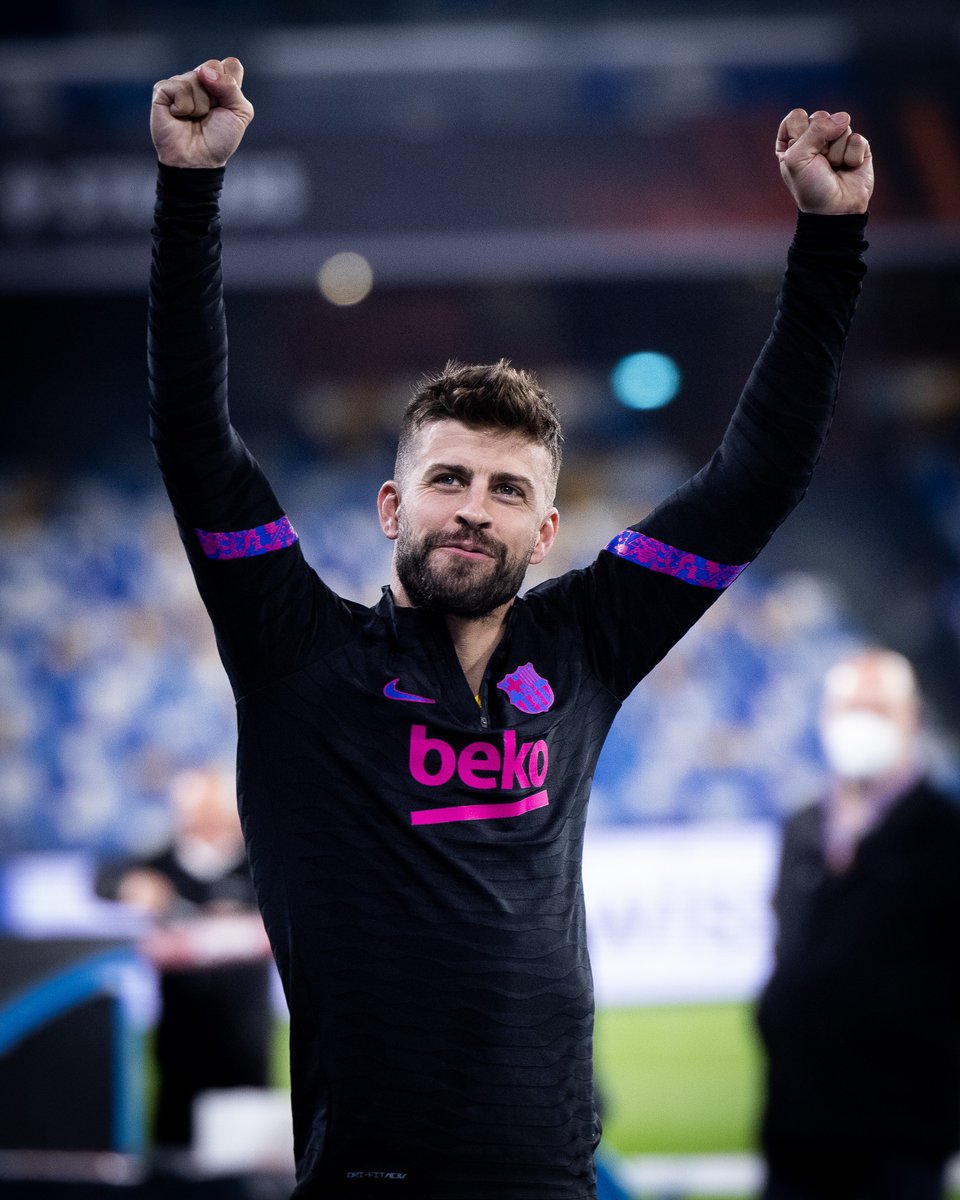 The January transfer window gave Xavi his first chance to create a team in his own image. Pierre-Emerick Aubameyang and Ferran Torres may not be signings that you would normally expect the club to make, but the former Arsenal man in particular has caught fire since his move from North London. Adama Traore and Dani Alves' returns to the club may have come at different times in their career but they are both contributing to a new-look side that now knows how to win games.
The Europa League quarter-final match-up against Eintracht Frankfurt is an important milestone in Barca's season. They should be back in the Champions League next term no matter what happens given their upturn in league form, but this club has European pedigree. Unsurprisingly given their status, they've never won the UEFA Cup before, so this season provides the chance to fill up that gap in their trophy cabinet.
Xavi's turnaround is even more impressive when you realise that the obsession with this club is almost unmatched worldwide. There are two daily newspapers, Mundo Deportivo and Sport, 40 pages long, filled with every whisper from the football club. Former player Gary Lineker explained that one day manager Terry Venables missed training with Diarrhoea, and it was front page news. You cannot move in the city without somebody speaking about Barcelona.
But with Xavi at the helm, now those conversations are ending with a smile once again.