When ice hockey is a country's religion, it can be a tough one to swallow when the true gods of the sport have to be replaced by lesser deities for the biggest show on earth.
But such is the case for Team Canada once again at the forthcoming Beijing Winter Olympics, with the world's premier league - the US-based National Hockey League - making the decision to withdraw its players from the competition, as was also the case in 2018 in Gangneung, South Korea.
The Canada men's team had to make do with bronze four years ago, and the NHL's decision will once more give an edge to Russia, the gold medallists in 2018, and with many of their roster operating in their home Kontinental Hockey League – the second-strongest global collection of talent, with teams from China, Belarus, Finland, Latvia and Kazakhstan joining 19 from Russia.
So from the moment the NHL made their position clear in December, Canada set about trying to put together a squad from players in the second-tier AHL, Europe-based leagues, ex-NHL veterans and the best junior prospects for a crack at finishing on top of the podium in China.
This has led to frenzied speculation in recent weeks as to the identities of those likely to make the cut for a team led by former Boston Bruins, New Jersey Devils and Montreal Canadiens head coach Claude Julien, and with former Winnipeg Jets and Arizona right wing Shane Doan – now a Coyotes executive – installed as general manager.
So no NHL stars Sidney Crosby, Connor McDavid, Brad Marchand or Mitchell Marner. But what Team Canada will hope is a winning formula was finally and officially unveiled on Tuesday. And a widely-trailed leak of the players included, emerging late on Monday, proved to be spot-on.
The headline selection and likely captain is the 37-year-old Eric Staal. The forward, who won gold with Canada on home soil in Vancouver in 2010, was last in NHL action in July when he helped Montreal to the Stanley Cup final.
As a free agent he remained unsigned for the 2021-22 NHL season, recently finishing a try-out with the AHL's Iowa Wild – and a strong Olympics could yet see him hired by one of the US franchises in time for the play-offs.
Staal, with almost 1,400 NHL games under his belt as well as a Stanley Cup win with the Carolina Hurricanes, said: "I have so many fond memories of competing at the 2010 Olympics in Vancouver and winning a gold medal on home ice. The Olympics are the pinnacle of sport, and I know our entire team is grateful for the opportunity."
Other former NHL players include forwards David Desharnais (35), Daniel Winnik (36), Adam Cracknell (36), Josh Ho-Sang, Eric O'Dell, Ben Street - and defencemen Jason Demers (33), Mark Barberio (31) and Tyler Wotherspoon.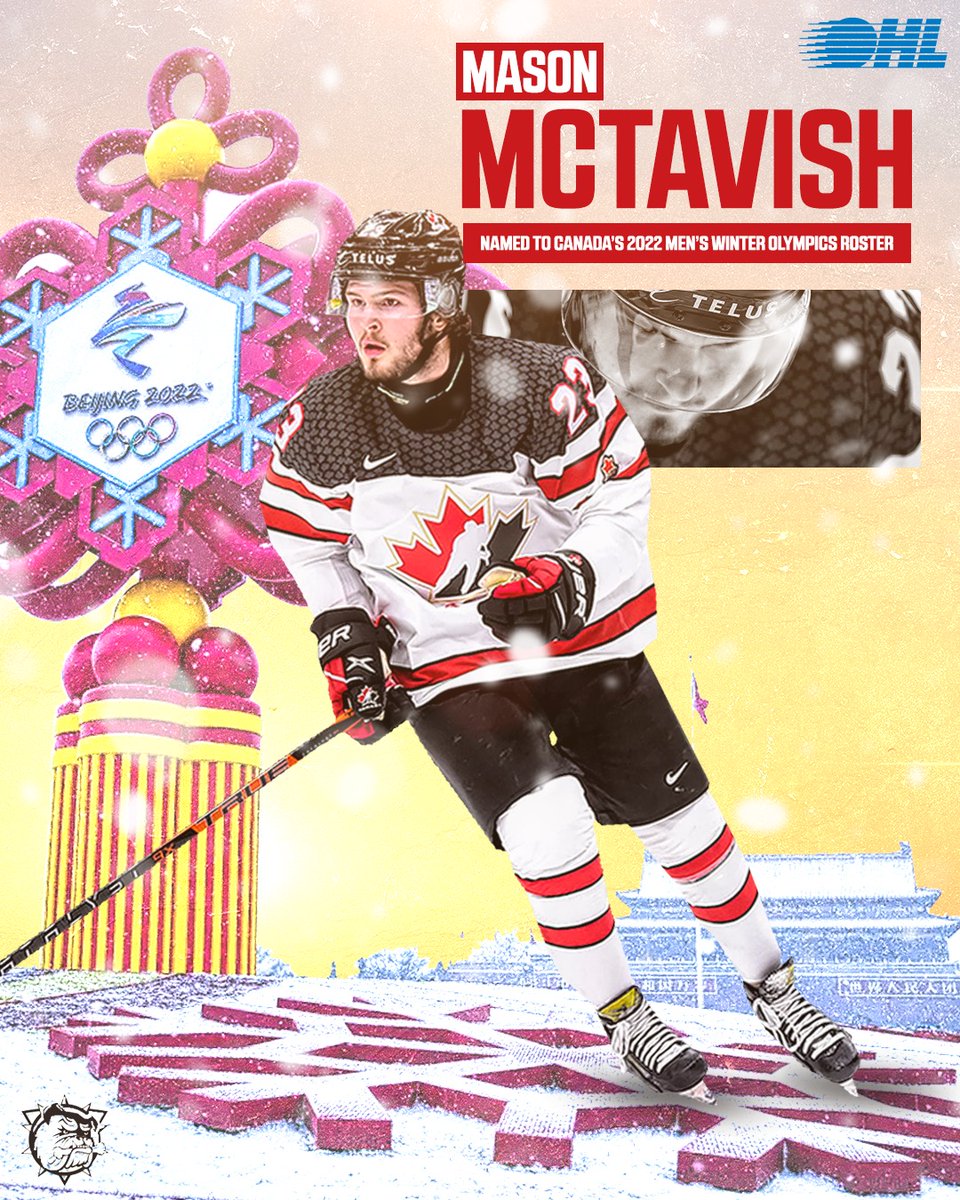 And a couple of other names to leap out of the list of names were exciting teenage prospects Owen Power and centre Mason McTavish.
Power, 19, is a 6ft 6ins defenceman taken as the No1 overall NHL draft pick in 2021 by the Buffalo Sabres. However the Sabres already knew that Power had decided to stay at the University of Michigan in their powerful NCAA team to try and win a national title, while furthering his development before taking the plunge into the big-time.
Power had already won a gold medal for Canada at the senior World Championships in 2021 before he played at the World Junior Championships in Canada in December. And though that event was cut short after a flood of positive Covid tests, it was not before Power became the first junior defenceman to score a hat trick in the competition against the Czech Republic.
McTavish, who will turn 19 before the Olympics begin, is a prospect for NHL club the Anaheim Ducks having been taken by them in the 2021 draft.
But the youngster, who won a gold medal for Canada at last year's World Under-18 Championships, is currently playing for Ontario Hockey League side the Hamilton Bulldogs. He had three goals and two assists at the World Junior Championships before it was stopped.
Ducks assistant coach Geoff Ward said: "I think the Olympics is just going to make him a better player. You get to tournaments like that and you get to watch guys who are seasoned pros go about their business, guys who have won, guys who have done things, and it only rubs off on you as a young player. Knowing the type of player Mason is, he's going to go in there with his ears open and go there and play hard. He will come back more prepared for what lies ahead."
Canada GM Doan said: "We have worked diligently to evaluate and select players that we believe will give us the best chance to win a gold medal. It truly is a special honour to be able to represent your country at the Olympics. We know this group of athletes and staff will embrace the opportunity and make all Canadians proud."
Switzerland has been picked as the base for a pre-Olympics training camp and exhibition match, and then once the Canadians arrive in China they will complete their preparations with a warm-up game against the USA.
And then Canada will open up their tournament on February 10th against Germany in Group A, before taking on the USA for real two days later and then hosts China on February 13th to close out the round-robin action.
The group winners and the best second-placed team will go straight in to the quarter-finals, with the remaining eight nations play-off for the other four spots to complete the draw. This format, then, places extra significance on Canada's early clash with the United States, who have erred more on the side of youth in their own squad.