Thomas Tuchel's side are having to aim for ridiculous consistency levels just to keep up
11:35, 18 Dec 2021
The wheels are coming off, some are saying. Since the beginning of November, former Premier League leaders Chelsea have dropped points to Burnley, Manchester United, West Ham United and now Everton. They've also squandered the chance to top their Champions League group in that time by drawing at Zenit St Petersburg.
Little more than six months on from their second European title, the boat is rocking slightly for Thomas Tuchel's side and there are the first signs of concern for those who predicted that the relationship between head coach and club could well meet a similar end to those he experienced with Borussia Dortmund and Paris Saint-Germain.
But in truth, Chelsea have two big issues to deal with right now. They're called Manchester City and Liverpool.
The Blues are on target to finish the campaign with 83 points if they continue at their current points-per-game ratio, a mark which would have won Premier League titles to date and given 86-point champions Man City a run for their money last season.
But City and Liverpool are on another level again right now. While both had more inconsistent seasons in front of empty stadia in 2020-21, City have now won seven games in a row and the Reds six after hitting their stride. Both look set for 90-plus points again this term to return to a trend which had seen four straight champions record 93 or more before City's title win last term.
A frustrating evening, thanks for your support as ever Blues. 💙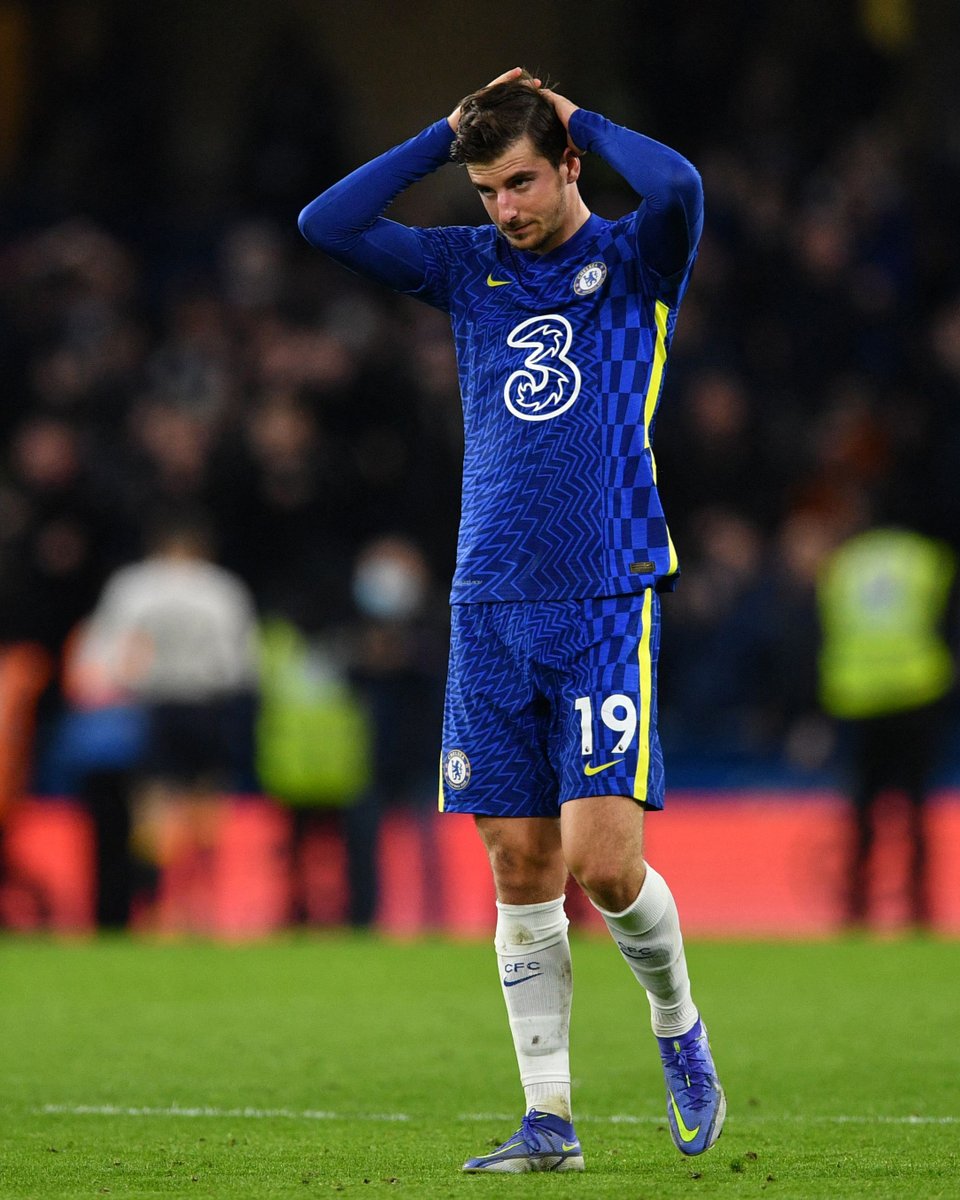 In some senses, this is beginning to feel like the 2018-19 season in which City and Liverpool earned a staggering 195 points between them, with Pep Guardiola's men taking the title by a single point in a phenomenal race. And that is why a perfectly understandable dip in Chelsea's previously extremely high level looks so stark. They're having to keep up with a pair of machines who have driven the standards to a previously-unseen plain.
Most recently, Chelsea drew 1-1 with Everton on Thursday in a result which shocked many given the Toffees' struggles under Rafa Benitez for much of this term. On the balance of play, Tuchel's side could and should have won by a landslide given their domination in the final third. But it's the incredible standards set by their title rivals which makes an otherwise bearable result seem like the end of the world for some.
Without Romelu Lukaku, Ben Chilwell, Timo Werner and Callum Hudson-Odoi due to Covid-19 positive tests, Chelsea were always going to have fewer options available to them, but maybe they can take solace from the potential for Liverpool to be hit hard by the Africa Cup of Nations participation of some of their leading players – most notably Mohamed Salah – in the weeks to come.
Whichever way you look at it, this is far from the end of the world for Chelsea. They're not out of the title race yet, and if the top two maintain their current pace then there's no shame in finishing third in a new manager's first full season. Perhaps knee-jerk reactions are understandable from a fan base which has become so used to the club's board changing direction at the first sign of trouble, but no amount of alterations at Stamford Bridge will effect things going on at the Etihad and Anfield.
Sometimes you just have to admit other teams are better than you.