The former Real Betis manager replaces Ernesto Valverde in the Nou Camp hot seat
10:44, 14 Jan 2020
Quique Setien is the new man in the Nou Camp hot seat and has certainly had an interesting career in his climb to football's summit.
The Catalan giants were swift to appoint the former Real Betis coach after dismissing Ernesto Valverde on Monday and he's sure to make an impact with his maverick experiences.
Top of the La Liga table, Barca still had to make a move, a move many felt was a year too late.
During those twelve months, Setien has been heavily linked with the Spanish powerhouses, as well as Watford more curiously, having impressed with Betis, guiding The Green and Whites to a top-six finish and the Europa League.
His credentials are there for all to see but it is some of his quirks which really catch the eye.
It's been said during some tactical battles of the modern era have become like a game of chess and for Setien that is certainly the case.
Having once confessed that he often prefers to play the board game over watching football on occasion, he has even taken on champion chess players Garry Kasparov and Anatoly Karpov, and uses that know-how on the training pitch.
"I like order," he said, according to TheseFootballTimes. "It is fundamental. Chess and football are similar, the pieces are connected to attack and defence. It is vital to dominate the centre of the board."
While the Queen is the most powerful chess piece, Setien has been gifted with the King of football and will look to utilise Lionel Messi to checkmate every opponent.
Quique Setién will be the new manager of FC Barcelona. Welcome!
➕ INFO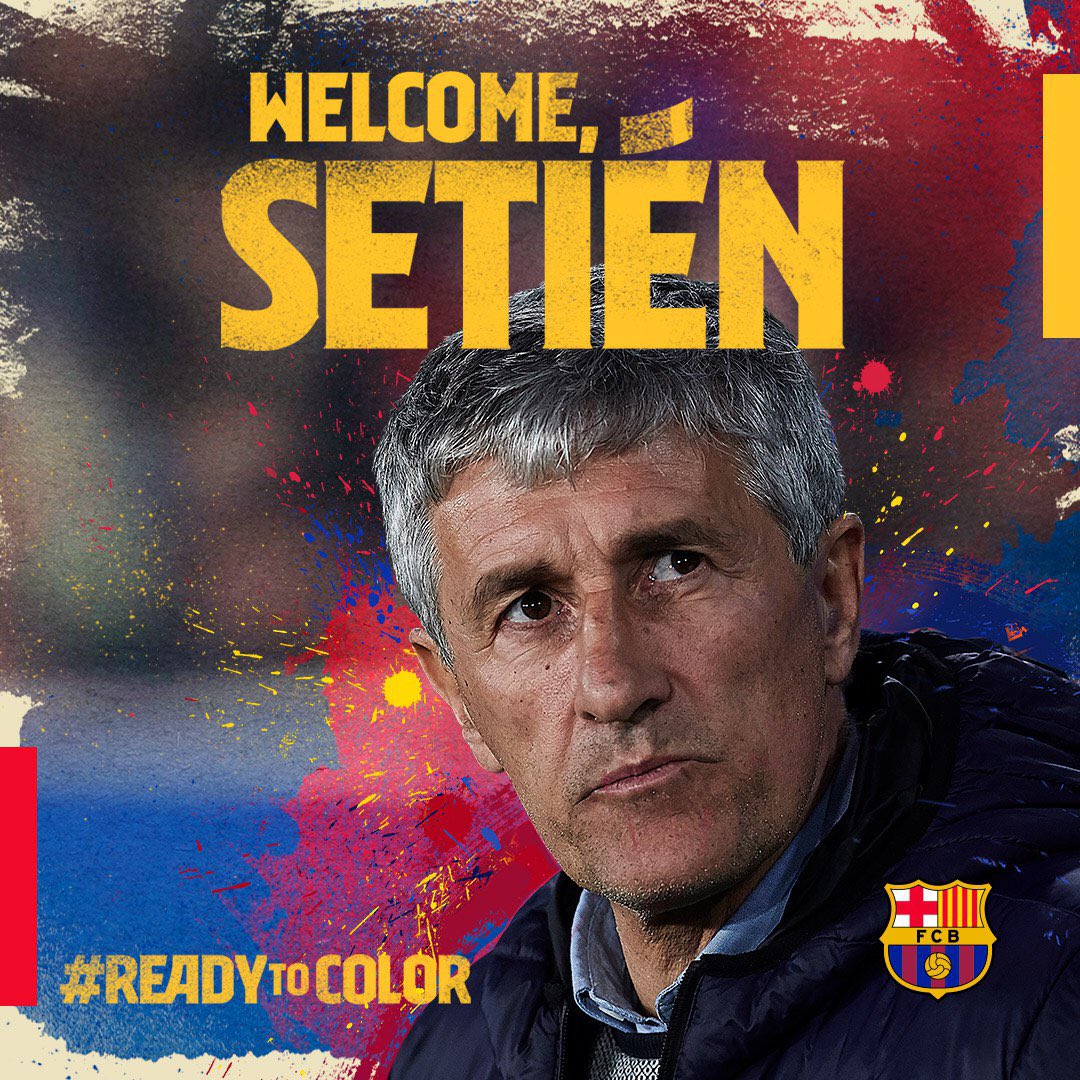 Admitting previously he will "cry forever" when the superhuman Barca number 10 hangs up his boots, for now, he can enjoy him every day.
As well, he was a beach footballer before writing his name into Racing Santander folklore, his hometown club.
Representing Spain on the sand, the midfielder also earned three caps on the turf, even going to the 1986 World Cup where he had to settle for a place on the bench.
Nicknamed 'El Maestro' following twelve years service for Racing over two spells as a player, he also won the Spanish Super Cup with Atletico Madrid.
Now 61, he has worked his way up the managerial pyramid having first managed Racing at the start of the century, guiding the club to La Liga promotion.
Spells with Equitorial Guinea and Las Palmas followed before he really proved himself with Betis, even beating Barcelona in their own backyard last season.
Seeing his work for themselves obviously persuaded the hierarchy that this was their man despite links with former players Xavi and Ronald Koeman, as well as Roberto Martinez and Mauricio Pochettino who featured for local rivals Espanyol.
While he will now look to win over his new charges and prove himself all over again, he already has a fan in midfielder Sergio Busquets.
The Spain international is clearly a fan of Setien's keenness for creativity and free-flowing, fluid football as he sent the manager a signed shirt after the two went head-to-head in 2018.
"For Quique with appreciation and admiration for your way of seeing football. A hug," the message read.
Leaving Estadio Benito Villamarin last May, he arrives refreshed and ready to share his mindful approach.