Chris Wilder Happy With Sheffield United's Progress Ahead Of Premier League Return
13:37, 25 Jun 2019
There are few English clubs more strongly connected to their roots than Sheffield United. As the Blades return to the Premier League for the first time since 2007, they are keeping true to their homespun philosophy.
The words 'Forged in Steel' adorn the stands at Bramall Lane. It's a fitting phrase at a place where background, origin and history are very important.
Founded way back in 1889, in the city that was the birthplace of modern football, Sheffield United are a proud club. They were founding members of the Premier League in 1992 and a United player – Brian Deane – scored the competition's first goal in a 2-1 win over Manchester United.
There have been hardy times since those heady days – relegation, failed promotion pushes, managers come and gone – as they chased the lure of Premier League football. They got back in there in 2006, under Neil Warnock but it lasted just one season as they dropped back into the Championship.
Now, after a 12-year exile, which included six painful years in League One and four in the Championship, the Blades are back in the big-time. And it is fitting that a core of homegrown individuals and local products were at the heart of their return to the top-flight.
Manager Chris Wilder is the man who masterminded Sheffield United's amazing ascension. In just three years, Wilder spearheaded United's jump from the third division back to the Premier League, securing two promotions in over three seasons despite a limited budget.
The 51-year-old lives and breathes United. Stocksbridge-born, he grew up in the city watching from the terraces at Bramall Lane. He had two spells as a player there, from 1986 to 1992, then from 1998-1999. His appointment to replace Nigel Adkins in 2016 was an inspired move that has engineered a dramatic resurrection.
One of Wilder's first decisions was to make Billy Sharp his captain. Like Wilder, Sharp is a born and bred Blade. The Middlewood Rovers junior made his first-team debut for Sheffield United in 2004 after coming through the club's youth ranks. After two seasons with Scunthorpe United, he returned to Bramall Lane in 2007 but departed again in 2010 to join Doncaster Rovers.
But the red and white was always in Sharp's heart and in 2015 he rejoined his boyhood club from Leeds United. It has been a match made in heaven, as the striker has bagged 87 goals in 164 appearances. Sharp has thrived under Wilder's coaching and at 33 now has his first real crack at the Premier League since a brief taste with Southampton seven years ago.
Then there is the club's co-owner Kevin McCabe. Another Sheffield product, McCabe was born next to Bramall Lane and grew up supporting the club. The businessman has overseen three Premier League promotions with the Blades over the years and has been a steady hand behind the scenes. While he is now currently moving away from his ownership and boardroom interests, the 71-year-old has overseen a local-first mantra at S2.
Premier League promotion has now put Sheffield United back on the global sporting map. In the six weeks since their second-place Championship finish was confirmed, the Blades have been linked with all manner of foreign stars including German winger Frank Ribery.
But Wilder, who amazingly in this era of uber-football globalization had a squad made up of entirely British and Irish players, wants recruits who are hungry and have a desire to prove themselves in the top flight. He is not after big egos or exotic skill, but those with passion and self-belief who he can improve and mould.
"We have identified players with a strategy and are thinking about who we want," Wilder said. "Players of a certain age with a hunger and desire to go and compete in the Premier League and prove themselves. There are a lot of names bandied about, but we are hopeful now.
"We are working away and are confident about the ones we have targeted. We are an attractive club to come to.
"We cannot compete and people will go: 'Oh, he is saying that again.' I think it will be us and Norwich in terms of the market we are.
"Villa are in a different market to us and you have to expect and look at the teams who have established themselves in the Premier League after coming up in recent years - the Burnleys, Bournemouths and Brightons - have been in the Premier League two, three or four years and obviously the riches that has brought to their clubs make them in a lot stronger position.
"That has got to be our ambition to be in that position. Then, you go above that."
Wilder's mission is to make the Blades' Premier League stay permanent, not a flash in the pan like Fulham last season, but one that lasts for some time. The club has yet to make a single new signing after securing promotion, but have had a £4million bid for QPR midfielder Luke Freeman rejected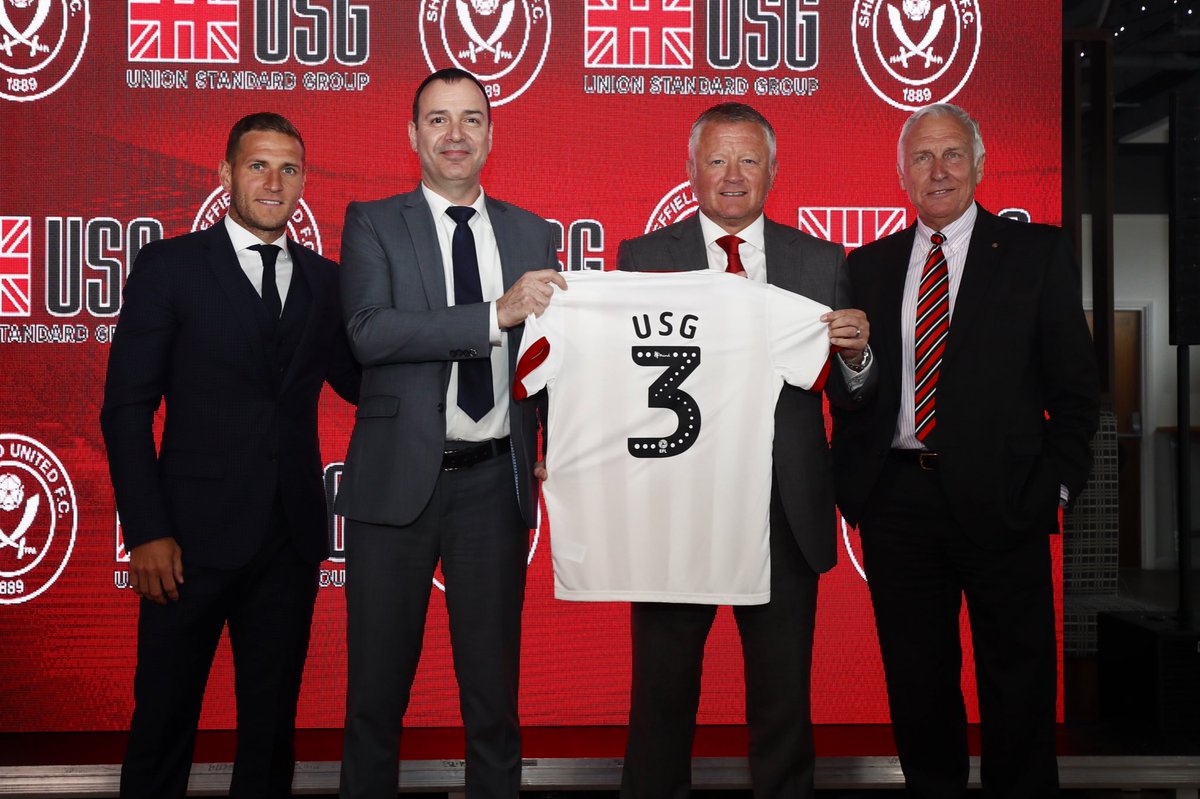 Sheffield United have been reportedly chasing Huddersfield Town midfielder Jonathan Hogg and Southampton forward Charlie Austin, and are keen to have Manchester United goalkeeper Dean Henderson back on loan.
But Wilder will not rush his transfer strategy, or be forced into paying outrageous sums, even though the start of the new season is less than seven weeks away. It's an approach that has served him well in his past three years at the club.
"A lot of people have been away and taking holidays and we have been getting international dialing tones whether it is players, agents or managers or whatever," the former Halifax Town and Northampton Town manager said.
"But now everybody is back and I think in the next week or two that everything will kick on and we are confident we will start some names come in and get them done permanently.
"I have always wanted to do things pretty quickly to get them settled in the group and get them to know us. We have never been late-minute buyers or putting the group together at the last minute because we want to work on certain things, which has shown in the way we have gone about our work in the last three years.
"Dean Henderson was possibly our first signing last year and it was in and around this time. Supporters want to see signings coming in but we cannot rush through things and have to make sure we get it right."
At a time where the Premier League is a global phenomenon, filled with foreign players, managers and owners, Sheffield United remain deeply connected to their local community. In 2019 it is a rare position. But if the club is to keep growing and expanding, and remain amongst the elite, then engaging with overseas markets is the future.
McCabe is deeply aware of this and yesterday the Blades signed a lucrative shirt sponsorship with Australian company Union Standard Group. He hopes that deal is only the beginning and more sponsors can help power the club in the transfer market, and then ultimately avoid relegation.
"How would you expect an Aussie headquartered company with the two principals being based in the Far East - what the hell has that got to do with Sheffield United? That's the small world bit," McCabe said.
"It's everything to do with Sheffield United for one key reason – Premier League football. Premier League football is watched through the Far East, certainly down under, and that's why.
"So they can get the absolute maximum out of it in Australia, by having their club on TV all the time. If we get our brains together with them, which is why I'm sure there's more to it, we'll see what other merits can come from the United-Union link, and you can say the same for their Far East ventures.
"Twenty years ago, China to us Brits wasn't really on the world map but it is now. The wealth of these people means that if someone in China sees the success of Union Standard Group and its profile and the arrangement with Sheffield United, who is to say they won't want to make contact to sponsor the stadium, the women's football team... all these sort of things.
"We mustn't lose the opportunity because it comes because we're in one league. So let's get five or six more deals like this one and you've got a lot more money for players.
"It's first-team football that wins the day, financially."