Ciro Immobile has decimated the Serie A goalscoring charts as he seeks his third Capocannoniere
14:00, 16 Dec 2019
Cristiano Ronaldo had probably already reserved a space in his trophy cabinet for Serie A's Golden Boot upon making the move to Juventus two summers ago. He certainly wouldn't have expected to be outscored by a striker previously written off as one-dimensional and washed up having played for nine different clubs over the past nine years. But that's exactly what is happening this season.
Ciro Immobile has been a revelation for Lazio of late, scoring 17 times in 15 Serie A appearances. This puts the 29-year-old well clear at the top of the Italian top flight's scoring standings, with Ronaldo only having netted nine times over the first half of the season even taking into account his weekend double against Udinese. It already seems unlikely that he will catch Immobile.
Of course, Immobile was not so long ago seen as Italian football's next great centre forward, breaking through as a youngster at Juventus. This is a country that has produced the likes of Roberto Baggio, Christian Vieri, Alessandro Del Piero, Francesco Totti, Paulo Rossi and Filippo Inzaghi among others, but the Azzurri have struggled recently for a proven goalscorer to lead the line.
Immobile was seen as being of a similar mould after a breakthrough season back in 2013/14 which saw him score 22 times in 33 appearances for Torino. This earned him a move to Borussia Dortmund, where the Italian was deemed a flop, netting just six times in his one and only season for the Bundesliga outfit.
A loan move, and then a permanent one, to Sevilla also proved fruitless, with a return to Torino also failing to reignite Immobile's spark. This season has been a completely different story though. Immobile isn't just back to his best, he is reaching new heights. The 29-year-old is being harnessed at Lazio to the benefit of both himself and his team, who currently occupy third place in the Serie A table heading to Cagliari on Monday night.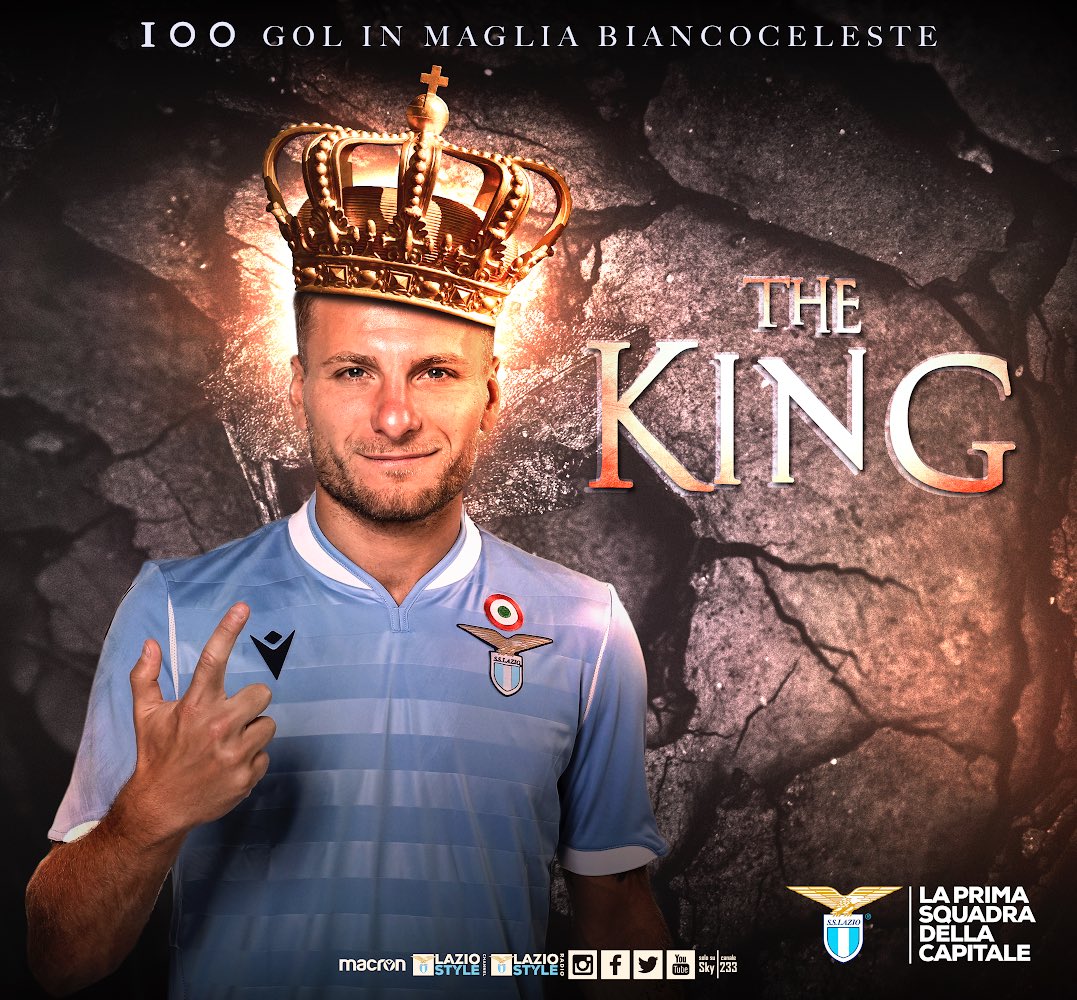 Perhaps we shouldn't be so surprised given Immobile's goalscoring return in recent years. He scored 29 goals in 33 appearances over the 2017/18 season, collecting the Serie A Golden Boot for the second time, and netted 15 in 36 last season. This is a well-rounded striker with so much ability, but confidence has been a barrier to Immobile fulfilling his potential.
"Scoring is everything to me. It's my life, my oxygen," he told the official Serie A website recently. "It gives me the confidence to take on the next match. Clearly you can't score in every single game, but when you do it makes you happy, and once you start scoring you want to keep going because it's so beautiful."
Those are clearly the words of a player who, when in the mood for goals, feels like he can score almost without trying. His performances this term bear that out, with doubles against Udinese, Torino, Atalanta, Bologna and Sampdoria already in 2019/20.
Serie A certainly isn't short of elite-level strikers right now, especially with Romelu Lukaku and Lautaro Martinez also in red-hot form for table-toppers Inter. But Immobile is achieving something unprecedented.
Rather than Ronaldo being the one clearing space for another Golden Boot, maybe it's time for the Lazio forward to start making plans for a third scoring award to be added to his cabinet.