The booing of Harry Maguire soured a good night for the Three Lions
12:40, 30 Mar 2022
After a night that saw 18-year-old Jude Bellingham put in a stellar performance in midfield, Raheem Sterling captain England for just the third time and Ollie Watkins score on his very first start for his country, these good news stories were overshadowed by England's brain-dead fans.
Harry Maguire's name was booed ahead of kick-off by some 'supporters' who clearly have short memories. This is a man who has been integral to the best England team of the last fifty years, a defender who has scored in a World Cup quarter-final and a man who thumped home his penalty in the Euro 2020 final.
Booing a member of your own team is rarely acceptable, but abusing a member of one of our most successful teams is outrageous. Most fans that booed will not be Manchester United fans, so his club performances are a complete irrelevance when watching England play.
The main issue that these England fans - a term I use loosely - have is that on current club form, Maguire doesn't deserve to be in the starting XI above the likes of Fikayo Tomori or Eric Dier. If Gareth Southgate had shown this level of short-sightedness, picking players based on club form over the last few months, the Three Lions would not have enjoyed their most successful period since 1966.
Instead of the divided squads of the past, Southgate has managed to build a club atmosphere around the England set-up, only making slight changes to what has become a well-rounded squad. Why rip the whole chassis out of the car when it's only finished second in the race?
And yes, it has been a successful period even if a trophy hasn't quite come England's way - the progress has been staggering. They were just a penalty shootout away from winning their very first European Championships in the summer. We're a long way from Roy Hodgson or even Sam Allardyce's tenure and that's all down to the manager, however unpopular his decisions appear online.
Enjoyable week playing for my country 🏴󠁧󠁢󠁥󠁮󠁧󠁿❤️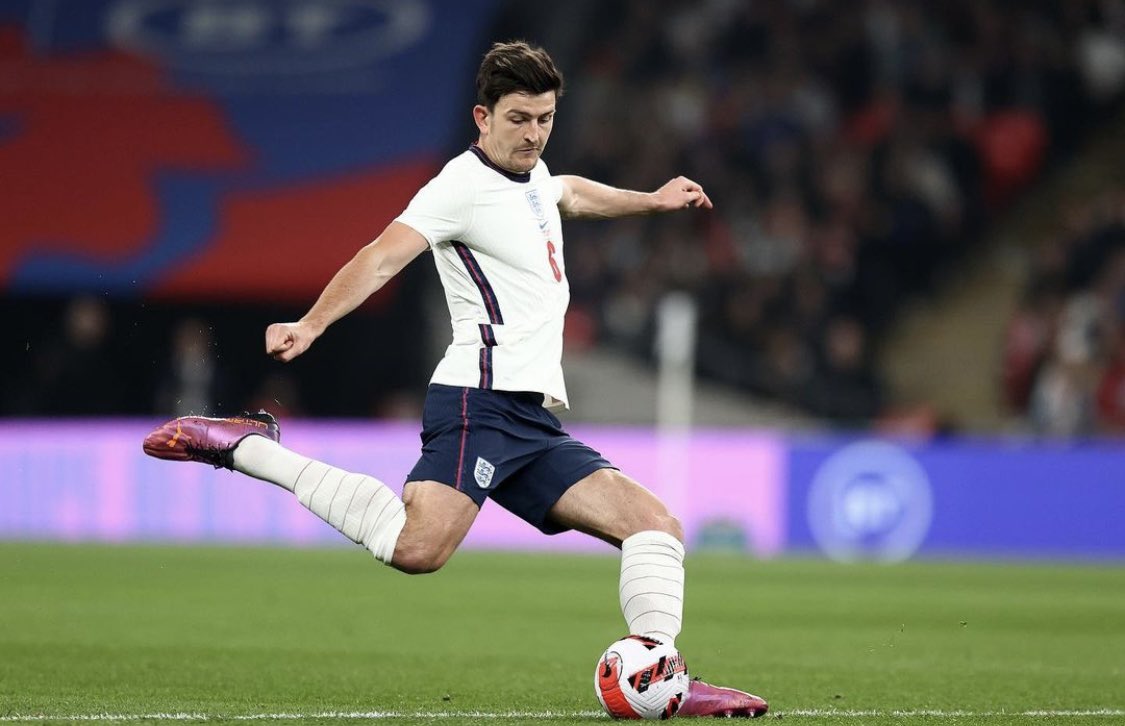 Social media is a toxic place for negative opinions to flourish. Every England team sheet in the summer was met with criticism and yet, despite all the outside noise, the Three Lions made it to the final. If you think booing Maguire or any of the England players is acceptable, consider that just perhaps, Gareth Southgate might know more about football and these England players than you do.
The fans at Wembley have hardly covered themselves in praise over that last twelve months. The minority that booed the knee were silenced by the end of Euro 2020 after the team's strong and consistent stance while the racist abuse that was directed at the players after the final was disgraceful. Wembley is hardly a positive to watch football at the minute, and it has nothing to do with the performances on the pitch, which are incredibly strong.
Since the start of 2021, England have lost just once, and that was on penalties to Italy. In normal time, they are unbeaten in 22 games in all competitions, the longest ever unbeaten streak in history. This team is making history, this squad is the best England have had in several generations and this manager is the best since Sir Alf Ramsey.
Given how they are currently acting, a minority of the fans don't deserve this team.