Foden will have five Premier League titles to his name come June, when he will only be 23...
15:00, 04 May 2023
13 Premier League titles. It's a figure that seems unimaginable, but it is what Ryan Giggs managed to achieve over his astonishing playing career that spanned 24 seasons. His individual talent lined up with the most dominant spell from one club we have seen in English football, as Sir Alex Ferguson and Manchester United put a stranglehold on the Premier League during the 90s and 00s.
Of the 22 players that have won five or more Premier League titles, 19 of them played for Manchester United. Only John Terry, Sergio Aguero and Fernandinho (five titles apiece) haven't won one at Old Trafford. But that could soon be about to change.
Manchester City's current era of success now means that current crop Kevin De Bruyne, Bernardo Silva, Kyle Walker, Ilkay Gundogan all have four titles to their name and are likely to make it five come next month. But there's another name that is set to become a five-time champion, at the age of just 23. Phil Foden.
READ MORE:
He's not even 23 until later this month and by his own admission has endured a slightly frustrating season. Injuries halted his early season form and he's had to become an impact player off the bench in recent weeks, as we saw as he scored off the bench against West Ham. But he's returning to full fitness and form at the right time, with City still in the running for the treble.
But Foden's goals may stretch much further than this current campaign. With City the current dominant force in the league and on course to pick up their fifth title in six years, Foden is unlikely to finish his career with five Premier League titles to his name. He also has a significant advantage over the other City players that have multiple titles to their name.
Not only does he likely have a decade left at the top of the sport, he has a local connection to the club having grown through their academy and into the first team. Unlike, let's say, Erling Haaland, City are unlikely to be forced to sell to Real Madrid at any point. Despite all their spending, Foden retains the connection to the city, and that holds a significant weight of importance
As we saw with the Class of '92, that local connection can make relationships last, especially when clubs are basking in a period of unprecedented success. You'd think Foden will win at least three more Premier League titles during his career which will take him to eight in total, level with Gary Neville and only behind Paul Scholes (11) and Giggs (13).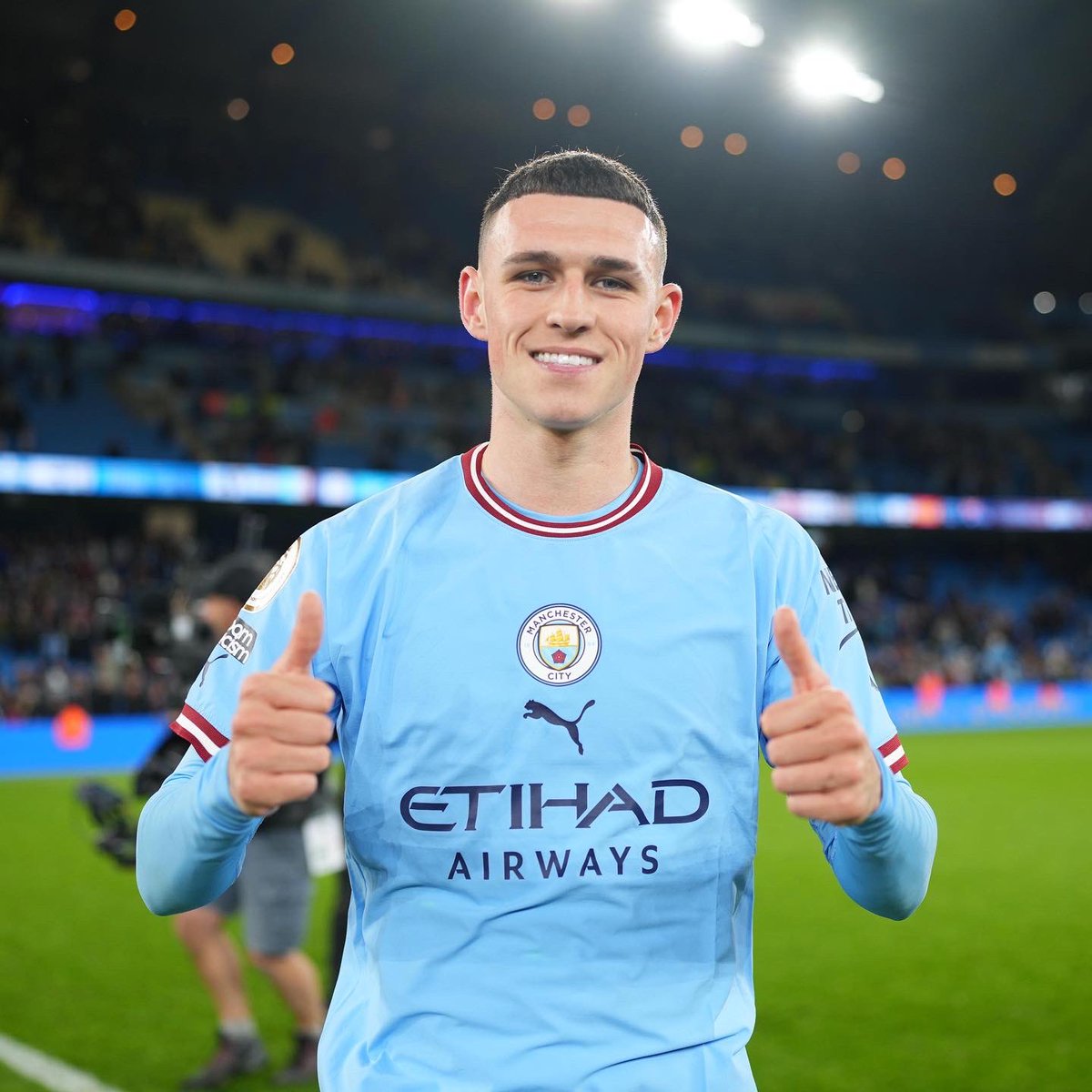 City are top of the tree at the current moment of time, but to win a further eight titles after this season to match Giggs will take some doing. However, the fact this is even a discussion proves how good Foden is, and how dominant City are at this moment in time. But how long will this monogamous relationship with the Premier League trophy continue?
There are threats rising from all over the place. Arsenal were surprise contenders this season under Mikel Arteta, Erik ten Hag and Manchester United's potential new owners could rise to the top again and Newcastle United's spending is only going to increase now they are a Champions League club again. Todd Boehly's spending has backfired this season but his continued investment will mean the Blues challenge again at some point while Tottenham - okay, they don't need to worry about Tottenham.
There's also the significant matter of the Manchester City investigation that reared its head earlier in the season. Should that lead to serious punishment due to breaking FFP rules, City players could at worse, have titles stripped from them. Alternatively they could face a future points deduction or significant spending limits, which would in turn affect their chance at winning the Premier League so consistently.
Foden has a long way to go to reach the heights of Scholes and Giggs. But at 23, and barring any significant Man City repercussions, he should be able to get close. Three more Premier League titles over the next ten years should be achievable, and that will take him into the top three of all time.
One thing is certain, Foden is going to go down as a Premier League great. But catching Giggs might just be out of reach…