MLS continues to improve, grow in stature within the world of football and attract better viewings with every passing season. For some time, one of the major schemes employed by teams to attract fans—both casual and dedicated—was to sign a big-name player under the Designated Player ruling: three players in the squad, whose wages fall outside the otherwise strictly enforced salary cap.
David Beckham was the first, but there would go on to be dozens more: over 100 registered between 2007 and 2015. Between the 2014 season and last term, 2016, the likes of Giovanni dos Santos, Steven Gerrard, David Villa, Andrea Pirlo, Kaka and Sebastian Giovinco were all signed as DPs to MLS clubs; huge players, with worldwide appeals and mostly in the twilight of their careers, leaving Europe behind for a big payday and a new experience.
Giovinco at 28 bucked the trend somewhat, as did Michael Bradley—an American international coming home to star in his domestic league in his mid-20s—but these were one-offs, stars in their prime rather than diminishing legends.
Sebastian Giovinco draws the match and the Final TFC 1:1 (2:2 agg) IMFC
#CanChamp
But the last 12 months has begun to show something of a paradigm shift in how the DP is utilised.
Nicolas Lodeiro was signed at age 27, incorporated into Seattle Sounders' team and immediately helping fire them into the play-offs and beyond, eventually winning the MLS Cup last season. Carlos Gruezo, a combative Ecuadorian international, joined FC Dallas, age just 21. He was a key figure in midfield for them as they won the Supporters' Shield and US Open Cup. Lessons were being learned.
This year, with two new expansion sides there could have been a temptation to revert to type and sign aging superstars—but Atlanta United have taken a different route. Hector Villalba is 22, Miguel Almiron is 23. They are two who the club can build around, helping them to a good start but also being a part of the project for seasons to come. Josef Martinez, their third DP, is 24.
Miguel Almiron for Atlanta United:
15 appearances ⏱
81.6% pass accuracy 📍
8 goals ⚽️
4 assists 🅰️
The Magician 🎩✨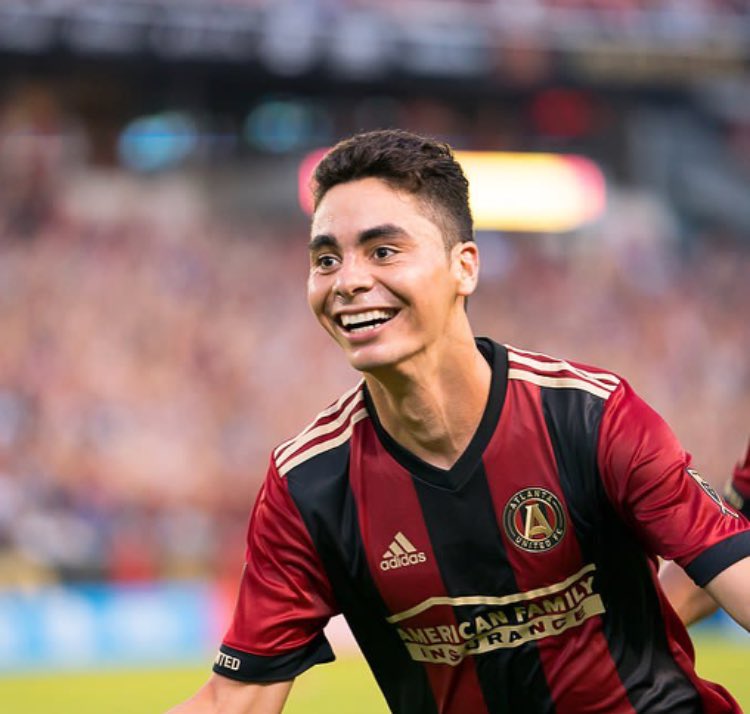 Chicago Fire went with Bastian Schweinsteiger, 32, but FC Dallas added Anibal Chala and Cristian Colman to their DP ranks, both South Americans and aged 21 and 23 respectively. Chala has been loaned out, but the idea is clear: these two, along with Gruezo, will form the core of the side for the mid-term future.
The list goes on. Houston's Alberth Elis is a 21-year-old Honduran international, Real Salt Lake's Albert Rusnak is a Slovakian international winger who was at the European Under-21 Championships this month, San Jose have just made the mid-season acquisition of 24-year-old Georgian attacker Valeri Qazaishvili. All are Designated Players, all are of an age to be incorporated now, but offer returns far into the future.
BREAKING:
#Quakes74
sign Valeri 'Vako' Qazaishvili as Designated Player: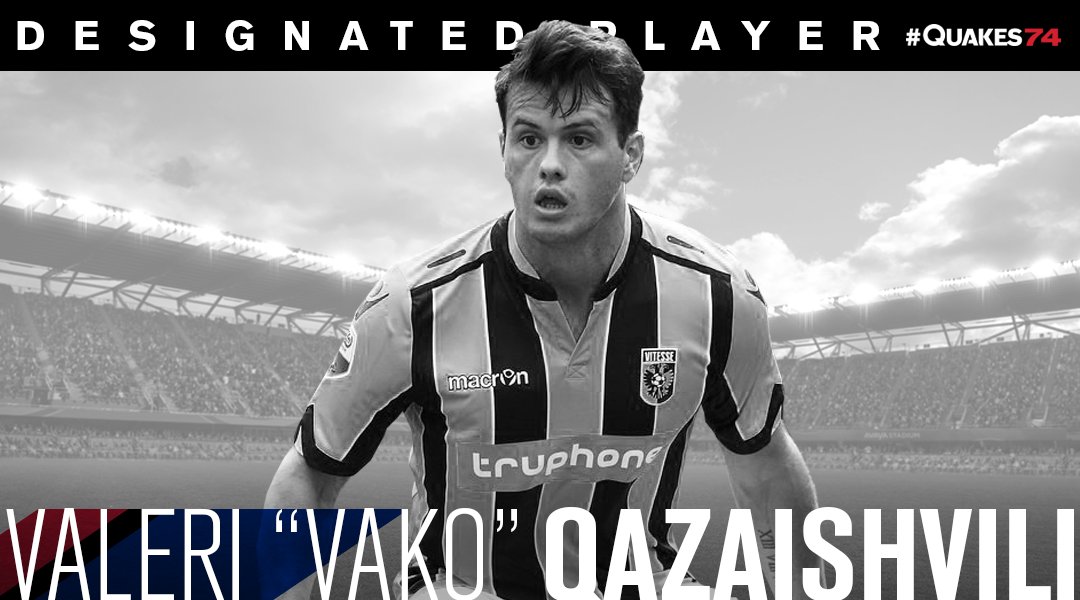 Even at the higher end, the more established players signed on as DPs this year are not, by and large, in the twilight of their careers.
LA Galaxy's excellent Romain Alessandrini is 28, Columbus Crew's Ghanaian centre-back Jonathan Mensah is 26, Orlando City's Giles Barnes is 28 and Vancouver's striker Fredy Montero is 29.
There is, finally, a realisation that while top talents will always have a place in the game, there is no need to exclusively rely on them to be the best signings, the most expensive additions, the go-to guys when a DP spot becomes available.
MLS continues to grow and the teams within, expansion and established alike, are learning and growing up too.