The Watford boss retires at 74 after Watford's trip to Chelsea on Sunday
19:00, 20 May 2022
It is fair comment to suggest Roy Hodgson might not have enjoyed such a long career had he chosen stand-up comedy instead of football management.
Sunday's away match for Watford at Chelsea has been totted up as his 1231st game in the dugout over 46 years. It's hard to imagine football's most earnest old soldier enjoying as many nights on stage at The Palladium.
Like many veteran entertainers though, Hodgson is bowing out for the second time. The final time, so he says. He could not resist an encore with doomed Watford this season but has decided it's time to quit the stage.
Fittingly, when asked this week what he would not miss about management, bookish Hodgson cited the handball law. Nothing about prima-donna players, barmy chairmen, blood pressure, stress, wild women, the adrenaline surges of life in rock 'n' roll football.
He hasn't even won anything of any note. A couple of Swedish league titles and runner-up in the old UEFA Cup and Europa League. Yet there is something about Hodgson that has appealed to football clubs and football nations across Europe that will be sorely missed.
In a week when dignity in football has been sorely tested with fans attacking players and managers kicking supporters, Hodgson's impending retirement is a symbol of changing times.
SUNDAY WILL BE HODGSON'S 1231ST AND FINAL GAME
Whether or not you like his bookish personality, maybe you don't rate him as a manager, nobody should disregard Hodgson's honesty and integrity.
His high point in English football must surely be his achievement of taking Fulham to the Europa League final in 2010. London's oldest but smallest Premier League club knocked out a Juventus team including Fabio Cannavaro and David Trezeguet en route.
By the time of the final in Hamburg, Fulham were the only English side left in Europe. When asked to sum up how it felt to be flying the flag for entire nation against massive favourites Atletico Madrid, Hodgson puffed out his chest and responded: "Hopefully we can do our bit for the Uefa coefficient."
Galvanising? No. Plain and simple? Yes, and underlining his focus on detail rather than airy romance. That is the gift you get from Hodgson.
Even now, senior figures at Fulham rate him as arguably the best manager they have ever had. The European run is immortal, yes, but also his character and personality which, though dry as the Sahara, charmed the entire club.
Hodgson was a mere slip of a boy at 62 when he led Fulham in that epic season. Yet he still took training every day, in his tracksuit. Plonked in the middle of a crowd of boys roughly a third his age.
Staff watching from the windows of the club's cosy training ground hub marvelled at how sessions would stop, start, stop, start to the tune of Roy's whistle. The old boy was so obsessed with the nitty gritty that he would physically stop his players and manhandle them into the right position - even if it was only a couple of degrees' adjustment.
Normally footballers would rail against such OCD behaviour, especially from someone who only played non-league. But as one senior Fulham source told me this week: "They couldn't argue because we were bloody well winning!"
Congratulations to Fulham legend, Roy Hodgson! 👏
He has been awarded a CBE for his services to football.
#FFC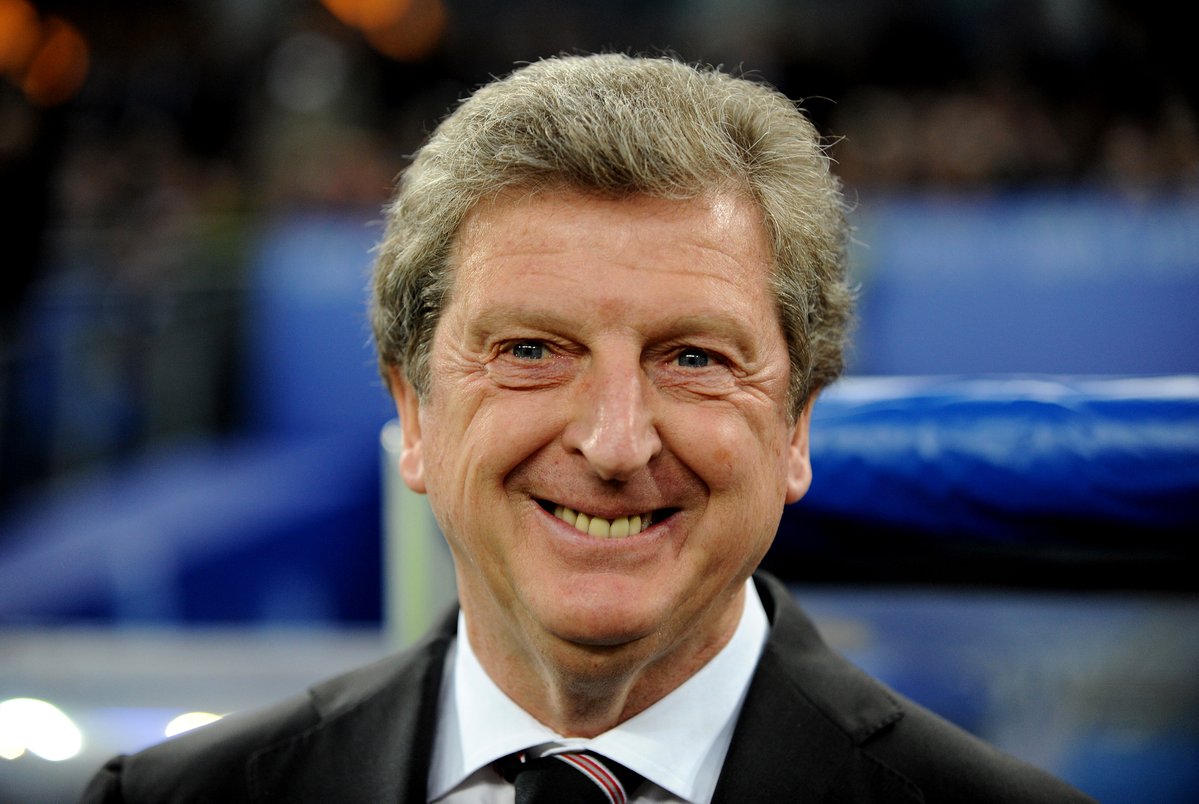 Hodgson has become known as an expert at improving players - a dab hand at organising those who can be coached. And that has perhaps been his downfall.
It's one thing telling Pascal Zuberbuhler where to stand for crosses at Fulham. But at Liverpool, stopping Steven Gerrard in his tracks to swivel his shoulders 0.5 degrees towards true North at corners is not really addressing the problem.
Yet nothing could keep Hodgson away from football and vice versa. He lasted just six months at Anfield but was back in work just weeks after getting the sack - with West Brom. It was a better fit and he stabilised the club in the Premier League.
As England boss he will be remembered for the Iceland disaster and the embarrassing end to the Euro 2016 campaign, plus the public way he announced the end of Rio Ferdinand's international career to a carriage full of Tube passengers… Pilloried for being honest when asked a question by a fellow traveller.
Those old-fashioned values may be out of step with modern football, in an era of closet breakaway leagues, increasing violence and money talking louder than ever.
It is sad to see Hodgson go, but please, don't come back. For your own sake.
*18+ | BeGambleAware | Odds Subject to Change