The Premier League is now the richest, greatest, most desired football division on earth. The top players want to play here and, interestingly, we've seen a movement to bring elite level managers to the division from clubs outside the big six.
Unai Emery is doing a sterling job at Aston Villa while Julen Lopetegui has taken the Wolves gig and is settling in nicely. Two of Europe's finest managers now ply their trade in England and there is plenty more room for more managers to join.
All over Europe elite gaffers will have their eye on Premier League vacancies. Mauricio Pochettino could soon be returning to the richest league in football after a stint at PSG, while former Bayern Munich boss Julian Nagalsmann could also soon be welcomed to the Premier League.
READ MORE:
The European Super League may not have got off the ground, but all the best managers in one division? That's exactly what we are now seeing in England's top flight. There's a whole host of other elite contenders who could join, having never experienced Premier League management before.
Ruben Amorim has constantly been linked with jobs on these shores and was recently talked about as a contender for Chelsea, although that talk has quietened over the last week. The 38-year-old won the cup with Braga before joining Sporting CP, where he led them to the 2020/21 title.
This season Sporting are only fourth after a slightly underwhelming campaign and they went out of the Europa League to Juventus in the quarter-finals. But he's a manager who has a high stock and a man that could tempt a Premier League club to bring him in. Then you have the likes of Igor Tudor at Marseille, Edin Terzić at Borussia Dortmund and Christophe Galtier (still at PSG at the time of writing) all of whom would bring something special to an elite English outfit.
So what does this mean for British managers looking to make their way in the top flight?
Well unfortunately, the former players have faded away at the top level. Steven Gerrard and Frank Lampard have both failed at the clubs they have been in charge of and their stock has fallen drastically. Scott Parker can also be placed into that category, while other experienced managers have been axed this term.
Chelsea results since interim manager Frank Lampard took over 🔵📊
#CFC
◾️ 5 games
◾️ 5 defeats
◾️ 9 goals conceded
◾️ 1 goal scored
…while negotiations are progressing with Mauricio Pochettino waiting on final, full agreement soon.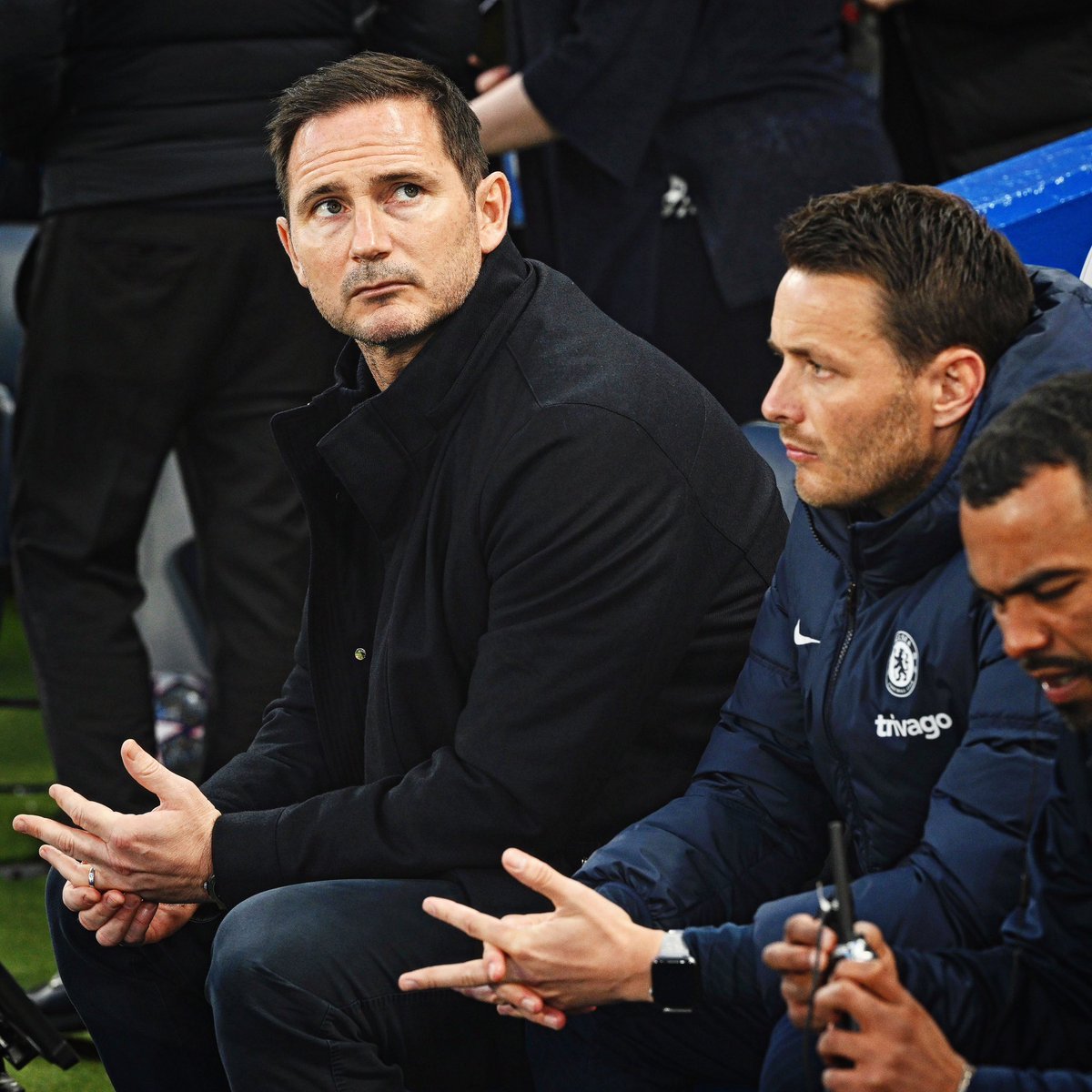 Graham Potter was building his reputation at Brighton but the Chelsea debacle has damaged his chance of getting another top job. Brendan Rodgers has won everything with Celtic, joined Leicester and almost led them to two top four finishes, and won the FA Cup along the way. Yet the Northern Irishman was disposed of this season with the Foxes struggling.
Then Nathan Jones was belittled at a Southampton side destined for relegation as the Welshman lasted just three months into his first Premier League job. It's not been a good year for several British managers, but there are some exceptions.
Gary O'Neill was written off but has done a good job at Bournemouth and looks likely to keep them in the top flight. Eddie Howe has been exceptional at Newcastle as they look to secure a top four finish and David Moyes has survived under serious pressure and could win a European trophy with West Ham this season.
Sean Dyche is in danger of relegation with Everton, as is the highly-rated Steve Cooper at Nottingham Forest. And once you slip out of the top flight, it is very difficult to get back in there. For Football League managers, it appears as if the only way into the top flight is promotion. Even Howe, Dyche and Cooper have all tasted promotion to earn their initial chance in the Premier League.
At this moment in time, the Football League boasts some top British managers. Michael Carrick has caught the eye in his short stint at Middlesbrough but even though he has the bonus of being a top former player, he is unlikely to be plucked by a Premier League outfit. Instead, he will have to earn his stripes with Boro and fight his way into the top flight, to prove himself.
Then the likes of Steven Schumacher and Kieran McKenna are leading the way in League One. Schumacher has overperformed since taking over from Ryan Lowe and is battling for the title with McKenna. The former Manchester United coach has Ipswich Town playing some of the most eye-catching and exciting football in the whole EFL, and if his success continues in the Championship he will catch the eye of Premier League suitors.
But the likelihood that any of these British coaches will be chosen has certainly diminished now even the lower end clubs can afford, and attract, some of the finest foreign minds in our game. The Premier League has certainly moved on from the likes of Sam Allardyce, Neil Warnock and Tony Pulis, but British coaches on the whole have failed this term.
The rise in the quality of the Premier League and the financial might wielded by even the clubs near the bottom mean they want the best in the business. Perhaps British coaches just don't fit that category anymore…
*18+ | BeGambleAware