Do The Stats Prove Louis Van Gaal Was Right About Angel Di Maria At Manchester United?
11:55, 27 Mar 2019
Former Manchester United manager Louis van Gaal has provided an in-depth interview with the BBC, the first written one with a British journalist since his departure from the most successful club in England, in 2016.
Van Gaal was replaced at the helm by Jose Mourinho two days after winning the FA Cup at Wembley Stadium with the Red Devils, the first time they had won the trophy in 12 years. He had managed Manchester United for two seasons, and just over a century of games.
The 67-year-old has left a mixed legacy at Old Trafford to say the least.
The club's all-time top goalscorer Wayne Rooney - who van Gaal appointed as club captain upon his arrival - has recently described him as the best tactician he had played under (MEN);
"He was tactically the best I have worked with – in terms of setting you up in a shape defensively and everyone knowing their roles."
Angel Di Maria however, now of Paris Saint-Germain, threw the accusation that the Dutchman was responsible for his underwhelming stint in Manchester in the 2014/15 season (The Mirror);
I made a very good start and then I got injured. Things weren't quite working for me and van Gaal changed my position. It's difficult to adapt to van Gaal. I had a number of bust-ups with him.
After three years' silence, van Gaal has now responded to Di Maria's suggestion that he is the man to blame for the Argentine's short, sorry spell with United, after having been brought in as the club's £59.7million record-signing from Real Madrid;
"Di Maria says it was my problem. I played him in every attacking position. You can check that. He never convinced me in any of those positions. He could not deal with the continuous pressure on the ball in the Premier League. That was his problem."
The jury is certainly still out, with van Gaal subsequently having decided to retire from management, and Di Maria kicking on magnificently in France.
With Les Parisiens, Di Maria is heading for double figures for league goals in every season (currently balancing on nine strikes with ten games remaining) and has had an involvement of 132 goals in 174 games across mainly - but not isolated to being - deployed on his favourite right-wing as part of a devastating attacking triptych.
From this position - in just over a century of games - Di Maria has scored 36 goals and provided a brilliant haul of 43 assists, producing a 78% goal involvement.
However, interestingly, the 32-year-old currently registers a record of scoring in 42% of matches for PSG when alternating on the left, and contributes an assist 40% of the time. Incredibly, he therefore has a goal involvement in 82% of all matches he plays for PSG in this position.
At Man Utd he only scored on four occasions, and the three in the Premier League all coming in the first five games, when he was playing on the left of a midfield three. Respectfully, his ten assists across the 2014/15 league season afforded him a joint-bronze position for the year's best providers, and is still a record for an Argentine in a single campaign in the English top tier.
A hamstring injury suffered less than a quarter of an hour in a 3-0 home win over Hull City towards the end of November that saw him miss the majority of the festive season retrospectively seems to mark the beginning of his decline with United.
Di Maria's full return at the beginning of the new year saw van Gaal's rotation in his position come into full swing, with three of his next games seeing him operate as a Second Striker in a two-pronged attack, alongside fellow South American misfit Radamel Falcao.
Over his next fifteen league games, Di Maria played on the right-wing five times - each time operating in the same capacity in which he has once against proven himself at PSG - and yielded neither a goal of an assist.
Furthermore - with the resolution becoming all too apparent - Di Maria didn't start a single league game after the beginning of March, failed to complete a full 90 minutes since the beginning of February, and didn't score at all from the start of October.
Across the FA Cup five-game run - with United ultimately defeated at Old Trafford to Arsenal in the sixth round - Di Maria was forced to operate in four different roles, playing completely across the frontline.
👀 Wayne Rooney on the best manager tactically he's worked with...
"Van Gaal was tactically the best I have worked with, in terms of setting you up in a shape defensively and everyone knowing their roles"
#MUFC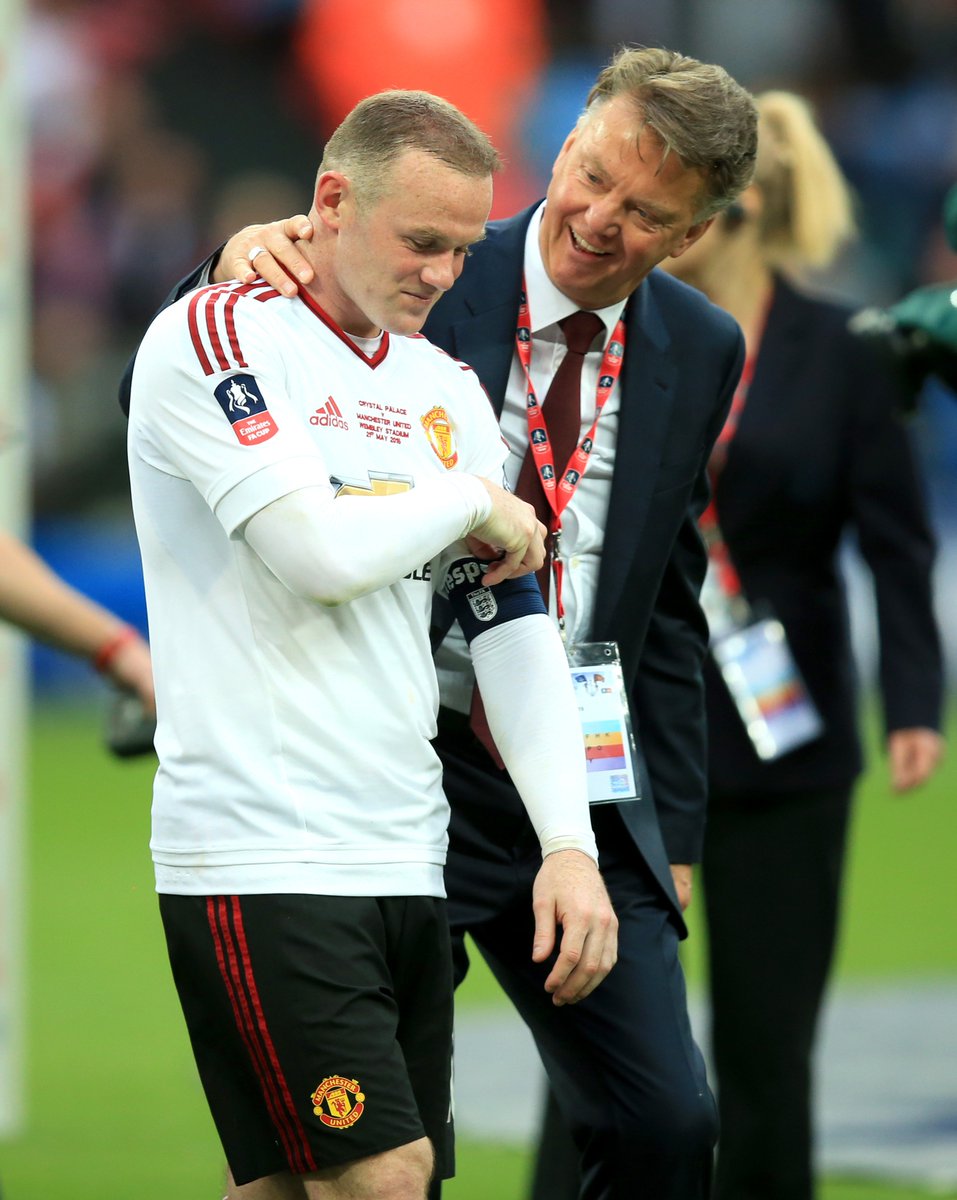 So what does this prove? Who was ultimately to blame for this failed experiment? The Nutty Professor, or the Guileful Guinea Pig?
Was it a matter of Di Maria descending into an inescapable Red rut, from which mental conditioning failed him, Louis van Gaal failing to make the most of his glaringly obvious talents, or even the failure of certain players around him to take advantage of his arsenal of skills, such as the aforementioned Falcao or the ageing Robin van Persie and Wayne Rooney?
Well, in the European Cup-winning coach's defence, this season, for example, has seen PSG manager Thomas Tuchel playing Di Maria alternately in four forward positions in the league, and, significantly, slightly more on the left and as a second striker, where he has returned the most goals.
Ultimately, a player who commanded such a brobdingnagian fee to bring him to Old Trafford in the first place would be expected to have an adequate amount of versatility, as he has proven in France, and that has helped return two league titles, and eight additional trophies.
Angel Di Maria blamed his Man Utd troubles on Louis van Gaal.
LVG just isn't having that 🙅‍♂️