Dodgers Beat Cubs 11-1 In Game Five To Advance To World Series
09:30, 20 Oct 2017
The Dodgers put in an impressive display last night to beat the Cubs by a score of 11-1 in Game 5.
In doing so, they claimed their first National League pennant since 1988 - the year, coincidentally, that star pitcher Clayton Kershaw was born - and advanced to the World Series.
Good night from the National League champs.
#ThisTeam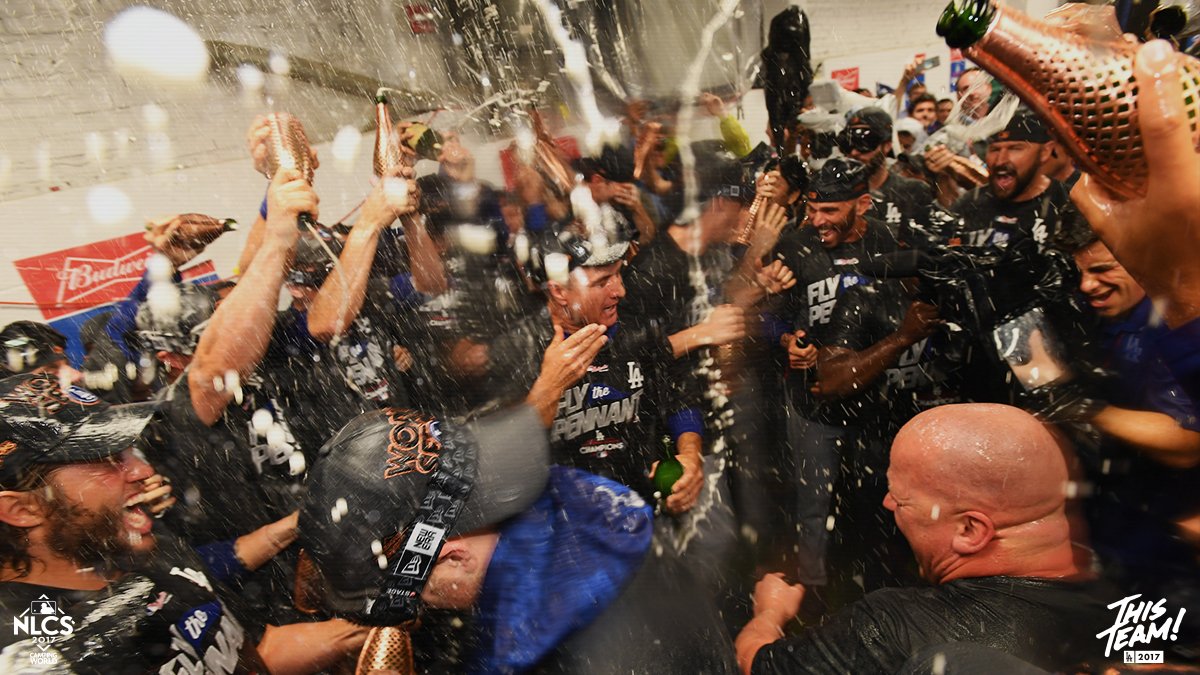 Starting Tuesday, they'll face either the Astros or, more likely, the Yankees. Last year's winners, the Cubs, have seen their title defense end in ignominious fashion.
Outfielder Hernandez was a stand-out for the Dodgers, he hit three home runs, including a grand slam.
Anotha one! Kiké Hernandez goes deep for the third time putting the Dodgers up 11-1 in the ninth.
LA skipper Dave Rodgers, a former Dodgers player himself, was emotional in his post-match press conference and spoke about his late father, who passed away when he was taking his team through spring training.
"He's wearing his Dodger jacket up there and looking down on us and smiling," Roberts said, "I know that smile very well."