Perez has had only one shot on target this season
11:27, 19 Aug 2019
When Ayoze Perez moved over from Tyneside to Leicestershire this summer, many felt it was a move that suited all parties. For £30m, the Foxes were picking up one of Newcastle's finest attacking talents and their top scorer from last season, Mike Ashley was receiving a decent fee for a player he had bought for just £1.8m in 2014.
But in the opening two games of the season for his new side, Perez has not quite been able to show the attacking threat he possessed for the Magpies with his chances in the box limited against both Wolves and Chelsea. In the game at Stamford Bridge, he played in his familiar role, starting from the right, the position in which is flourished in the North East.
So what differences are there between Rafa Benitez's Newcastle side of last season, and Rodgers' Leicester side this year? The Spanish gaffer's preferred formation last term was 5-4-1, with Perez again playing from the right of midfield. With five defenders and wing-backs providing width, Perez was encouraged to get close to sole striker Salomon Rondon and cause havoc in the opposition's half with his free role from that right-hand side.
His partnership with Rondon flourished, with both of them hitting double figures in Premier League goals last term. Rodgers brought him to the club to relieve some of the pressure on Jamie Vardy, the only man to score more than seven goals in the league for Leicester last season. It may only be two games in and Leicester are still unbeaten but Rodgers' side look to have lost a little bit of their attacking flair from last season and the personnel could be the reason why.
The formation has remained the same, with the Northern Irish manager lining his side up in a 4-1-4-1 system. Wilfried Ndidi plays as the pivot at the base of midfield allowing the creative talents of those ahead of him to flourish, as we saw last season as James Maddison and Youri Tielemans flourished in the two central attacking midfield roles.
When Tielemans made his loan move permanent this summer, Leicester fans were thrilled at the prospect of seeing two of the most exciting midfielders in the league team up once again, behind Jamie Vardy. However, this had not been the case so far this campaign. It may be because of the strong opposition they have faced in the opening two fixtures, but Hamza Choudhury has been deployed in a central role, with Maddison shifted out to the left-hand side.
Good point away home but we do things to come back home with more points! Thanks to all the fans 💙 who was with us in London! 👉🏼🦊👈🏼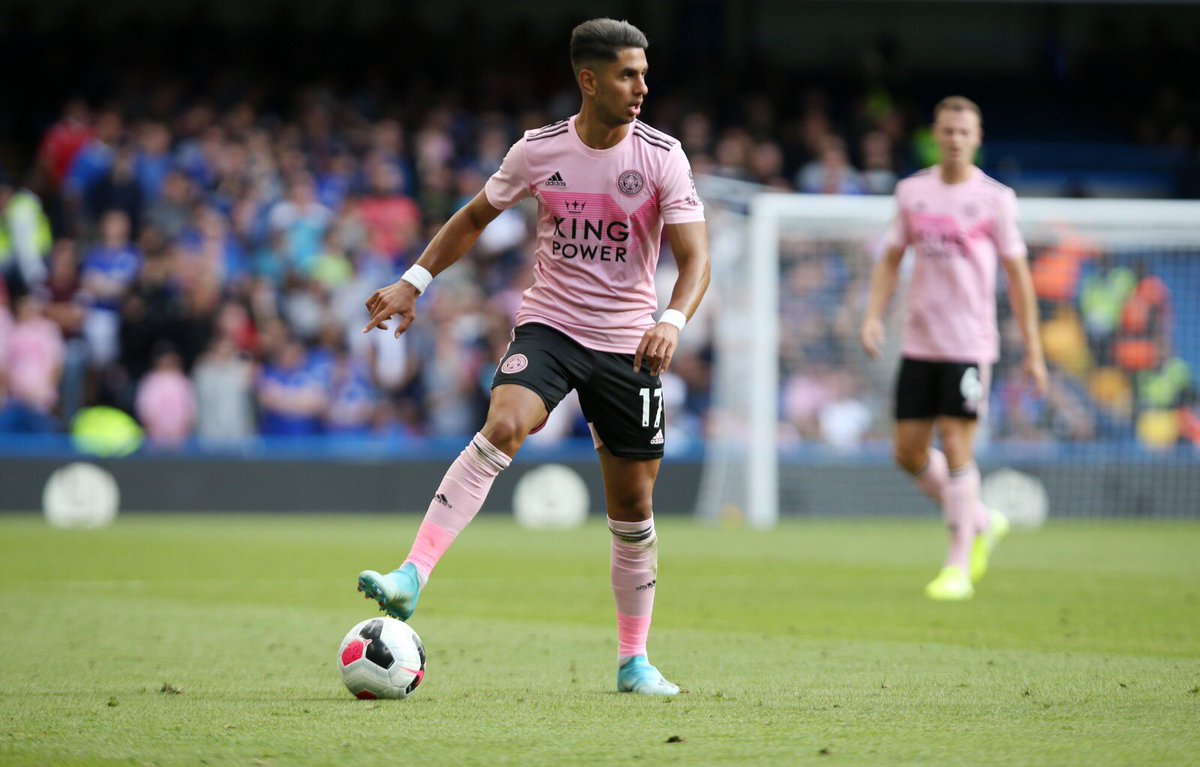 This in turn, makes Leicester appear incredibly narrow with the Englishman coming infield wanting to play in his more natural number ten role and Ayoze Perez also playing his best stuff infield nearer to the sole striker. During Leicester's successful spell under Rodgers at the end of last season, pace out wide to stretch the pitch was vitally important.
With Demarai Gray (currently returning from injury) and Harvey Barnes deployed out wide, the Foxes possessed real pace and power out wide which caused teams all sorts of issues and gave Maddison and Tielemans the space to flourish in the central areas. Perez, although a top-quality player, is not the same sort of wide man as those already at the club and he can congest those midfield areas along with Maddison if the two are deployed in the wide positions.
For Rodgers, he seems to be playing it safe in these big games and using Choudhury as an insurance policy in the middle. Harvey Barnes and Marc Albrighton have been forced to start from the bench although against Chelsea the latter did bring more balance to the side when he replaced Perez.
Rodgers must look at the next two league fixtures, Sheffield United and Bournemouth as a chance to pick up six points and stamp his attacking philosophy on the side once again. With less attacking threat to protect against, Barnes should be given the opportunity to attack from the left and we need to see the Tielemans-Maddison axis reborn in the centre of midfield.
With a natural wide man on the left-hand side, Perez would be able to get closer to Vardy during the attacks, creating a lop-sided 4-4-2 system in an attempt to break down opponents. Of course, two points from two tricky games is by no means a bad start for Leicester and Perez has shown promise but Rodgers must be wary about forcing players into positions and systems that don't suit them. Rodgers like many other managers in this division will need more time to perfect his starting eleven and has some big calls to make. The same can be said for my Fantasy Premier League team...
SCOUT: No ️⚽️ or 🇦 for Ayoze Perez at Stamford Bridge
He was the most-selected player on show owned by 14.7% of
#FPL
managers
#CHELEI