Does Any Other Athlete Dominate His Sport Like The Untouchable Adam Peaty?
14:05, 22 Jul 2019
Despite winning gold at the Rio 2016 Olympics and breaking his own world record in the process, Adam Peaty was not satisfied. He knew he could go quicker and vowed he would go faster than anyone had gone in history, in something he labelled Project 56.
He set out to reach a seemingly impossible landmark as he aimed to complete the 100m breaststroke in less than 57 seconds, a time that would break new ground in the sport. Yesterday, in the semi-finals of the World Aquatic Championships in South Korea, he achieved his short-term goal as he blasted away the rest of the field to finish in a time of 56.88 secs.
In the final, he will attempt to go even faster. To put his achievement into perspective, no other man in history has swam the 100m breaststroke under 58 seconds, let alone 57. Peaty holds the five fastest times in history and is completely dominant in a sport that can be decided by the smallest of factors.
The Brit is a freak of nature. The 24-year-old is so far ahead of anybody else he is competing against it is now just a matter of him racing the clock, reminiscent of that period of time when Usain Bolt dominated athletics and simply could not be beaten.
In history, there have been several comparable athletes that have dominated their sports to the same extent. In the pool, nobody came close to the great Michael Phelps. He was one of the greatest swimmers of all time and the most decorated Olympian, scooping a remarkable 28 medals over his career.
Floyd Mayweather went unbeaten in the ring as he dominated the sport of boxing for a decade and Serena Williams was utterly brilliant in the 21st century in the Grand Slams. She is the greatest female tennis player of all time and is approaching the end of her playing career at the age of 37 but she is still competing at the very highest level. Tiger Woods ran golf in the noughties and Roger Federer did the same for men's tennis, winning a record number of Wimbledon titles.
WORLD RECORD! 56.88 - Project 56 ✅ Final tomorrow night, let's see what's in there!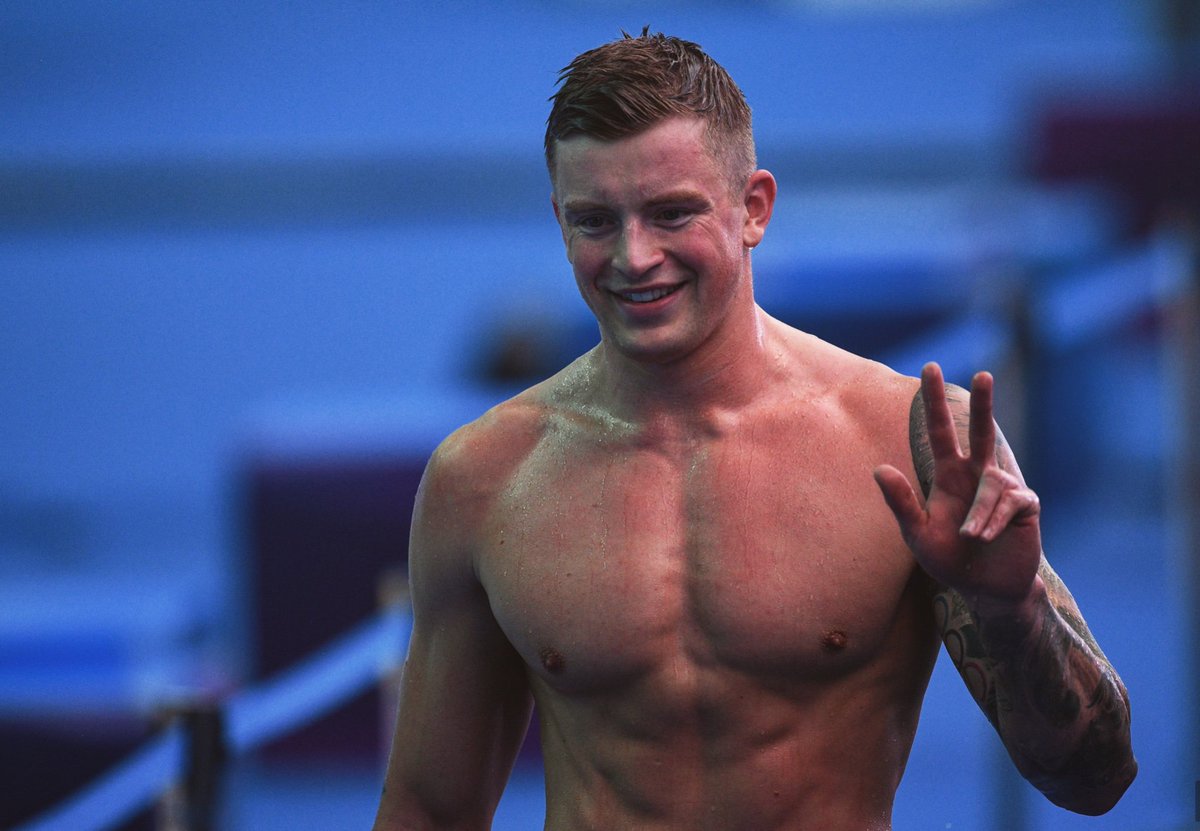 One player from history who perhaps does not get the exposure he deserves is squash legend Jahangir Khan. He went on a winning run of 555 matches during the 1980s and won six World Open titles, sweeping aside all those who stood in his way. But are there any sports people currently playing that can compete with Peaty's dominance?
Eliud Kipchoge is one of the few that can compare. The Kenyan marathon runner has broken the world record and is now the elite figure in one of the toughest sports of the lot. He now has a sub two-hour marathon in his sights, something nobody thought was achievable at the turn of the century and will hope to break that in October as part of the Ineos 1:59 Challenge.
Caster Semenya, ignoring all the off-field nonsense, is the dominant force in middle distance running and will look to win her third consecutive Olympic gold next year. Simone Biles, is also looking good in the world of Gymnastics, after her return to the sport last year. If she picks up where she left off, she could add to her four Olympic golds.
But for sheer dominance and clear water between himself and his opponents, nobody in 2019 comes close to Adam Peaty. The Brit does not get the attention he deserves and should be in with a shout of winning Sports Personality of the Year given his incredible performances but perhaps that will be saved for next year after the Tokyo Olympics.
At just 24, he still has several years left in the tank but it is his state of mind that contributes to his athletic greatness. Many sportsmen would be happy just to be number one but Peaty is constantly pushing the envelope and striving to reach new, seemingly impossible goals.
Want to see
@adam_peaty
become the first man in history to break 57 seconds 👀