The Red Bull driver has won 10 out of the 15 races in 2022
16:33, 04 Sep 2022
Another race, another Max Verstappen win. The Dutchman stormed to victory in front of a home crowd in what was an eventful Dutch Grand Prix.
The Red Bull racer has now won 10 of the 15 races of the 2022 season and he has taken another giant leap toward a second consecutive drivers' championship title.
In what was a gripping finale to the race, Verstappen had to pass Lewis Hamilton's Mercedes after a late safety-car period to take victory in front of yet another raucous Dutch crowd and a sea of orange. Verstappen's second home win in as many years since Zandvoort returned to the calendar last year sent a capacity crowd of 105,000 into a state of ecstasy, on a weekend that was effectively a festival devoted to homaging a national icon.
READ MORE:
Hamilton was left fuming after Mercedes failed to change his tyres during the caution period. That left him vulnerable and allowed team-mate George Russell and Ferrari's Charles Leclerc to pass him after the restart to take the other podium places. He swore to his team on the radio as he was left baffled as to how he was almost assured a place on the podium to then missing out late on.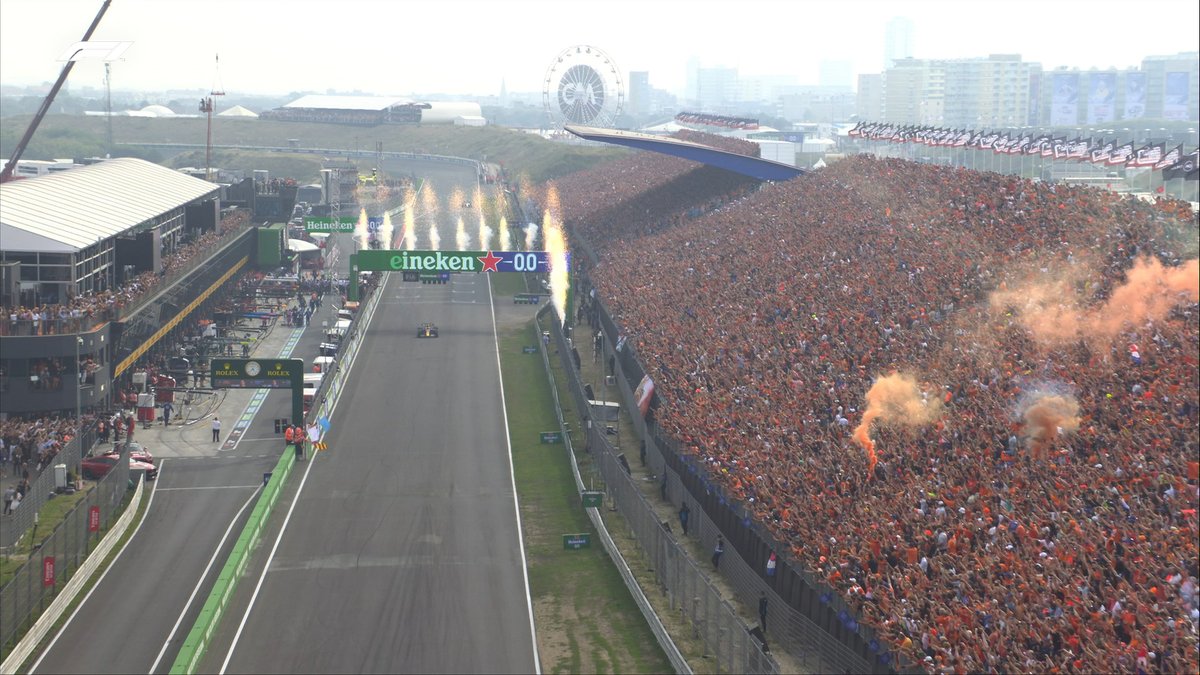 Hamilton, who briefly had slim hopes of a victory with about 20 laps to go, saw them evaporate in a situation remarkably similar to the way in which he lost his eighth world title in Abu Dhabi last year. He managed to hang on to fourth ahead of Red Bull's Sergio Perez, Fernando Alonso's Alpine and Lando Norris' McLaren. Ferrari's Carlos Sainz finished fifth on the road but was demoted to eighth after a five-second penalty for an unsafe pit stop release.
Ferrari had started the race with Leclerc and Sainz in second and third, but the team that a few races ago had designs on the title had yet another bad afternoon. Sainz's race unravelled at his first pit stop, when the team did not have his left-rear tyre ready.
Leclerc was demoted to what was appearing to be fourth place due to Mercedes' strong race pace and one-stop strategy. The late safety car, and Mercedes' decision not to change Hamilton's tyres, gave him a second chance, however.
And he followed Russell past the seven-time champion to take third - but questions still remain regarding their strategy as this podium was rather gifted to them rather than making it happen for them themselves.