Eden Hazard Joins List Of Football's Strangest Squad Numbers
14:00, 23 Jul 2019
Eden Hazard's Real Madrid debut may not be remembered for a dazzling finish or a perfectly placed 60-metre pass.
That's because the Belgian maestro took to the field for Los Blancos against Bayern Munich wearing a shirt with the number 50 on the back. And the reason? To mark half a century since the moon landings.
Hazard may not strike you as the kind of person who gets sentimental when they look to the starry sky but at the end of a week when all the talk was of moon landings, Hazard doffed his cap to the good folks at NASA by wearing 50 on his shirt.
This wasn't a permanent thing - Hazard will have his own number for the new season but it won't be 10, Luka Modric has seen to that.
It got us thinking about some of the strangest reasons behind squad numbers that we've puzzled over down the years.
0
Moroccon star Hicham Zerouali enjoyed a three-year stint at Aberdeen enjoying reasonable success but his trademark was a zero on the back of his shirt.
The Scottish FA later outlawed the digit and the player tragically died in a car crash in 2004.
1
Edgar Davids was one of the star players of the 1990s, winning a Champions League with Ajax before spending time at several clubs and ending up at Barnet. There, he picked shirt number 1, normally reserved for goalkeepers because well, he's Edgar Davids at Barnet. Who would dare question him?
2
Ossie Ardiles was such a hit for Argentina in the 1978 World Cup that he earned himself a move to Tottenham Hotspur along with team-mate Ricky Villa.
But the midfielder turned heads by wearing a number 2 shirt as the then manager Cesar Menotti came up with the idea of awarding numbers alphabetically. This was to stop players bickering over who got prized numbers like 10 and 7.
10
There's a certain magic attached to the number 10 shirt - think Diego Maradona, Jay Jay Okocha, Pele, William Gallas. Wait… William Gallas? Yep, the cultured defender took over the number 10 shirt from Arsenal royalty Dennis Bergkamp because the number 3 was unavailable.
It was an easy way of avoiding potentially daunting comparisons for any new midfielder stepping into the huge boots vacated by Bergkamp.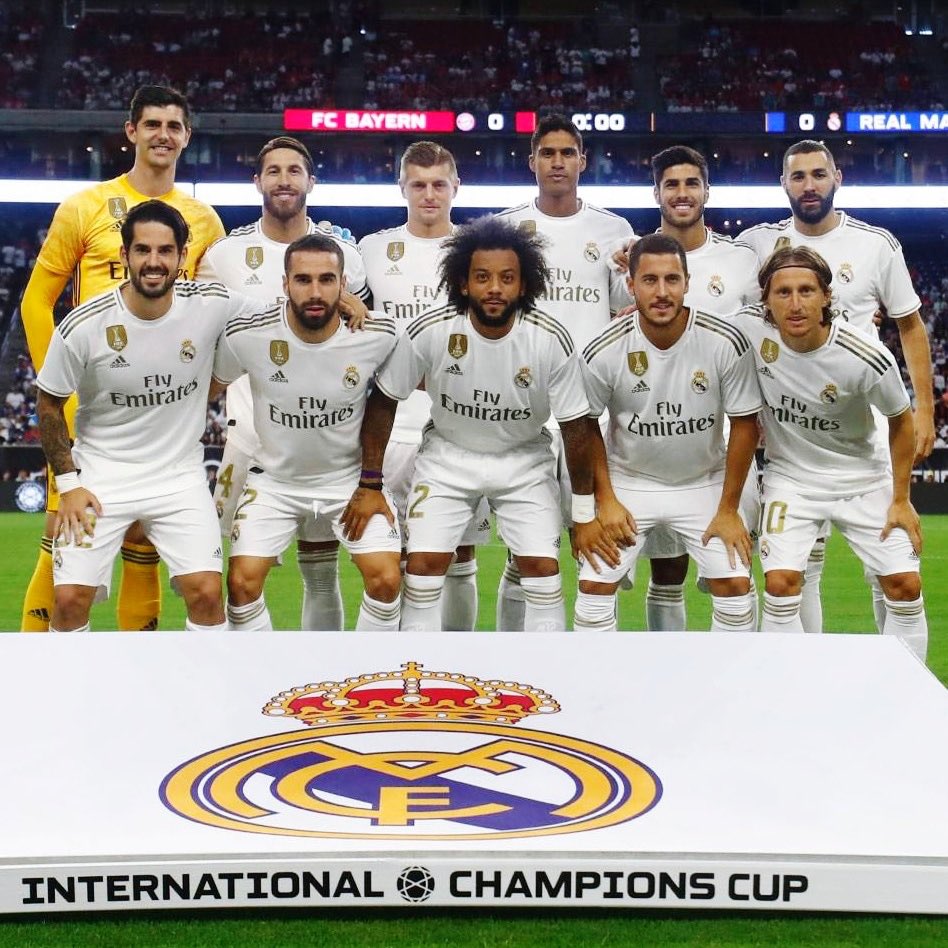 16
Portugese star Paulo Futre threatened legal action when he was refused the number 10 at West Ham. Offered the number 16 by then-boss Harry Redknapp, Futre argued he should wear the 10, as worn by the legendary Portuguese star Eusebio.
The story goes that Futre paid £100,000 to get the number 10 Hammers shirt.
1+8
Maths symbols on football shirts are not a good look but Inter Milan's Ivan Zamorano considered himself something of a trailblazer when in 1998, he had 1+8 printed on his shirt to compensate for the fact he couldn't have the number 9.
39
The talented Frenchman Nicolas Anelka enjoyed plenty of success in the Premier League, turning out for Arsenal, Manchester City, Liverpool, Bolton and West Brom.
He first received the 39 shirt while at City and continued to wear it wherever he went though had earlier flirted with the 9 shirt while with Real Madrid and Arsenal.
52
Nicklas Bendtner is a case study waiting to happen. His quirks and eccentricities mark him out as one of the game's real, ahem, characters.
Having previously agreed to wear squad number 26, a late change of heart saw Bendtner demand the 52 shirt because he claimed this was a lucky number. He promised to personally buy a new shirt for any Arsenal fan he'd inconvenienced with his flightiness but in the days when Robin van Persie and Cesc Fabregas topped the printing charts, he didn't find himself out of pocket too much.
69
Bill and Teds' favourite number invariably finds itself printed on a few jokers' shirts during the season but it's something of a rarity - thankfully - in the professional arena.
Bixente Lizarazu decided to choose the quote mark numbers when he returned to Bayern Munich in 2005. He argued it was because he weighed 69kg, was born in 1969 and was 169cm tall though not everyone was convinced.
76, 80 and 84
Ronaldinho looked more like an NFL player when he wore the number 80 on his AC Milan shirt in 2008.
He had been denied the chance to wear his favoured 10 because Clarence Seedorf already owned that so instead chose 80, the year of his birth.
Other players followed suit with Mathieu Flamini wearing 84 and Andriy Shevchenko picking 76 to celebrate their birth year.
88
Celebrated stopper Gianluigi Buffon chose 88 as his shirt number in 2000 "because it looked like four balls." Yeah, me neither.
Not everyone was convinced and he upset Italy's Jewish community who argued the number was a neo-Nazi symbol because 'H' is the eighth letter of the alphabet, so putting two together makes 'HH', or, more chillingly, 'Heil Hitler'. This was something Buffon strongly denied.
Buffon reportedly wanted 01 because he was a fan of the TV series The Dukes of Hazard which featured a car nicknamed the General Lee that had that number plastered on the doors. On re-joining Juventus this summer, he took the number 77 shirt, with Wojciech Szczesny the current holder of the number one jersey.
During his Parma time, Mr Buffon had chosen the number 88 for his shirt which created controversy, which could refer to HH or Heil Hitler.
He had previously worn a shirt bearing the slogan "Boia chi molla", a phrase used by fascists during Mussolini's era.