The British No1 triumphed 6-4, 6-4
20:36, 27 Jun 2022
The preparation may have been far from ideal, the fitness a long way from 100 per cent and the quality of tennis below her best level – but Emma Raducanu made sure that her Centre Court debut ended in joyous and popular victory by digging deep into her seemingly bottomless reserves of self-belief and plain old-fashioned guts.
Life has changed beyond all recognition for teenager Raducanu since that sensational run to the US Open title in New York last year. Winning a grand slam aged just 18 means things will never quite be the same again. But the British No1 has experienced her fair share of setbacks since, with some painful defeats and a series of frustrating and niggling injuries.
And in the build-up to her home slam, Raducanu picked up a side injury at Nottingham that forced her to withdraw and raised real doubts about her Wimbledon participation. A lesser character than the now 19-year-old might have erred on the side of caution, not wishing to embarrass herself on such a huge stage.
Huge credit to her then, and also her team for the incredible job they did in getting her onto the court in any kind of shape to beat in straight sets Alison Van Uytvanck, who when the draw was made appeared a very dangerous opponent on grass, and ranked not far outside the seeds at world No46.
Raducanu showed her intent by winning a monster service game as early as the second game of the match, and as she got to grips with the Van Uytvanck serve and repertoire of returns, the opportunities started coming along. And the roar at the end after securing a 6-4, 6-4 win spoke volumes.
Ahead of a second-round clash with Caroline Garcia, she said: "It was an amazing experience on Centre Court, the first time I played on there. From the moment I walked out through those gates, I could really just feel the energy and the support and everyone was behind me from the word 'go'. I just really tried to cherish every single point on there, and played every point like it could have been one of my last on that court.
"I didn't play tennis for two weeks, then this week I've hit like an hour a day. My preparation wasn't necessarily the greatest. But I know that when it comes to the matches, I feel like I really switch on. I don't feel like I need massive amount of mental preparation and I definitely went out with the belief today. I know that I can compete with anyone on the other side of the court when I really go for it.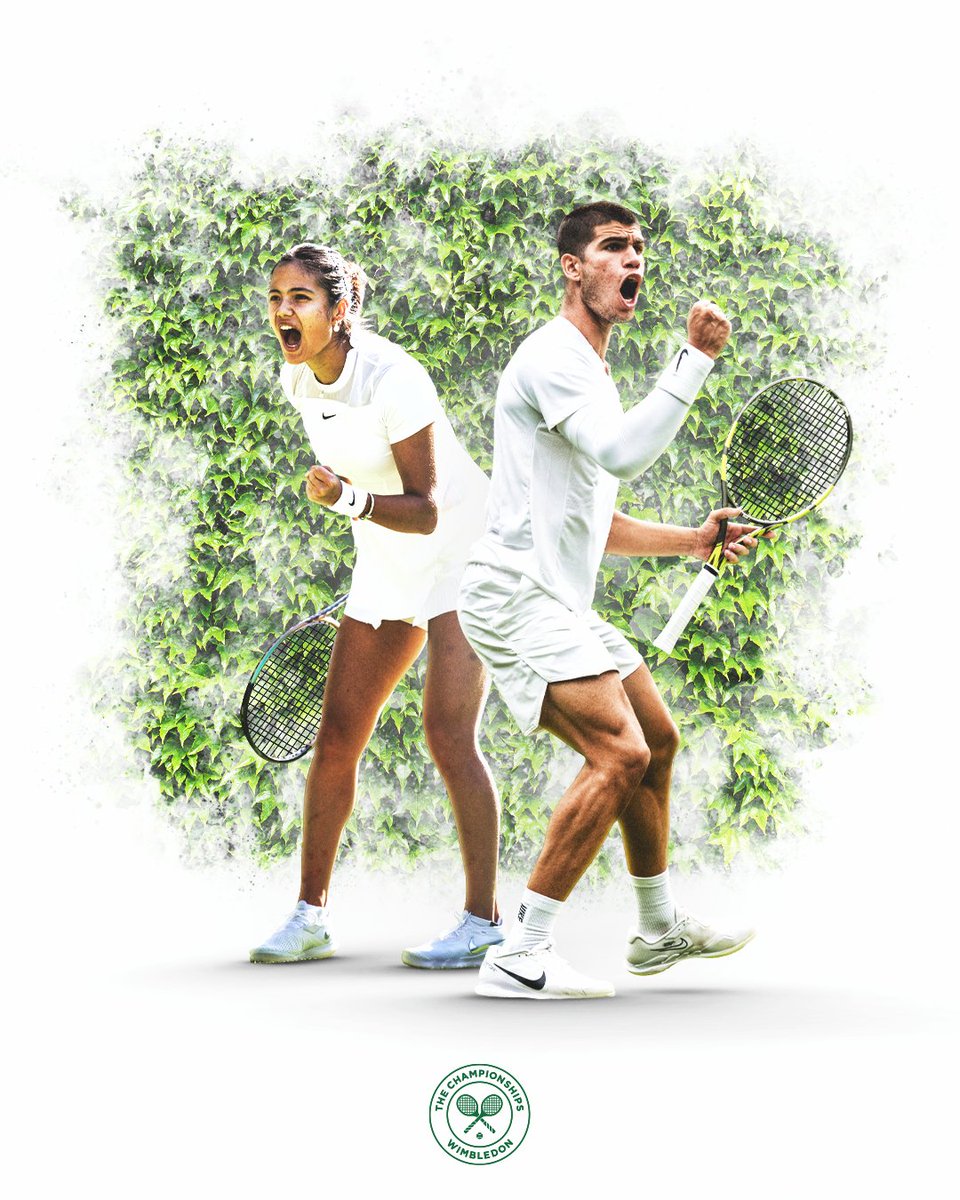 "It helps at slams that you get a day off in between, so I think that is pretty valuable. Having played the match just now, I'm still, like, very much on adrenaline. There were some tough moments in the second set physically, but I told myself, push through, if you win in two sets, then you don't have to play three."
And Raducanu also paid tribute to the mentoring presence of family friend Jane O'Donoghue, a former pro who went to work in the city but has always been a source of advice and support. Raducanu added: "Jane, she's been with me since I was 10 years old. She's a family friend.
"She's been there throughout my career, you know, whenever I've sort of needed help. She's very successful in her industry. So, yeah, it's just great to have someone that I've known for years be there for me this week. Yeah, that's what she's always done, just be there for me whenever I've needed her or a hand."
It must be said that Raducanu, who as well as being a notable scalp these days on the tour was also a slightly vulnerable seed given her injury worries, was helped in achieving this important win by a significantly below-par performance from her opponent – something that also happened in a couple of her US Open matches en route to that stunning title success.
There were 30 unforced errors from the racquet of the Belgian Van Uytvanck, many of them at key moments with the forehand letting her down on several occasions alongside real struggles to hold on to her normally reliable serve.
But huge credit to Raducanu, who clearly came into this match with some doubts and concerns over her fitness, but maintained the fierce self-belief that she could overcome those hurdles – and once her opponent left the door ajar, she seized the opportunity and closed out the contest in fine style.
*18+ | BeGambleAware | Odds Subject To Change