The Brit is into the third round after a 6-2, 6-4 win over Zhang Shuai
19:02, 02 Sep 2021
England's brightest young teenage talent was vilified by certain sections of the English media. After Emma Raducanu withdrew from her round of 16 match, John McEnroe claimed 'it all got too much,' while village idiot Piers Morgan helpfully threw his two cents in and claimed she quit.
For the 18-year-old, it was completely understandable that she felt the pressure after a rollercoaster ten days that saw her thrust into the media's spotlight, while some of the good guys of sport, (here's looking at you Marcus Rashford), praised Raducanu on social media.
Having gone through that experience, it would have been easy for the teenager to let this tennis season slide away. But that isn't what she is all about. At the US Open, she has now won five matches, including three qualifiers to put herself into round three of the women's draw. Her latest success was a 6-2, 6-4 win over 32-year-old Zhang Shuai, which showed her experience, guile and her raw unadulterated talent.
With Andy Murray's star quality fading, we should be more excited than ever to support our next up-and-coming tennis star.
Having burst into the public's consciousness this summer, it was important that she followed up that Wimbledon show with another solid performance at the US Open. Just making the first round proper was a success after a difficult qualification run, but to once again be heading deeper into the draw is a remarkable achievement for such an inexperienced player.
Talking of inexperience, she will have learned an awful lot from what unfolded at SW19, and the reaction to it. It was her first appearance at a Grand Slam event and as she made her way through the opening rounds, the hype around her built. She had never experienced scrutiny like that, as the home nation's hope rested on her young shoulders, but she came out of the other side a better player.
✋ wins & counting
@EmmaRaducanu is through to Round 3 of the
#USOpen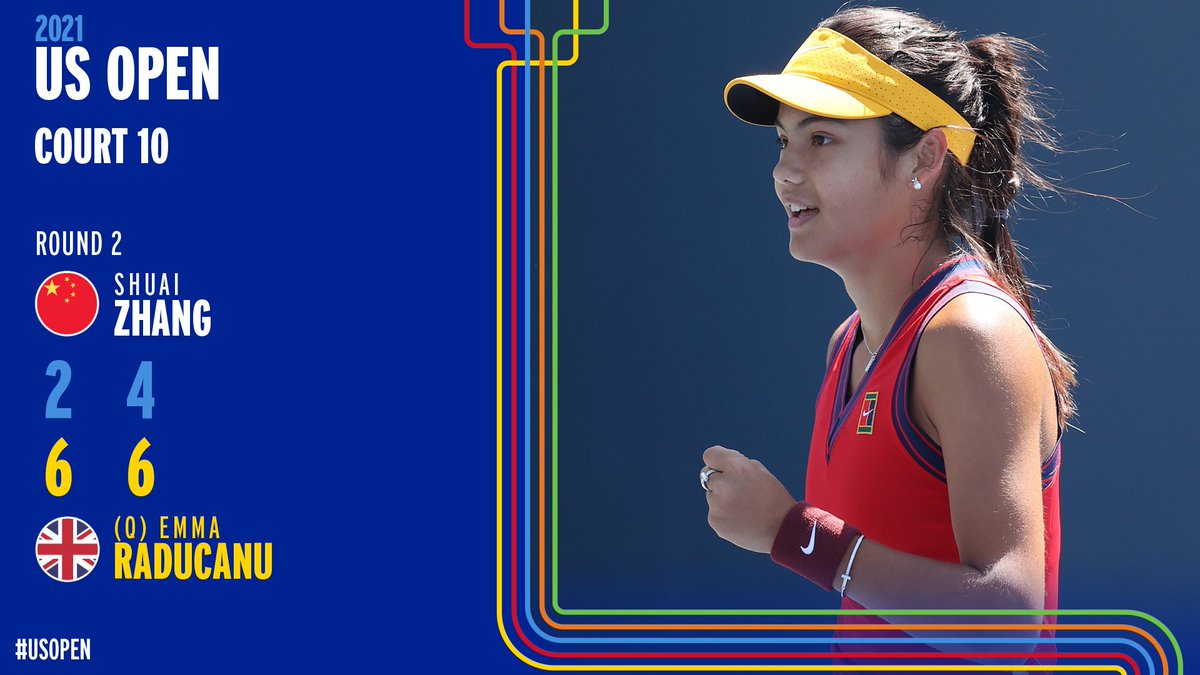 What happened to her that day on Centre Court, is unlikely to happen again. She now has the experience and belief that even if the worst unfolds, she can deal with it and keep moving forward. If anything, a major competition away from the media pressure Wimbledon provides could see her produce even more spectacular tennis on the world stage.
It is easy to forget she is just 18. On Saturday she will face Sara Sorribes Tormo for a place in round four, but win or lose, this is a woman who is heading right to the very top. What happened at Wimbledon could have broken her, but she has bounced back in the most spectacular way, and this is clearly just the start.
In New York, we are lucky enough to be witnessing the resurgence of Raducana. And the sequel is always better than the original...