Could the Sheffield United player kick England out of the World Cup?
12:00, 03 Dec 2022
From the playing fields of Boreham Wood and Hyde United to the glitz and glamour of the Premier League and the World Cup, it has been quite the journey for Iliman Ndiaye.
The Sheffield United striker is set to line up for Senegal against England on Sunday, capping a dramatic rise for a player who only won his first international cap in June.
Ndiaye, born in Rouen to a Senegalese father and French mother, spent time living in Senegal before moving to England and signing for Boreham Wood in November 2017.
READ MORE:
From there, the Blades scouted his potential and took him to Bramall Lane in August 2019.
The 22-year-old played for the club's Under-23s before a loan spell at Hyde United in the Northern Premier League gave him his taste of senior first-team football.
Dave McGurk, Hyde's manager at the time, told The Sportsman: "Iliman came in to Hyde and hit the ground running right away.
"He was just a supreme talent and should never have been loaned out at that level really, but we got the benefit of him for nine or 10 games.
"It's testament to Sheffield United and the work they have done with him because it was apparent he had a lot of ability – and was an honest and hard-working player – but he just needed that killer instinct to put the ball in the back of the net.
"With us he created so many chances himself and missed an awful lot; I think he only got one goal.
"But he went away, worked with the coaches at Sheffield United and added goals, and assists, to his game.
"I've watched a lot of his football for Sheffield United this year and a lot of goals he scores are actually just half-chances.
"He's getting all different types of goals – left foot, right foot, headers – and has so many strings to his bow.
"We gave him the freedom to do what he wanted with the ball because he was so far ahead of anyone else in our league.
"The lads respected Iliman because he was such a humble lad and really bought into everything we did.
"You had to drag him off the training pitch at 9.30pm because the floodlights needed to be turned off!
"He was desperate to be there and got the train over and train back.
"Even on nights when we told him not to bother coming as it was going to be a really light session, he still came over. That said everything about Iliman."
Paul Heckingbottom nurtured the striker in United's Under-23s team and handed him his debut in a Premier League game at Leicester in March 2021.
The Blades considering releasing him and a move to Barnsley was mooted but Heckingbottom continued to work with the frontman and was made permanent boss at Bramall Lane in November 2021.
Ndiaye gradually thrived as United reached the Championship play-off semi-finals last term.
They currently sit second in the table thanks to the goals of Ndiaye and strike partner Oli McBurnie.
Superb in that first half, Iliman Ndiaye! 🇸🇳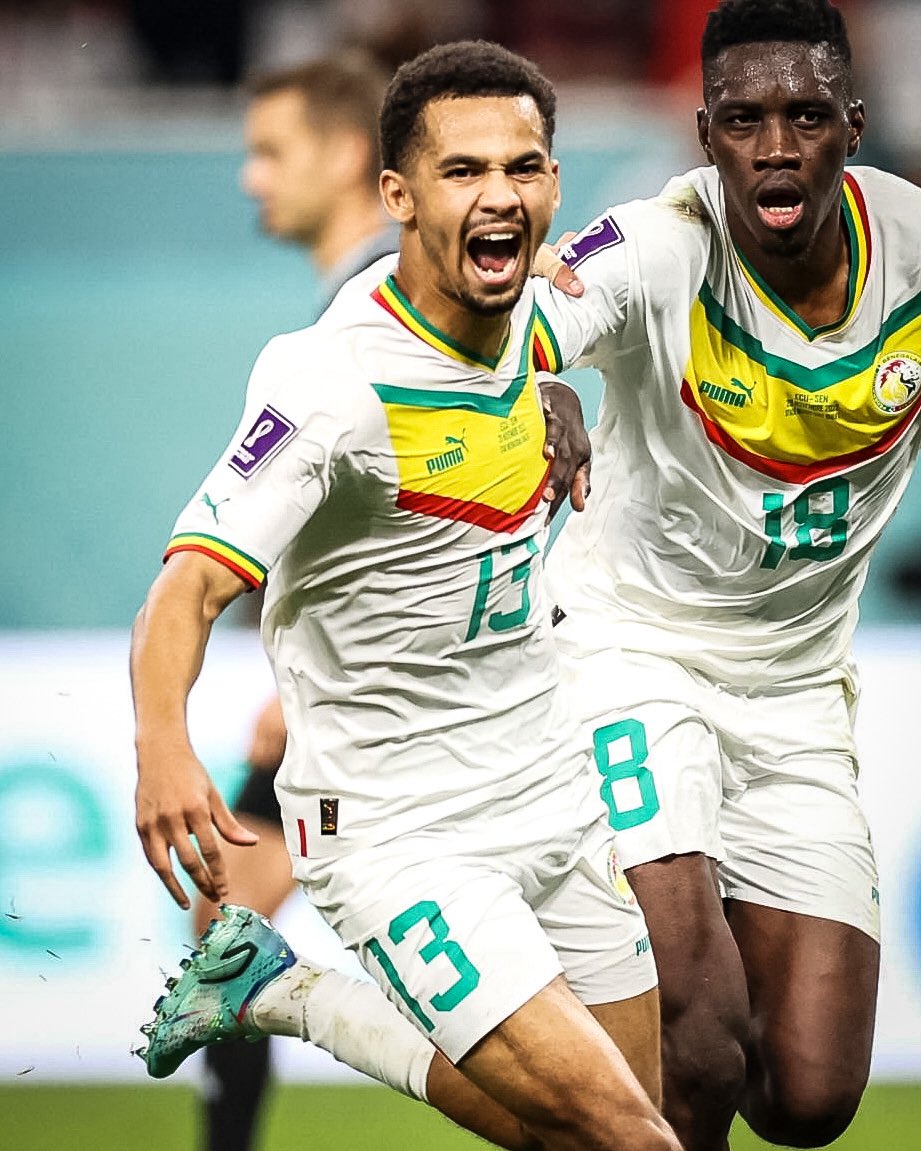 Heckingbottom told The Sportsman: "I just like how Iliman responds to the challenges – when he gets pushed, he responds.
"The moment in his career that he doesn't apply himself the same way or give the same value to his work ethic and his role in the team without the ball, he won't be the same player.
"He's done what he's done – playing street football to Boreham Wood to Sheffield United to Hyde United on loan to our first team and to playing for Senegal at a World Cup – by ultimately working incredibly hard.
"As a team, we like to be aggressive without the ball as well, so Iliman has already got a few goals himself where he's the one who has won the ball back.
"He's won the ball back, drove himself on fifty to sixty yards and scored goals.
"He's also won the ball back high, played passes and created goals for other people, so it's not only his ability when we're in possession.
"It's our intensity when we have not got the ball and his role in helping us to win the ball back."
Heckingbottom has never been afraid to be brutally honest with his players and believes Ndiaye has reaped the benefits of his forthright but caring approach.
"It's difficult because you pick a team and sometimes you upset players, but my job isn't to be their friend," added the Blades boss.
"If it was, I wouldn't be a good enough coach or manager for them, but it doesn't mean I take any less satisfaction and pride in their success.
"Iliman loves football and he trains that way too – he's one of the best trainers at the club.
"He's got a bravery and a personality on the pitch which is fantastic.
"We're starting to see it come out more as well when he's interacting with the fans, which is great.
"They respond to him because he's a player with great talent, but also because of how much he puts in for their team.
"If Iliman plays for Senegal against England this weekend, I'll be a little bit emotional and very proud."